Social media is an ideal platform to create a business presence and an emotional connection with your existing as well as potential audiences.
Social Media has been a great source to have a conversation and for especially who runs an e-commerce business; should know as well as understand the potential of social media in online store success.
Statistically, Social media is the No.1 platform that drives almost 31.24 percent of total referral traffic to websites. Accordingly, Facebook has overtaken Google as the top traffic source for websites and helped a lot in generating conversions. Now, Facebook accounts for 40 percent of total referral traffic where Google accounts for 38 percent only (according to 2017 stats).
With more than 1.96 billion social media users worldwide, any business can use these platform to reach out to potential customers and convert them into a loyal customer. However, this isn't easier as it sounds.
You need a complete understanding of the platform and strategy to have a high conversion. Sometimes it may get frustrating if you won't get the expected results. Therefore one should plan social media strategy accordingly before investing thousands over campaigns.
For the same, we have listed 5 effective ways to increase both social media traffic as well as conversions so that your business gets the attention it deserves. Here we go….
1- Start Using More Visuals
The content containing videos, photos, and infographics get 94 percent more views and preferences as compared to content without any visuals.
The importance of visual content is getting common among businesses and marketers where they understand this is the best way to get the audience's attention.
The ideal way to test the theory is to perform A/B testing on the content. The researchers have confirmed during the testing visual content whoop more views than any ordinary content.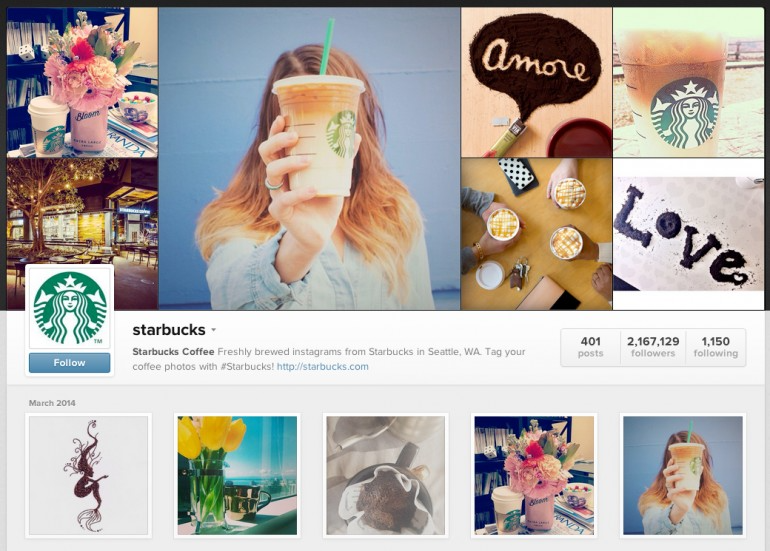 For sharing visual content, you need to be more active on visual sharing platforms like Instagram and Pinterest for huge growth. On Pinterest, audiences who click on a pin often do so because they are ready to purchase that specific product. Whereas Instagram has the potential to drive massive amounts of traffic to your websites.
With their recent innovative launches of Instagram like focus portrait, shopping button, and IGTV platform; help to get more traffic by using common hashtags and sell products on the platform as well.
If you have an eCommerce store and you are not using these social media platforms, you are potentially missing the opportunity for additional high-quality leads. By taking advantage of new technology, you can tap into the social selling power of these platforms and increase your store's ROI even more.
Here we have also listed a few software that can help you to create high-quality visual content especially videos to attract more views and get you content notices. You can even learn how to use them through their video tutorials or written guide to inspire to take such sort of action.
Biteable

IGTV

PhotoGrid

Canva

Rocketium

Magisto

ViewBix
Whether you are a marketer or businessman, everyone is well aware of the term – "Content is King and Conversion is the Queen". They are deeply related to each other.
Consistently posting high quality and share-worthy content helps to gain audience's attention which in turn gets rewarded by increased traffic, higher conversions, and even a boost in search rankings.
Before posting the content, do your research first. Tools like BuzzSumo and Ahrefs help to have an idea about the trending content topics that can perform best on various social media platforms.
A good research marketing strategy helps to understand and know your audience
The more you know your audience, more it will be easier for you to create the content accordingly. For example, if you are in e-commerce, you can produce seasonal lifestyle content to give your readers an idea about new trends and fashion.
Same way, if you are in the Event Management Industry, you can share content related to upcoming events in various cities.
3- Provide Support With Online Chat
There is 'n' a number of messaging services that help to connect with your online audiences within each social network to automate, customize, and personalize your communication.
Human has a tendency to get quick results and respond with a human touch. Such features help to engage with your potential customers and provide them with quick customer support.
With higher retention and engagement rates, these apps have quickly become the go-to choices for customers who want to connect more directly with businesses.
You can even automate your responses, however, approaching automated chat apps needs to be handled with caution.
Tools for native chats are:
Facebook Bots

Bontact

ChattyPeople

Beep Boop

BotKit
4- Use Buy Buttons on Your Social Channels to make it easy for Audiences
As a social media platform have a big role in driving traffic to websites, it's ideally suggested to use BUY BUTTONS to provide an easy way out to your visitors.
Buy buttons and social media marketing tools let users make seamless and secure purchases from within social networks themselves and plays a starring role in growth as well. They reduce what's normally a multi-step process to a single click.
For example,
Facebook & Messenger Buy Button (launched in 2014)

Pinterest Buyable Pins (launched in 2015)
5- Pay Attention to Trending Keywords And Topics
Keyword dominates your organic search and plays a big role in paid search advertising as well. Even marketers have stated that trending keywords play a big role in the conversions and it's important to think about the keywords for your social media marketing strategies.
Like,
Hashtags play a very important role in content visibilities. Using the right and trending hashtags on social media platform like Instagram; can help to get your content more likes and shares, attract followers and encourage a greater number of customers to land on your website or buy your product. You can make the most of hashtags by using ones that are popular and making them relevant to your specific niche.
You can use social media platforms such as Twitter to discover which topics and keywords are currently trending, and write content that is centered around them. By doing so, you can produce relevant content that drives traffic to your page destination and leads to potential conversions.
Final Thoughts
There are many different strategies to gain a greater amount of social traffic and subsequent conversions. You can create your own trend as well. It's all up to your business requirement and creativity. The social media can be an ultimate playground for your business if used in the right manner.