The image-sharing platform, Instagram has evolved over the years to keep pace with the latest trends in social media marketing. Each new feature has offered something new to businesses and marketers alike.
Even a couple of years back, Instagram was limited to posting photos and videos of brands. Today, marketers can leverage Instagram Stories to display behind-the-scenes content and IGTV to post vertical videos. 
According to an article published on
Forbes
, when brands are becoming Instagram influencers or using the platform as part of their social media marketing strategies, they should know about the latest Instagram trends.
Here is a list of the three most essential Instagram marketing trends that would shape your business in 2019:
1- Instagram Marketing Trend #1: Vertical Videos
With the widespread use of smartphones, the materialization of vertical videos is obvious. Then, the photo-sharing site has made this not-so-popular video format extremely happening and trending today to help business promote their products or services.
IGTV, Instagram Live, and Stories support the vertical video format and made the same the most popular Instagram trend this year. Vertical videos are mobile-friendly and therefore, many users like this format. 
IGTV has gained much traction in 2019 and the trend will grow in the years to come. You can use the format to display your products, show some tutorial, organize a contest, and much more.
For example, you can use IGTV to highlight some beauty and hair styling tips for women. It will help you gain
followers for Instagram
in less time without spending much on paid marketing.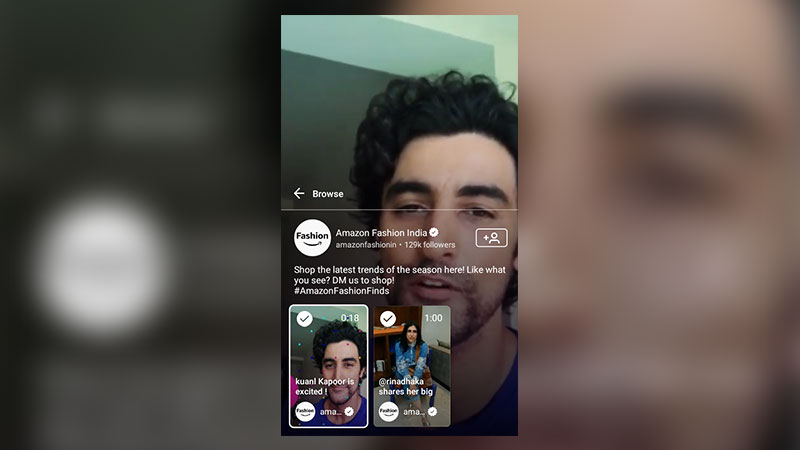 2- Instagram Marketing Trend #2: Instagram Shopping 
Today, Instagram has taken the world by storm when it comes to online shopping. It is not only about your business integrating direct purchase links to your products but more.
In fact, you will find a whole community of online sellers that sell their merchandise via Instagram. The visual appeal of the social media platform makes it simple for businesses to highlight their products and social aspect of Instagram makes it easy for buyers and sellers to connect easily. You know about shoppable posts but Instagram has evolved past that in 2019. 
The buy links in Instagram Stories has been exploited by brands and the trend will grow in the days to come. This way, you can highlight your products, generate leads, and drive sales.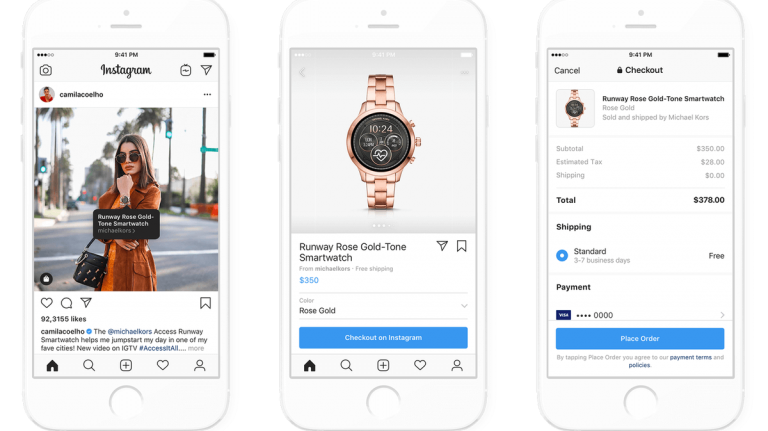 3- Instagram Marketing Trend #3: Instagram Stories 
This feature has evolved and it will continue gaining traction in 2019. The biggest brands have leveraged this feature in creative ways to connect with their targeted audience.
The stories feature is versatile and it is an essential component of your business strategy. Moreover, the inclusion of stickers, filters, and similar visual effects will take your brand marketing to the next level. 
You can use the stories feature to promote giveaways, deals, discounts, or simply to display short video ads. The short-lived characteristic of Stories creates a sense of urgency for promoting your deals and discounts. Instagram Stories are addictive, engrossing, and appealing enough for your business ads and promotions.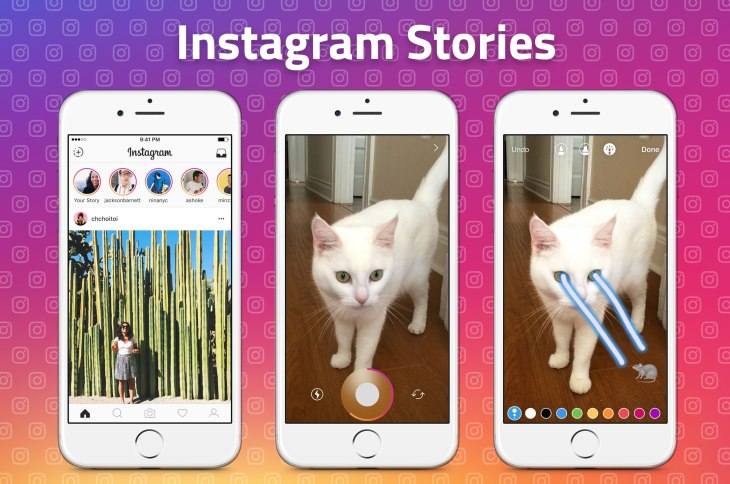 4- Instagram Marketing Trend #4: Influencers Get More Authentic
Expect "authenticity" to turn into a major Instagram marketing "trend" in 2019. The days of perfectly posed Instagram posts, excessively edited photographs, and Instagram boot comments are finished, making a path for more genuine experiences and authentic relationships.
2018 saw the rise of a new breed of Instagram influencers focused on authenticity, similar to the body-positive Mallika Dua who gained over half a million followers in one year, growing from 166k to 700k+ without ever paying for a single follower.
The influencer marketing industry has exploded thanks to Instagram, and global ad spend on influencers is expected to reach $5-10 billion by 2020.
A year ago, we saw fashion and beauty brands like Revolve, Benefit Cosmetics, and Chloe invest heavily in influencers by taking them on glamorous vacations, all for the sake of selling an item. 
And keep in mind that brands are excited about influencer marketing, regular Instagram users are beginning to see through the perfect Instagram aesthetic and #sponsored posts.
So as to keep their followers and their brand deals, expect Instagram influencers to get progressively close and authentic in 2019. This includes discussing sponsored content, and I've even seen influencers go similarly as expressing gratitude toward their followers for supporting their sponsored posts, and explaining the number of their incomes comes from sponsored Instagram posts.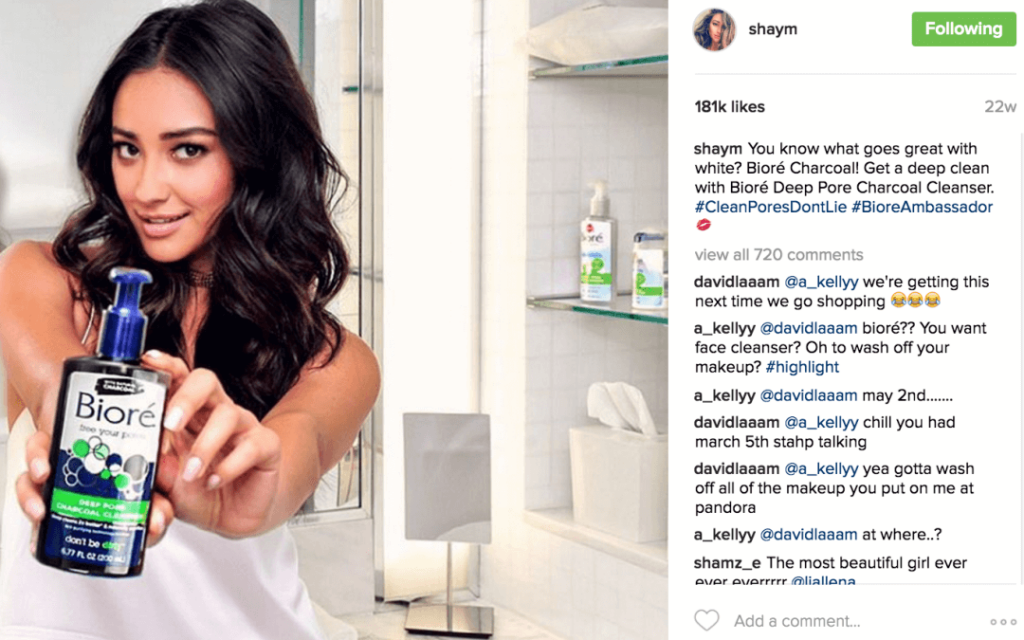 5- Instagram Marketing Trend #5: Instagram Engagement Moves from Likes to Stickers
There's one thing each business on Instagram shares for all intents and purpose: the desire to expand Instagram engagement.
The combination of Instagram users following more records, observing more stories, and the Instagram algorithm prioritizing personal content has implied that standard Instagram feed posts basically aren't getting seen as much as they used to. 
Furthermore, when you get less impression on your posts, you're probably going to see a decline in engagement as well.
Engagement on Instagram feed posts has been consistently declining for a few years now, and in 2019 it's a great opportunity to change your definition of "Instagram engagement" and focus on connecting with your followers through Instagram Stories instead of just your regular feed posts.

6- Instagram Marketing Trend #6:  Venues Designed to Create "Instagram Moments"
Not every business which uses Instagram for advertising can afford to send an influencer to an exotic destination. Rather, they depend on ordinary users for introduction by enticing them to take Instagram-worthy photographs. 
The best approach to accomplish this is through décor. You'll see coffee shops with intriguing decorations and well-lit spots the sole purpose behind which is to get the guests to figure this would make a decent photograph operation.
Or then again, you have museums and galleries with dedicated spots which give the best points for snapping pictures. 
It's actually a win-win situation. 
The user gets a memorable photo while the business gets the presentation.
Conclusion
The photo-sharing platform has never failed to impress people with its new, innovative features all these years. You gain more followers for Instagram as well as loyal customers through IGTV, Stories, and direct purchase links. 
Author's Bio:
Pete Campbell is a social media manager and has immense knowledge about email marketing and Instagram promotion. He delights his clients by helping them buy real Instagram likes. He loves to travel, write and play baseball.