Today, almost every single person is watching YouTube or scrolling posts on Facebook/Instagram, Right!
While following your favorite videos or watching various series across the web, you might have come across various scenes where actors or famous personalities share their day to day experiences about any product or services.
Like, one of the famous series – The Girl in the City keeps on sharing minute details about the scooter of the brand – Castrol Activ. If we talk about more example, our famous Indian cricketer Virat Kohli always ready to endorse the new products launched by American Tourister on Instagram.
If you dig more into this, you will come across unlimited examples that would state how these brands market their products with the help of the people who have a great influence on the audience. This strategy is called Influencer marketing.
Influencer Marketing will be the top-hole form of marketing in 2019. And, there are two ways to make most out of it – One, the brands will use influencers to promote their products or services. Second, people work on themselves to be the influencer. And, this post is totally dedicated to later.
In Free Beginner's Guide to Influencer Marketing, we will talk about :
What is influencer marketing is all about?

Why is influencer marketing effective?

Who are the influencers?
As this form of marketing is already gaining its popularity, the brands will look for new ways to grab the attention by collaborating with the influencers who are well connected with the local audience.
With the same understanding, the marketers/businessmen will be increasing their influencer marketing budgets in order to gain the required attention.
Therefore, if you want to be part of this venerable industry, all you need to understand the basic of influencer marketing and practice the various ways to accomplish it.
Don't worry we are in your rescue. Let's start with step by step to understand influencer marketing with our free beginner's guide to influencer marketing.
Here we go!
What is Influencer Marketing?
Influencer Marketing is a type of marketing that aims to grab attention by using influential people to amplify a brand's message and project it to a given audience.
In simple words, instead of marketing the product or services directly to the audience, the brands would hire, pay or incentivize a person of social influence to review, name-drop or associate with the brand.
For example, the small-scaled brands are using influential stand-up comedians to promote their products like the way The Souled Store collaborated with Stand-up comedian Kenny Sebastian and AIB to promote their funky t-shirts in the respective audience.
Why is Influencer Marketing Effective?
At a basic level, marketing is all about getting your message delivered to your audience or tied in with getting your plans to spread it.
Generally, broad communications (or advertising) was the favored strategy to accomplish these finishes. But now the ways have tuned into web directions.
One of the best part of influencer marketing that helps brands to reach out to the local audience. An influencer can decide in what way they want to promote the product in their audience.
Also, the audience looks for genuine reviews that can be related to them personally. Therefore influencer marketing comes very handy for brands if they want to target genuine customers.
When brands get influencer marketing right, they reap big returns. Consider these statistics:
Twitter users report a 2X increase in purchase intent when exposed to promotional content from influencers.

Influencer marketing content delivers 11X higher ROI than traditional forms of digital marketing.

On average, businesses generate $6.50 for every $1 invested in influencer marketing.
Who are the Influencers?
When people think about influencers, they naturally imagine some top celebrity-type figures or TV actors. But influencers don't necessarily have to be celebrities. They can be lifestyle followers, comedians, bloggers, industry experts, etc.
They do, however, usually specialize in a particular niche and typically benefit from a large following on social media.
The majority of social influencers come in the form of:
Journalists

Academics

Industry Experts

Bloggers/Vloggers
Besides being influential to a lot of people, influencers are often different from the general public by the way in which they adopt new ideas and innovations.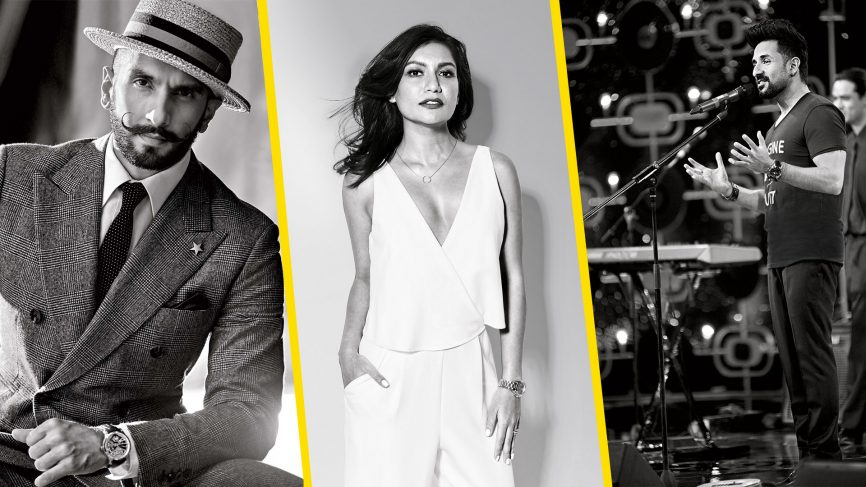 Now,  as you know the basic of influence marketing, there is much more than you can learn to follow the path of this industry.
In our continuation parts, you will be learning how you can become a social media influencer and how to create your influencer marketing strategy?
Once you get to know these, then how to send your first pitch as an influencer and what are the do's and don'ts of influencer marketing? And of course, how to become a paid influencer?
What's Next?
If social media is your first love and you want to be acknowledged by the big brands as an Influencer, these posts are definitely for you…..
Chapter 1- How to become an ideal Social Media Influencer?
In this post, we help you to understand how you can become an ideal social media influencer by following these basic steps:
Read more
Chapter 2- How to create your Influencer Marketing Strategy on social media?
An influencer is a person who has the credibility in a specific industry to impact the audience. In this post, you will learn how to create a social influencer marketing strategy.
Read more
Chapter 3- How to become a Paid Influencer?
Do you want to know how to become a paid influencer? Here's what you should know before looking for paid influencer opportunities with brands.
Read more
Chapter 4- Do's and Don'ts of Influencer Marketing
In spite of its huge potential and flexibility, there are a few things in influencer marketing that are invariable when it comes to success.
Read more