The modern job market has evolved to a great extent over the past several years. This incredible level of digitalization has enabled us to expand our skillsets beyond traditional degrees and university courses.
Therefore, the increasing competition across all industries makes it very difficult for businesses to ensure employee retention; and for employees to "out-skill" their peers.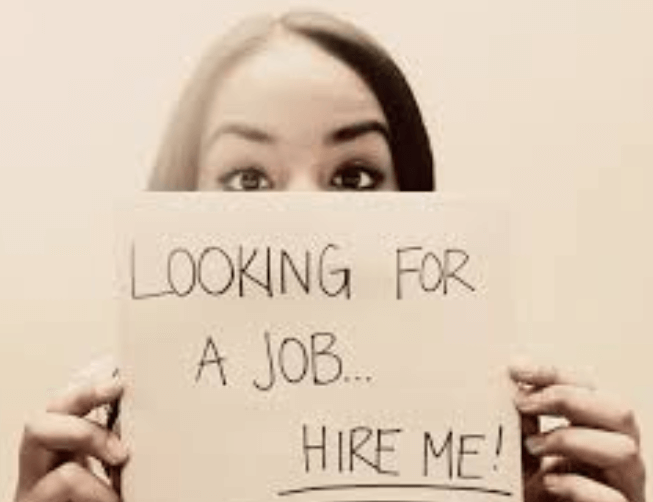 Whether you are looking for a job or career change, you continuously need to work on your knowledge and skill set so that we can get an offer more than the other candidate. And, It doesn't end with hard skills such as speaking a foreign language or data analysis.
In fact, as time goes by the latest trends, it's the combination of both hard skills with very specific soft skills that helps employees make the cut. 
Due to this growing complexity of the business world, employees (both freshers as well as working professionals) need to put their best foot forward at all times.
And what's the best way to represent yourself when you're trying to land an interview for the desired position? Your resume, of course!
Understanding market changes and how businesses make their hiring decisions which can help you carve out that perfect CV for your next dream job.
Let's take a look at the most valuable skills (hard and soft) that will help you advance in your professional life.
Social Media Management
More often than not, businesses struggle to
keep up with social media trends
, and they fail to accommodate the needs of their audience when it comes to consistent posting, comment replies, and general interaction.
That is why there are so many opportunities for eager social media enthusiasts to get hired when they show ample experience and know-how in terms of managing several social platforms for a single brand. 
When applying for such a position, focusing on your training as well as experience is the best way to convince your potential employer that you're their best choice.
They need to see your social skills in action before they can make their call since it's a very action-driven position you'd be applying for.

Within this single "hard" skill, you should emphasize the soft skills that complement this one well, such as patience, great communication skills, creativity, ability to negotiate, and the like. 
Web Development 
Every single business today needs a digital presence and even a dedicated app of its own. Those sites, furthermore, need to be maintained, updated, and altered from time to time in order to fit the brand image as it evolves.
Web development encompasses a wide range of subcategories, and you can focus on a single one, or learn several different skills in order to become an even better candidate for the field.
As an example, web developers are in high demand, while application developers are also "hot" in any market. In addition to building websites, e-commerce stores, companies are
looking to have their own mobile applications
to provide an even more personal experience to their customers.
If you're proficient in web development, you should point it out in your resume as soon as possible! 
Digital Marketing
Let's take a look at another fast-paced market with a speedy rate of development – Asia! Research shows that
Asian consumers welcome the presence of native ads
, which has led to many old and new businesses to start relying on them more than ever.
Add to that, email marketing campaigns remain relevant, SEO is getting more complex by the day, voice search trends are changing the world, and PPC marketing still has its place.
All of these aspects of
digital marketing
make it a top set of skills that you want to add to your resume. If you're looking for a lucrative job opportunity, and you're good with people as well as numbers, then make sure to build your resume around this skillset.
Ideally, you won't be good at just, for instance, PPC campaigns, as diversity in digital marketing is a great advantage to get hired. This industry offers 28+ Jobe roles and businesses are in utter need of skilled digital marketers.

Statistical Analysis 
We live in a data-driven world. Because of that simple fact, businesses are now looking for more employees who can handle the massive influx of data and information coming their way.
While simply loving to work with data won't cut it, you should be able to showcase your skills and training through a rich portfolio. 
Of course, your ability to work with a wide range of tools that are used in the world of statistical analysis is of vital importance.
Since
these software solutions
change all the time, you should also point out your desire to advance and continue learning so that your knowledge will remain relevant for that business. 
A Strong Focus On Collaboration
In fast-growing markets, the opportunities to get hired for a particular position may transcend those traditional skills and education.
For example,
employment in Australia
has experienced exceptional growth in the past several months, as more of their workers are actively searching for jobs, and the positions created have provided full-time positions.
Such trends lead to higher levels of competition, and a greater need for employers to hire "outside the box", including people with disabilities. 
In such circumstances, getting
hired through Disability Employment Services in Australia
means that you can get equal hiring opportunities, especially when you have developed certain soft skills such as collaboration.
We are well past cubicle days of isolation, and modern employers need people who are eager to work in teams, contribute, learn, and share their knowledge.
Collaboration is vital as it shows your desire to pass on your knowledge, but also ask for help, support, or guidance when you need it most. 
Eagerness To Learn And Advance
Finally, another soft skill to focus on in addition to building a collaborative mindset is your desire to keep learning. No modern job, or a company for that matter, is a stagnant being.
Each and every position comes with a learning curve, as well as the need to continuously master new software tools. No matter what your expertise may be, your desire to continue learning is a great asset in the modern job market. 
In fact, a growing number of positions today need cross-training from other sectors in business. So, your openness to other spheres of each industry can tip the scales in your favor.
If you're a customer support agent and you're happy to learn digital marketing, you can apply the new knowledge to improve your own job performance – which is precisely what modern employers need.
It's never the end…..
Our world is a very dynamic one, and as more businesses open their doors, more employees need to develop certain traits that are valued today.
If you're looking to boost the value of your resume, focus on developing some of the abovementioned skills and you'll increase your chances of landing a high-paying job with a reputable company! 
AUTHOR BIO
Jacob Wilson is a business consultant, and an organizational psychologist, based in Brisbane. Passionate about marketing, social networks, and business in general. In his spare time, he writes a lot about new business strategies and digital marketing for
Bizzmarkblog.com
.