Search Engine Optimization has a profound impact on businesses, boosting their revenues and increasing their profits.
However, there could be some fruitless and highly frustrating occasions when SEO doesn't seem to work. It looks like you are simply pouring your precious money rapidly down the drain.
SEO necessitates dedicating a longer period of time, patience, and generally monetary resources for achieving anticipated results over time. SEO could be having certain hidden costs, issues, or challenges since it involves a relatively longer-term investment as compared to any other digital marketing platforms.
Though, SEO is known to boost your website's visibility and searchability. Here are a few ways, your SEO resources and endeavors are going to a complete waste.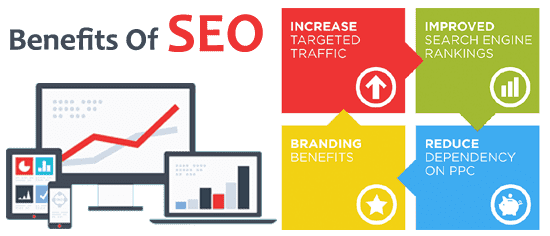 By identifying each way and then taking proactive steps, you could boost your possibility for success.
Following Poor Business Model
The most fundamental drawback of SEO is that it is not fixing an inherently flawed or poor business model. An effective business model that could operate flawlessly could be easily expanded with search engine optimization. It would boost revenue by increasing organic search visibility.
Not Defining the Precise Goals & Objectives Upfront
Without clearly-defined objectives and goals, a tremendous amount of money could go to a total waste if you go on focusing, concentrating, and chasing performance metrics that are wrong for your business.
It is a dicey situation when SEO professionals are focusing on a specific set of metrics while business owners are talking about something different.
Being an SEO professional, you must ensure that each and every stakeholder must clearly understand the exact way performance has been defined, every time money is actually being invested.
Blindly Following SEO Trends
One of the bad ways of wasting money on your SEO efforts is following actual or presumed industry trends.
When you are following trends, you tend to react to a dynamic environment instead of shaping it actively. Ideally, site releases and feature must necessarily follow an already planned timeline with precise goals that emphasize conversion growth and user experience.
A proactive approach would evolve and improve while a reactive approach would be lacking in USP or unique selling proposition and leadership.
As far as, SEO is concerned, the following trends could be a poor stratagem as there are phenomenal amounts of misinformation. The search engines would be promoting technological innovation keeping their users very much in their minds instead of the publishers.
As per
https://searchengineland.com
, "And yet there are countless instances when trends such as accelerated mobile pages (AMP) are peddled as performance wonders that will work for everyone. The reality is it's an example of a costly technology which achieves superb site performance results. That said most sites can accomplish excellent results like this by themselves without surrendering control over their own content."
Your money and efforts would be wasted if you are blindly following the search engine optimization trends.
You Are Making a Half-Hearted Effort
Joel House Search Media
SEO necessitates dedicated efforts and you need to devote a reasonable amount of time. You simply cannot just devote 15 minutes every day and expect to get amazing outcomes.
You could see better results if you are putting in more concerted efforts and dedicate more time to SEO. Therefore, you need to devote a mandatory minimum amount of your precious time to SEO for any results to come in.
For instance, suppose the onsite SEO is not really in order obviously. It would not make any difference even if you allocate your efforts and resources to other important tactics such as link building and blogging.
Remember half-in stratagems would never make it possible for you to get a positive ROI.
Therefore, if you wish to pursue SEO, you have to commit fully to it.
You Are Partnering with the Wrong Agency or Person
You may be enticed to evaluate results in terms of the biggest indicator of your business's 'Return on Investment.'
However, you have to appreciate and remember the significance of surely your cost basis. If you seem to be paying excessively for SEO, even the inbound traffic results would not be securing positive returns for your SEO campaign.
You need to be judicious in all your investment decisions. You need to employ the services of a reputed SEO agency or hire an SEO expert for planning and executing the SEO campaign.
Your Content Is Not of Top Quality
One of the greatest challenges of running SEO campaigns for clients is a lack of resource for copy and content.
Bad content could mean an unoriginal content, hastily written content, poorly researched content, uninteresting content, and even content that is not relevant to your followers.
Google's Panda algorithm is there for detecting thin and spammy content. And, accordingly penalizing sites that have this duplicate, unauthentic, unoriginal, poor quality content.
You may stick to writing blogs on a regular basis to offer something valuable to your target audience. Remember content is actual fuel for Search Engine Optimization. Content is the King of Marketing. 
Learn everything about Content Marketing with the
Beginner's Guide to Content Marketing
.
Working with No Specific Plan
You must be agile and must stick to using agile methodologies to the extent possible in search engine optimization.
But if you are going about doing SEO without chalking out a proper plan well in advance, then you seem to be excessively agile.
It would remain stuck forever in precisely a reactive mood instead of being in a proactive mood.
Y
ou must have a robust SEO plan so that your SEO campaigns are a total success when implemented as per the well-laid out plan.
Conclusion:
Do Not Underestimate or Undermine the Significance of SEO
Your online business's success is reliant on SEO. People who are really serious and concerned about achieving success in their business would be giving SEO, the investment and attention it rightly deserves.
You must try to avoid and eliminate SEO deficiencies in your blogging website. Just for making sure that nobody wastes their SEO dollars any longer and they know precisely what all seems to be there.
It is best to maintain a checklist that includes SEO elements that could or cannot be updated.
You need to boost your knowledge about various workarounds and challenges associated with the SEO landscape. Once you are
having a fairly good idea about SEO, you could take the final plunge into any SEO agreement.
It will help you to go ahead and spend your money and time on SEO for achieving grand success.