Starting your own business is not an easy task. Considering that only about
56% of startups make it to their 5th year
, it's important to stay focused on the right things if you want to succeed.
While you've probably put in a lot of time and effort into perfecting your product or service, there's still a lot more to be done, as you need to find the right audience for your brand.
Quality lead generation is what will make your new business bloom, but this might be easier said than done.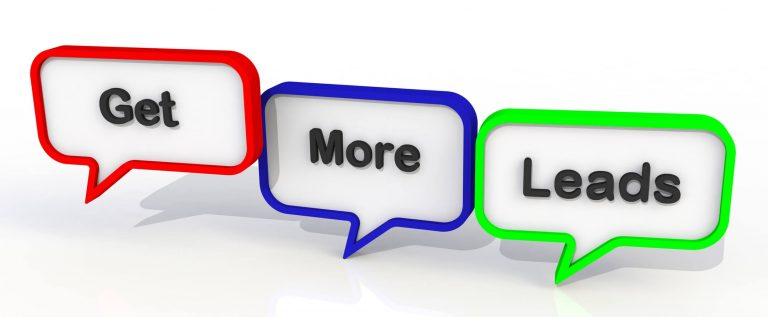 So, let's take a look at some tips and tactics that'll make quality lead generation a breeze.
Developing Customer Persona
The best marketing strategies in the world will do you no good if you're targeting the wrong kind of audience. Even with a perfect pitch, your lead generation efforts will go to waste, as these people won't respond to your marketing.
While you can't know for certain who'll end up buying your product or service, you can take a pretty good guess.
Before you even open your business, you should try to imagine who your ideal customer is, and develop your customer persona. The more details you can imagine, the better.
Think of your ideal customer:
their demographics,

what they're interested in,

what their age group is,

where they live and

what they do.
When you have a clear picture in mind, it'll be easier developing your marketing strategy and attracting exactly the type of audience you want.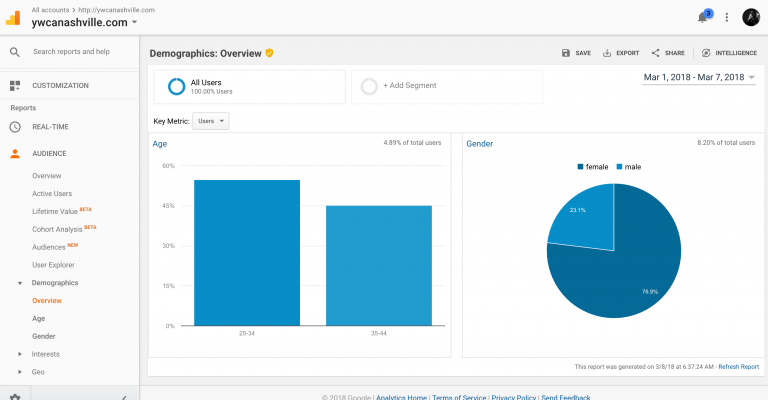 Once your business is set up, spend time researching your clients. For lead generation, quizzes can be a perfect solution.
Create a quiz, embed it on your website and ask your customers to complete the quiz. That way, you'll know who they are and what they're searching for, and then adapt according to their needs.
Social Media Presence
There are over
3.4 billion active social media users
in the world, and that number is just going to continue growing. While this does mean there's a lot of competition on social media, it's still crucial to have great social media presence to generate quality leads.
First things first, don't overdo it. Stick to just 1 or 2 platforms so you'll be able to stay on top of them.
Inactive business accounts will leave the impression that you're unprofessional. So, the
accounts that you create should be as active as possible.
Create a posting schedule and stick to it. This will make you seem more reliable and trustworthy, and your target audience will know what to expect from you.
Influencer Marketing
When making a purchase,
82% of consumers
say that they're likely to follow an influencer's recommendation. The percentage shows the benefits of partnering up with influencers.
Most consumers have developed the so-called "ad blindness" where they completely ignore banner ads and are even annoyed by them.
However, influencers often get creative with their marketing and rely on interesting content,
marketing quizzes
, etc. to engage with and attract more audience.
The best bet here is partnering with micro-influencers, those with a following of about 10,000 – 100,000. They are more engaged with their audience and are more trustworthy, and their followers are more likely to become your loyal customers.
The Beginner's Guide To Influencer Marketing
Investing in New Tech
New tech can often get expensive and seems like too big of an investment, but there are plenty of affordable solutions that can be greatly beneficial.
One of the best solutions today are chatbots. They're actually inexpensive and could end up saving you a lot of money on customer support.
Over
35% of consumers
want to see more companies using chatbots because of all the benefits that they bring.
They'll have your business operating 24/7, guaranteeing better customer support and more satisfied clients.
The best AI chatbots can hold human-like conversations, and you can create a bot personality that matches your business.
Chatbots are appealing because they're fun to use, and you can gather more information about your leads.
Create business quizzes
that customers can play with through chatbots, and they'll be more likely to provide you with the information you need.
Well Thought-Out Web Design
It's a must for your startup to have a website, regardless of the type of product you're offering. A majority of people will look up a business online before making a purchase, and this will help you greatly in lead generation.
There are a few things to pay attention to when creating your site.
Primarily, you must optimize it so it can quickly and easily open on PCs, smartphones, tablets, and other devices.
The great loading speed will ensure your visitors stay on the site longer, so optimize your image size and don't use auto-play on media files.
Lastly, a minimalistic approach is better than having your site overcrowded. Make sure all the essential information is clearly visible and easily accessible.
A Final Word
With the 5 tactics mentioned, lead generation will be easier than ever.
Developing your ideal customer persona will ensure you're focusing on the right kind of audience. It will make it easier to create effective marketing strategies.
Social media presence will give you a wider reach. And, your potential customers will get a chance to learn about your business culture. Posting schedule will make you seem more reliable, so stick to it.
Influencer marketing will allow you to connect with your audience better, and the trust that the audience has in the follower will translate to your business.
New technology will not only end up saving you money, but it will also be interesting to your potential customers. You can use it to gather the needed information.
Though-out web design will be attractive and appealing to all your visitors, making its benefits obvious.
Quality lead generation will turn potential customers into your most loyal ones, so it's crucial to develop a strategy and stick to it.
Author Bio:
Angela White is an ed-tech enthusiast with a passion for writing for the consumer market in the areas of product research and marketing using quizzes and surveys. Having a knack for writing and an editorial mindset, She is an expert researcher at a brand that's known for creating delightfully smart tools such as ProProfs Quiz Maker.