Writing audience-engaging content can seem like a tricky task. Now, with content marketing becoming more and more prevalent, it's more important than ever to create engagement with your content.  
The content that you create, whether it's on a blog or social media, should always make the reader want to read it – and connect with it. Otherwise, your efforts risk being wasted.  
If you're finding it difficult, or you're not getting the engagement that you want, here are top tips to creating engaging, thoughtful content – that will be sure to give you the results you're looking for.  
Use this guide when you're creating your content strategy.  
Start with market research 

 
The fact is, every target demographic will react to content in different ways. For instance, baby boomers will more than likely scroll past specific posts for millennials and vice versa.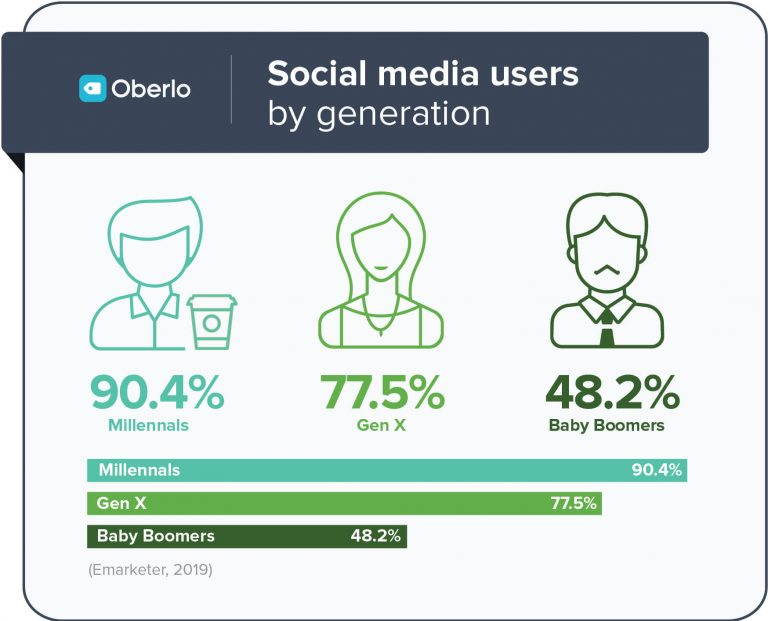 Discovering
who your target audience
is, their demographics, and their interests are the first step to creating content – that works for you. It's irrelevant what works for other company's because they have a completely different goal to you.  
Dive into your own market research, check out competitors, and maybe even conduct surveys. From this, you can create content that works for your audience.  
Also read:
How to target each generation through social media
?
Originality is the key  
We know, creating content that hasn't been done before, in some form, is really difficult. 100% unique content is actually next to impossible.  
With the internet, there's likely a blog, image, or video that's similar to what you had in mind. That's completely fine.  
You have to be original with the way you conduct it. Your content should stand out, and should not look like a copy – rather, it should be your own version of something.  
You can still write a blog post about a prevalent topic, but do it in your own words. Add your own unique spin to it. Perhaps even share personal experiences, and include your brand throughout.  
Being
original and authentic
, you'll undoubtedly grow a loyal group of readers and followers.  
Master your headlines 
Creating compelling, engaging headlines is another crucial aspect of writing audience engaging content. It's that initial attraction that pulls them in, right from the start.  
Headlines are so important – they always have been with written content. It might not be fair, but the majority of people decide to read something, just form looking at the headline. Which makes it all the more important to master.  
Don't give too much away in your article, then they have no reason to click on it. Keep people guessing with "the reason why…" and "X tips to." People will have a reason to consume your article that way.  
This actually is very similar to how you should write your YouTube and podcast titles, too.  
There are a few services you can use to create impressive headlines:
Here are a few examples in the image. You can tweak them as per your preferences as well. 
Make your content actionable  
Why do you want the reader to click on your article? What should they do afterward? If you don't tell your reader, they'll never know.  
If you're promoting a new product, make sure you include descriptions and links throughout.  
If you want people to follow your Instagram, read your next blog post, or sign a petition – make sure you make it clear throughout.  
Don't worry, if your reader has clicked on your article, chances are, these demands won't be off-putting for them. Obviously, keep them all relevant and don't push too much in a sales-like way. 
Perfect your storytelling skill 
People like to read and relate more to stories, in comparison to data being shoved at them.  
This is why we read books, watch movies, and indulge in documentaries. It's easier and more entertaining than reading statistics off a slide.  
For this reason, you need to amp up your storytelling skills and connect with your audience on a deeper level.  
Let's use a hypothetical situation. Say you're an e-commerce store that sells natural alternatives to medicine. If you tell stories of how your "peaceful tea" helps with sleeping, it's much more useful than listing ingredients and prices.  
As humans, our brains react positively to storytelling, this includes a release of dopamine. We have emotional connections to stories, and for that reason, you should not shy away from doing so.  
Make sure your stories are relevant and authentic. There are a few places where you can find out how to properly integrate storytelling in your content — there is a great guide on storytelling on
HubSpot
, also the writers at
Trust My Paper
can offer consultation on the topic.
Give your audience something to think about  
Produce content that will leave a mark on your audience's brain. Again, market research comes in really handy with this tip, as you need to make sure your article relates to them.  
Ask rhetorical questions, paint abstract pictures, and leave your audience with thoughts. From a marketing point of view, this will keep your brand on their mind and might make them come back.  
Also, this type of thought-provoking content absolutely helps with engagement. People are much more likely to comment and share with people and ask for their opinion.  
Overall, this is a great way to increase engagement and boost traffic to your site. A win-win situation. 
Don't forget about the graphics  
We know this is all about written content – where on earth do graphics come into this? However, pictures and visuals need to be incorporated. Otherwise, it might not be successful.  
It's important to use related images, as supporting content. Even using bar charts or pie charts for supporting statistics is a great idea.  
These pictures should be high-quality, relevant, and engaging themselves. This way, they will add to the conversation and make it easier to engage with.  
Blog posts without images seem too text-heavy and might be off-putting for some readers.  
Keep the content flexible 
You shouldn't keep publishing the same posts, again and again, and again. Readers will become bored and result in not engaging or interacting with them. It could even lead to a loss of followers.  
If you're in an industry which seems to niche for versatility, you will be mistaken. There are tonnes of topical topics to touch on, which will create diversity around your content.   
For instance, if you're in the construction industry – you could produce content on sustainability, a how-to-guide, and an interview with an industry master. You see how it mixes it up a little bit.  
If you're planning on creating a series, you should still split these posts up with different pieces. Or at least post them with a week break in between.  
Keep the reader interested from the start 
Well done on creating a fantastic headline – but now you have to make sure they carry on reading the rest of the content. Just because they click on your post, doesn't mean they will read through the entire piece.  
Research has shown that 55% of readers only spend 15% reading articles – in other words, they're skim reading.  
Write an intro that makes the rest of the article alluring. Perhaps ask a question, or entice people in by offering them something.  
Again, this is where storytelling comes in handy too.  
Conclusion
This guide to writing audience-engaging content should help you throughout your content strategy. By creating content that engages and attracts, you'll assuredly gain new readers and increase your profits.  
Use of all these tips, and make sure your content is accurate and up-to-date. Avoid anything controversial because, in the age of the internet, bad engagement isn't a positive sign. 
About the Author:
Bridgette Hernandez is a Master in Anthropology who is interested in writing and planning to publish her own book in the nearest future. She finished her study last year but is already a true expert when it comes to presenting text in a creative and understandable manner. The texts she writes are always informative, based on qualitative research but nevertheless pleasant to read. She is currently a regular contributor at
Grab My Essay
and an editor at
Best Essay.Education
.