With the change in modern technology and evolution of marketing trends,
Digital Marketing
has become the sole most lifelines to win over the world. From small business to big companies, everyone is trying everything to win over competition and stand out as winners in the league. Digital Marketing is the latest trend of marketing which is set of online tools and strategies that help your business to promote and prosper with the help of digital devices. As most of the world population is addicted to technology, the Internet acts like an only platform to follow the path of branding and showcasing your products to the same population. As Digital Marketing has been declared as one of the "
Top 5 Professions
" in coming years by The Economic Times which can lead to 150000 jobs by 2020, here I have listed the benefits of Digital Marketing that make it fittest for survival for both entrepreneurs as well as job seekers.
Flexible: As the Internet has become the basic amenity for survival, the consumer today are looking for more comfort and personalized experience for purchase journey which is only possible by tools of Digital Marketing. It allows you to use an individual's interest and preferences to target the right audience with a marketing message. This flexibility provided by Digital Marketing can be the biggest asset to win over the competition.
Reach Larger Audiences: Since Digital Marketing operates through World Wide Web i.e. online; it can be easily accessible to greater audiences which can also be categorized into the geographical area and people interest. It also allows reaching international audiences through effective means.
Lower Investment Cost: A properly planned and effectively targeted Digital Marketing strategies can reach the right customers at a much lower price than any other traditional marketing methods. You can have full control over investing on online marketing campaigns with proper personalization to your company website.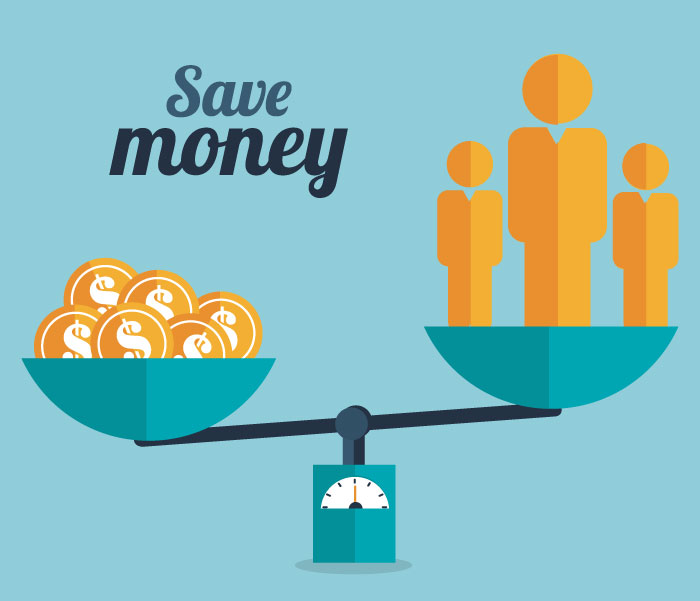 Measurable Results: Apart from Digital Marketing, there is no other way to monitor or measure how many people looked at your website or showing willing to purchase your product. With Digital Marketing Tools, you are provided with solid, reliable reports that show the exact results of how many people have opened your emails, clicked on the link, opened your website and even added products on carts, for example.
Conversion Rates: With Digital Marketing, converting a customer is just a few clicks away. If you have a well-developed website, customers only need to click on the link to complete the purchase.
Social Media Usage: Digital Marketing helps you to build an engaging campaign and make most of the social media. As Social Media has become the utmost way to stay connected with your followers and customers, it helps you to stay in the competition and ensure your business reach up high.
The benefits of Digital Marketing are plentiful; there is no reason to say no to Digital Marketing if you crave for success and money – Digiperform.