Today, words have been the strongest tool to convey any message and the biggest platform that can help to make most of it is- Social Media. This is the utmost platform to express and show the right content. Social Media acts more powerful than our News Channel Industry. Where a person spends an average of 27 hours in a week on the internet, Social Media can be the biggest bestow to your success. The study shows that Facebook alone contributes 75 % of total sales through social media. Getting right people to connect with you through online in the social media can helps you to spread the word about your company products and services.
So
how Social Media Marketing (Digital Marketing) can help you to get more customers, followers and target oriented – engaging audience?
All you need is to understand the concept and significance of
Social Media Marketing and tools
that can help you to accomplish it. Basic points you need to keep in mind are:
Choose the right channel for your product: Instead of regretting for the time and energy dedicated but delivering no results, one should generalize the right channel for your product. The main objective of your social media campaign is to drive targeted traffic through different social media channels.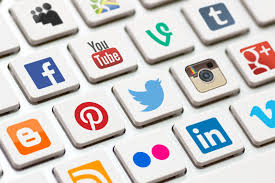 Always go for primary channels like Facebook, Instagram, Youtube and Twitter for initial progress.
Manage and Be consistent on Content: All you need is consistency and creativity to stand differently. Once to decide the channels, you need to create an engaging content for your company. It should be informative, comprehensive and easy to actionable.
Be regular in sharing new products updates and features with an eye soothing effect. A tool like
Social Clout, Bundle Post and Feedly
are good to share content and get numerous likes. You can also use
Canva
tool especially when it comes to editing or choosing pictures for your content.
social media marketing

Play creative and different: Try to stand out in the crowd. Why should one follow you? How are you different and promising from others?
Example: Diamond Candles produce scented candles. There is one thing unique to their product. The customer gets a surprise as a ring with each candle ranging from $100 to $1000 in value. This made customers especially women curious that they may get a valuable ring. This made Diamond Candles unique in their strategy.
Play creative and different

Engage your audience: Social Media goal is not to get "N" number of followers but to create streamline for an engaging audience where followers can share and comment on your product.
Like same Diamond Candle did, they asked their customers to post their picture with surprise ring on Social Media and share their experience. This is also helped Diamond Candles to generate their own engaging data base which they re-posted as their happy customers.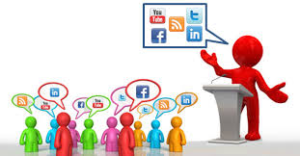 In another way, you can engage them through contests, questions, events and so on. A tool like
Hootsuite
is best to engage your audience in the best possible way.
Be responsive: After engaging them, be responsive too. Be available to hear their concerns and answer on their feedback. This creates credibility and trust factor between the company and followers. As followers are the one who will share their experiences to worldwide.

be reponsive

Share Social Media Story: Share your brand moments and show your employees at work. Behind the scenes always helps you to create an aura that shows what hard work to put in and how you value your followers.
success_stories-pic

Be an Innovator: Social Media is meant to explore your creativity. Create something new to click followers mind right away. Like, you must have gone through OLX new Ad Break Up campaign.
"Being Unique is better than being perfect".
Call-to-Action: Don't forget to add call-to-action. It can be in any way like forms, like-comment-share trio, direct link to website, anything.
It should be easily understandable with precise message. Creating followers on Social Media is building and growing your brand community and adding faith value to it.