No wonder 2016-17 has been the best years for the Internet Surfers in India, who love to spend their time on the phone and the Internet because of
Reliance Jio
. Youngsters can talk for hours and parents can stay in touch with their children who live in other cities without fretting for cost charges, video calling becomes best-loved practices, late night internet surfing, downloading movies and songs and the list goes on and on.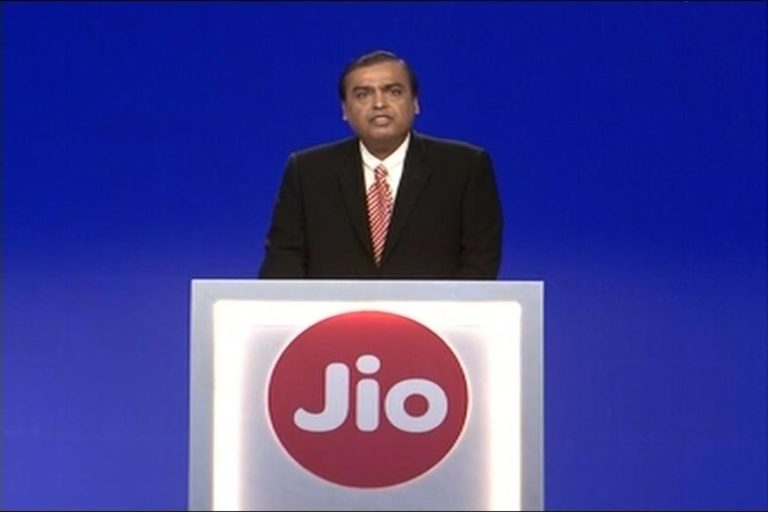 When Reliance Jio (the subsidiary of Reliance Industries) launched on 5th September 2016 officially, Indian users especially youngsters started thanksgiving Reliance Jio even in their dreams. Today, every house has Reliance Jio user. Reliance Jio has been recorded as the ultimate strategy in the Indian Telecom Industry. Reliance Jio has commended nightmares to fellow telecom providers like Bharti Airtel and Vodafone for their survival. With the population of 1.2 billion where there are 800 million mobile connection and 200 million Internet users, out of which 63% of the population under the age of 35 years, Reliance Jio aims to enable the transformation by creating a strong and powerful broadband network.
But what made Reliance Jio a huge success…?
What kind of Growth Hacking Strategy was followed by 50 Growth Hackers (Customer Acquisition and Relationship Managers) hired by Reliance Jio exclusively for this program? Billionaire, Mukesh Ambani has followed the vision goal of his father late Shri Dhirubhai Ambani to provide the services to users as cheap as a post card. With his vision, Mukesh Ambani with his Special Task Force started working with the aim to acquire
"100 million users in 100 days"
. He acknowledges the universal fact that
"Globally users pay for either calls and texts or data – they don't pay for both".
The truth ushers to establish a new industry endeavor in Reliance policies. Reliance has smartly worked on the
Growth Hacking for Reliance Jio
that clearly defines the pathway to start a new strategy and implement the same in the form of data-driven marketing.
Growth Hacking is a process of both conventional and unconventional marketing experiments across the channels and product development to find the effective and efficient ways to grow a business. It's main focus on building, engaging, converting and retaining the user base of a business and Growth Hacker is the person who helps to accomplish that all.
Definition and concept of Growth Hacking were invented by Sean Ellis in 2010. The algorithm revolves around 5 basic stages: Acquisition, Activation, Retention, Referral and Revenue.
Reliance Jio has made sure to cover up all the stages in the best possible way.
1st& 2nd Stage -Acquisition & Activation
: Acquisition stage defines how to acquire users from different channels and Activation is when the user decides to take action and use your product. Since September 2016, Reliance Jio has offered a completely free package to its users.
A Great Sign-Up Offer:
This package has offered unlimited voice calls local and STD both, no roaming charges, free 4G internet surfing of movies, music, TV, sports programs etc. till Dec. 2016, initially for users to get addict of free services. Reliance Jio also made easy to buy 8 Jio Sims with same ID proof (9 Sims are allowed on same ID proof as per TRAI) that also free of cost. This package has sprouted a fanatic lust in the mind of Indian users and led to acquisition and activation of millions of users.
Massive Launch Event:
Reliance launched the plan with a massive event that included who's who from Politics, Bollywood and Indian & International Media to ensure the offer can reach out to Maximum Individuals with multi channel coverage.
3rd Stage-Retention
: Once the user has become an active user of your product, this stage helps the user to come back and stay engage with your product for a longer run. In December, Reliance Jio made another announcement of extending the free package plan till March 2017 in order to retain their existing users and shaped them to get in habitual of this honeymoon period. It has acted like a cherry on the cake to Reliance users and plan named as
Happy New Year Plan
.
With this strategy, Reliance Jio has become the first ever Telecom Company to provide Six Months of free unlimited services with the focus to conjure revenues.
4th Stage-Referral
: When the user starts to refer or recommend your product to friends and shares the positive reviews. Non-Jio also started following the same path as Jio users have recommended Jio to their dear ones and having blast with these free services.
 5th Stage-Revenue
: Most important stage for a company, users fully understand the value of your product and paying for it. As free services are about to end by 31
st
March 2017, Reliance Jio has launched
Reliance Jio Prime
which is an extension program of Reliance Jio. Reliance Jio users need to subscribe to Jio Prime in which they can get same old free services within Rs 303. Under this plan, subscribers can avail 30GB of 4G data at the cost of Rs 303 which is the ideal plan as compare to other networks.
As Reliance Jio has managed to cross
100 million Subscribers
, they plan to recover the cost of those 6 months within 5 years and start reaping profits. This whole Growth Hacking Strategy proves that Mukesh Ambani's main focus to acquire user base with the right vision to provide the best services in cheapest rates and then generate revenue by proving the value of Reliance Jio in the market.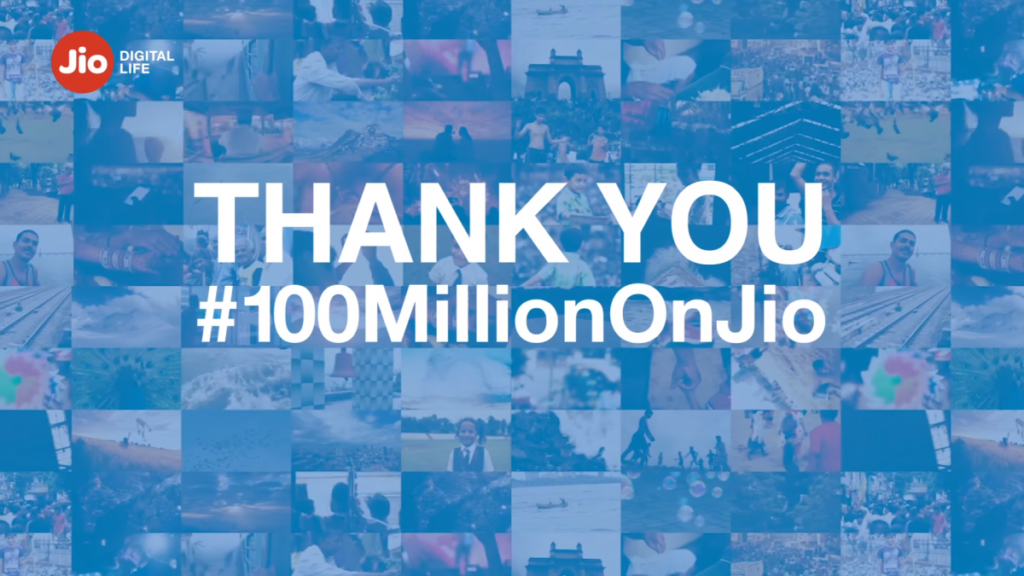 The approach of Reliance Jio is benefitting the users as they are getting twice the value of money while Reliance is confident to procure huge profits with an additional gain of user's trust and usage. We hope that reliance will be able to improve on network issues and will create a further win-win for users.