Digiperform feels very excited to announce the opening of its 32nd center in the city of dreams – MUMBAI.
Mumbai is the heart of India not because of its the largest city by population, but for being the financial and commercial capital of the country as well.
As per the stats, Mumbai generates around 6.16% of the total GDP of India which depicts it has more scope & opportunities for jobs and businesses than any other city.
Digital marketing learning is transforming the way business run today. Therefore, its Digiperform obligation to impart digital marketing skills to everyone and bridge the huge gap that exists between the industry's digital training needs and the availability of skilled talents.
The Mumbai Center has launched on 15th Aug 2018 with followed by a great ceremony and started its operation in Andheri West. On this auspicious occasion, Roopali Dutta (Digiperform Mumbai Partner) quoted, "Digital Media is the most powerful and the most measurable form of marketing that exists today. There's no getting around the fact that almost all businesses, sooner or later, must include digital in their marketing activities. And with the demand for digital marketers outweighing the supply, there are plenty of opportunities out there for those looking to get into the field. DigiPerform has equipped thousands of aspirants to do the same, and we believe that it was the need of the hour to launch a centre in the heart of India i.e. Mumbai to enable the aspirants here to experience this amazing program. We launched our centre in Andheri on the 15th of August 2018, and we have encountered a massive response from aspirants. We are excited about this journey of ours towards the DIGITAL INDIA INITIATIVE."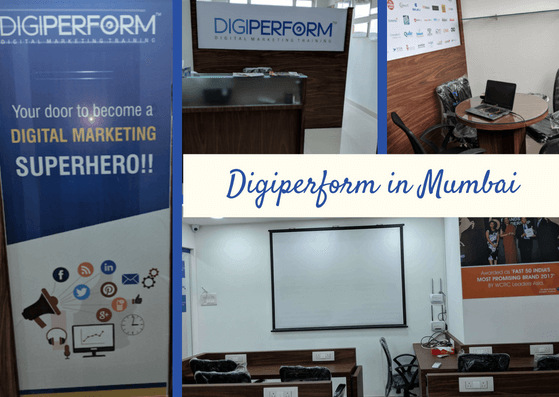 About Digiperform:
Digiperform is India's Most Trusted Brand in Digital Education that provides two major certification training in online marketing to fresh graduates, working professionals, and wannabe entrepreneurs, enabling them to be self-employed get placed in top organizations & understand the operation of Digital Marketing to run their own empires.
The certifications are:

Digiperform Highlights:
Awarded as "Most Trusted Brand in Digital Education"
India's only certified Trainers
15 certifications including 3 Digiperform Certifications
100% Placement Assistance