Digital marketing trends in 2021 bring a digital revolution. Last year,  approximately 93 million more people purchased a smartphone. This means 93 million prospective customers, use smartphones to shop and browse services online. Throughout the beginning of the internet, digital marketing has seen quite a few ups and downs. Meanwhile, digital marketing trends come and go, and it can get quite exhaustive to keep up with them.
Whereas, if you don't keep up with the trends, you might lose out on potential customers to your competitors. So it's important for marketers to only use trends that have the growth potential for their brand. Instead of blindly jumping into the trend that everyone is following.
Follow recent trends in digital marketing to keep your communication relevant to your audience, to help your brand stay sharp, and for you to have a competitive advantage over your competitors.
Let's deep-dive into the top digital marketing trends of 2022, to put your brand in the palm of your audience's hand. 
Digital Marketing Trends For 2022
Here are the top 10 digital marketing trends in 2022 to update you and help you to be with the digital trends across the globe. Here we go.

1. In-email Purchases
While email marketing has existed for years now, its purpose has always been limited to marketing communication or directing people to a landing page, product page, or blog post.
Now according to mail chimp's new feature, you can further boost engagement with emailers by adding app-like features such as purchase options, embedded video, and interactive tools all within their inbox. Also, MailChimp now offers super sophisticated targeting, based on user's purchase history, google search history, most visited apps or websites, and much more.
Emailers have always been a great medium of understanding one's consumer and their requirements, receiving feedback, and generating leads. However, now brands can go a step further with emailers and can conduct actual sales via email. In-email purchases are a must-use digital marketing trend for e-commerce businesses all over the globe.
2. Virtual reality
This pandemic has changed the world in a lot of ways and has accelerated digital transformation in all fields. Brands have started creating simulated environments, to enhance user experience. Companies are now creating immersive experiences with virtual reality by giving inputs to the computer. The high engagement rate that VR garners make it a great tool for education and entertainment purpose.
Youtube, a popular video streaming platform has launched its standalone app optimized especially for VR called 'Youtube VR'. With this app, users can choose to watch any video with an immersive VR experience. Brands can be ready for the changing dynamics of the digital world, with these small changes in user experiences.
3. Voice Search
The key factor that a digital marketer should consider at each stage of marketing is,  how can they further make the user journey convenient for their audience. However, 20% of the search queries are voice searches, according to Google's Ceo Sundar Pichai. Voice search saves the user from the hassle of typing and scrolling.
And now with gadgets like Google Home and Alexa, users are more inclined towards asking for information through voice search versus typing it out. As user behavior grows, companies need to start incorporating voice search and accordingly optimize content for their digital marketing strategies.
The foremost step would be to create content in a more conversational style that matches the user's style of asking questions while searching. Try voice search, the latest digital marketing trend to reach new audiences and outdo your competitors.
4. Artificial intelligence
It is most important for marketers to segment their audience for digital experiences. Your audiences preferences could be difficult to track but for your digital marketing strategies to perform well, you need to have a clear segmentation.
Artificial Intelligence can much more efficiently dissect and analyze behavioral, psychographic, and demographic data than a human doing it manually.
These AI collected valuable insights can then be used by digital marketers to optimize and improve their marketing strategies. 
A brand can be creating fresh content daily to keep up the engagement, but is the content meaningful to the user? With AI, brands can create personalized content which is key to driving engagement. AI is capable of consuming and crunching large amounts of data per user to create customized content for them.
Netflix with the help of AI provides personalized recommendations to the users on basis of their interests and search history. Using this digital marketing trend, Netflix has successfully created a huge audience base all over the world.
5. Chatbots
Chatbots allow businesses to converse with their customers in order to improve customer relationships, earn brand goodwill and garner more sales.
When it comes to consumer products, businesses have discovered the convenience and effectiveness of chatbots. Chatbots are a relatively new trend in digital marketing, However, 80% of the marketers are already using or plan to use chatbots in their digital marketing strategy.
6. Video Marketing & Webinars
Audiovisual content continually outperforms any other type of content. It is a powerful digital marketing tool that garners quick engagement and gets the undivided attention of the audience. It packages information and entertainment in a short amount of time and gets your brand the much need traction. Most people prefer watching videos to reading blog posts or articles, making the video format highly relatable to most of the audience.
With video content being such a massive hit, audiences enjoy any type of video be it tutorials, sneak peeks, fun bloopers, or short stories. Just keep the video relevant and in alignment with your brand voice.
During the covid pandemic, we have seen a tremendous rise in the consumption of videos and webinars. Webinar's interactive nature makes learning easy and efficient for the audience.
They act as a much-needed substitute for face-to-face events, making life simpler for most people. Hence, most brands conduct webinars with an underline motive of marketing their products or services.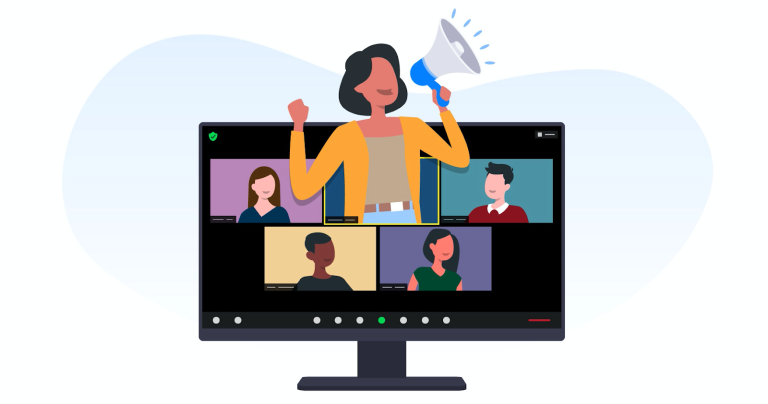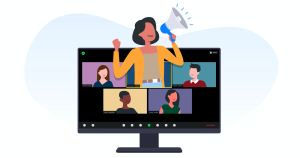 The unexpected nature of 2022 has compelled businesses to rethink how they interact and engage with their customers. Lockdown had forced people to stay at home, which resulted in them spending a lot more time online. As a result, marketers have been compelled to develop more human-centric ways of communicating with their customers.
Brands can immensely benefit from these digital marketing trends and be ready for the changing world. 
Bright Brain Marketing Technologies, a Digital Marketing Agency, provides top-notch services for various brands with a focus on building digital solutions for branding and increased sales efficiency. Our expertise includes Digital
Advertising Campaigns, Search Engine Optimization, Search Engine Marketing, Social Media Marketing, Web Development, and Online Branding. Our Google Partnership brings a unique opportunity to work with the internal team at Google, adding even more value to our team & clients.
7. Facebook is Now Meta
The update in Meta has spread across the globe with amazing curiosity in the people. However, the craze of Meta will not be much like Facebook. Meta will bring a few updates for Facebook users for a more friendly user experience.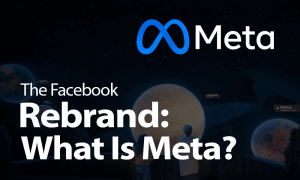 Before heading over to the update, you just know; why Facebook is Meta now. As Meta was chosen in place of Facebook as the company will be supporting the metaverse. Furthermore, Facebook apps like; Whatsapp, Instagram, and Messenger have started showing the tag Meta while opening them.
If we talk about the updates of Meta then, the Influencers can have a live update where they can connect with the fans and engage via comments, posts, and much more. This is one of the vital digital marketing trends in digital marketing.
8. Introducing Postcards For Advertising
Postcards are one of the best ways to increase the ROI. However, e-mail is used to reach out to the audience and target to nurture them for conversion. In that, few people will read and others will avoid the mail.
But, podcasts will be an effective option and they will stand as an enjoyable, and affordable avenue to increase traffic. Postcards help to spread the word and awareness to reach a unique audience. Further, you can target audiences or customers in a cost-effective way. How you can use the podcasts more effectively.
Introducing Postcards For Advertising
Here are the few options mentioned below that will help you to use the podcasts more effectively
Clear Bold Headline
Add Call To Action
Clear relevant Imagery
Contact Information
Sell The Benefits
Track The Performance
Personalize Each Postcard
       
These are a few suggestions to customize the podcasts for more ROI. Now, let's head over to the next digital marketing trends in the guide.
9. Update in Video Cornerstone
Cornerstone content is high-value content where you can receive a huge amount of traffic and build brand value as well. Further, there are many types of cornerstone content, such as videos, blogs, and much more.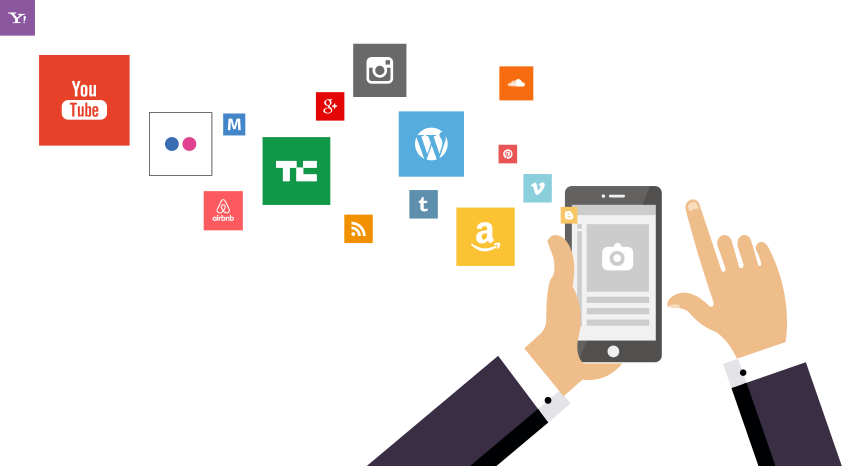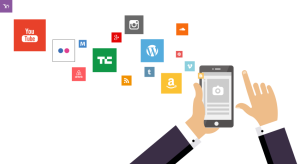 How can you now design quality cornerstone content? Here are a few steps mentioned below.
Keyword Research
Content Investigation
Creating content
Optimizing the content to rank
To increase visibility, connect the building from the tail to the head.
These are the major steps that you need to follow to create quality video cornerstone content. Furthermore, let's head over to more digital marketing trends in the guide.
10. High Discounts losing Soon
The brands have been going at a loss by offering high discounts on the products. Recently, brands have optimized their strategies to coincide with the growth in digital marketing trends.
You can no longer get steep discounts from any brand. Instead, the brands are trying to increase the product value to add to their profits and stay in the market as well. The brands can no longer continue to offer blanket discounts to customers in order to put an end to this and start a new trend.
Conclusion
This is all about digital marketing trends in 2022. However, the digital marketing trends will be launching further and we will try to keep you updated with the trends. Digitalization spiking all across and is becoming everyone's basic need.
We hope, this article will be helpful for you and you may feel free to comment in the box below for any query. We will be gracefully assisting it at the earliest. That's it and thank you.