Digital Marketing is a notable term that needs no introduction in today's scenario. It allows you to market your products and services using digital technologies, mainly on the internet.
The marketing industry is evolving rapidly and with everyone moving fast-breaking things, it's easy to fall behind on the news that really matters. Therefore, it's our obligation to provide you with the latest marketing updates to keep you updated.
Have a look!
Latest Digital Marketing Update 1:
From September 10, Twitter will going to limit your default number of Tweets, Retweets, Likes, Follows and Direct Messages
Twitter seems very serious about its commitment to improving the health of its platform. As going forward, Twitter will tighten the access to its API platform.
What does that mean? It means Twitter will restrict the number of your daily actions like the number of tweets, retweets, likes, follows and direct messages to avoid the messiness on the platform.
Recently, Twitter has announced that "all new requests to access the company's API platform will be required to apply for a developer account".
It is also restricting the default number of apps registered to a single account to 10 and limiting app-level rate limits for Tweets, Likes, Follows and Direct Messages.
How do app developers can have new access?
Now, any developer who wants a new access to Twitter's API platform (whether its standard or premium); the developers have to apply to go through a new developer account application process.
There will be a user-case review and policy compliance check, which will determine the approval.
Also, the access will get denied if the app is used for purposes other than its original intent. And, Going through the API access application process is mandatory.  
Also, any app developers who want to register on Twitter's API platform for more than 10 apps will have to request special permission via Twitter's API Policy support form.
With this new change, the platform is also limiting the default number of apps a single developer account can have registered.
What about existing apps and developers?
In case of existing app, they can still be managed through
apps.Twitter.com
platform where an existing developer can access with their existing access to complete the developer account application to maintain their apps. The company will give at least a
90-days notice
to complete the review process.
What are the limitations?
Twitter is limiting the number of Tweets and Retweets, Likes, Follows and Direct messages as follows:
Tweets and Retweets (combined): 300 per three hours

Likes: 1,000 per 24 hours

Follows: 1,000 per 24 hours

Direct messages: 15,000 per 24 hours
Latest Digital Marketing Update 2:
Snapshot has shuttered the doors for SNAPCASH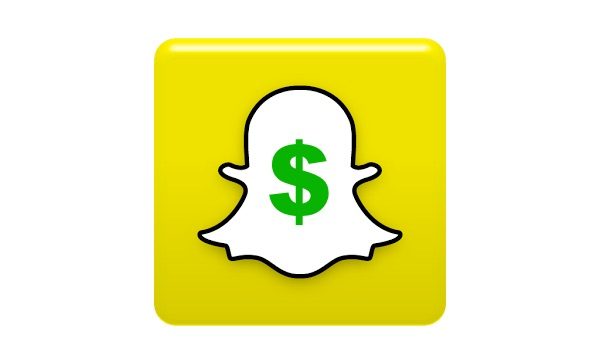 Snapcash is a feature offered by Snapchat to allow users to send payments to other users via the app.
While this feature been only meant to focus on the user to user payments, the e-commerce geeks speculated that it would be the jump-off point for Snapchat to build out a broader e-commerce platform for brands.
It's confirmed by the Snapchat that the feature would not be functioning after 30th August 2018. It was their first product created through a partnership with the company –
Square
that had lasted 4 years.
Launched in 2014, it allowed users to save their debit card information to the app to make it easy to transfer or send money to other users. They have also confirmed that pulling the plug on Snapcash would not allow the Snapchat to store users payment information within the app.
Latest Digital Marketing Update 3:
Facebook rolls out the new feature that will let multiple users watch and comment on Video at the same time.
Yes, you have read right! Generally whenever we are watching a video, either we can watch it or comment on it. We can not do both the things at the same time. Don't believe us, try it.
Facebook has confirmed over the blog that they are testing a tool that would let multiple users watch and comment on the same video in Facebook Groups simultaneously.
The tool (
Watch Party
) is currently in the testing phase and is in use by a small group of beta users. The company is even testing its ability even outside the groups as well as pages.
This feature will be quite beneficial for marketers as well as influencers where they can use the functionality to connect and engage with multiple customers at once.
Unlike the live videos, where users can only do one-way communication (either talking or reading the comments); this feature will capitalize on the group's ability to communicate with one another and the hosts. And, these videos can be live and recorded.
Facebook Product Manager Erin Connolly said in her post that "We've been focused on building new ways to bring people together around video, create connections, and ignite conversations; Watch Party is the next step in bringing this vision to life,"
Ideally, it has come up with two features;
co-hosting that allows multiple people to add videos to a Watch Party

crowdsourcing to enable anyone in a Watch Party to suggest videos for the host to add.
The launch comes with two new features: co-hosting that allows multiple people to add videos to a Watch Party, and crowdsourcing to enable anyone in a Watch Party to suggest videos for the host to add.
The test has shown the great results where there are even groups that dedicated more than 10 hours to a single Watch Party, with different members coming in and out throughout the day.
That's all for this week.
Our online platforms keep on evolving for better user experience. Keep reading our Digital Marketing Updates to keep yourself updated.