Are you new to Email Marketing? And want to polish up your knowledge?  The Beginner's Guide to Email Marketing is an in-depth tutorial on how to get started with Email Marketing. This course covers the fundamental strategies to make your Email Marketing efforts successful.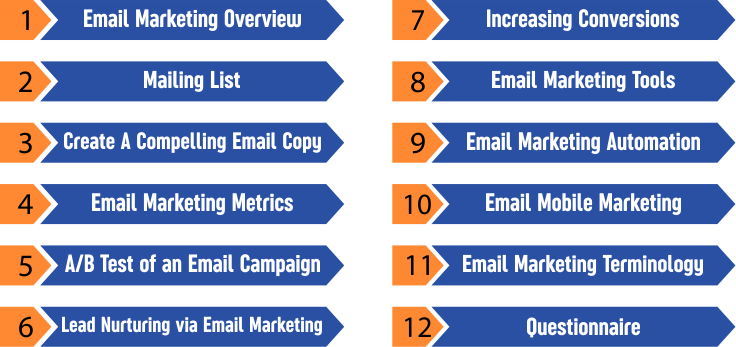 What Is Email Marketing?
You have heard the term email marketing repetitively on the internet, at discussions, and during marketing conferences.
You must have heard many people saying email marketing enriches business communications, targets specific key markets, and is both cost-effective and environmentally friendly.
But what exactly is email marketing and how does it work?
How email marketing is more efficient than a radio ad or television advertisement and why should a business spend the time to maintain an email list?
Email marketing is a type of internet marketing that occurs when an organization sends promotional messages or materials to groups of people through email. Generally, these emails include advertisements, marketable messages, sales solicitation, or a call for business.
The emails are sent out more like a guided missile; it is a way to reach thousands of potential customers directly at a relatively low cost as compared to other forms of media exposure.
It's an effective way to stay connected with your customers. It helps to build customer loyalty, trust in a product or brand while also promoting your business.
Why is Email Marketing Important?
Now the question is why you need email marketing as a part of your online marketing strategy? Well here are a few reasons for this:
Profitable and Cost Effective:
Email Marketing is easy, efficient and inexpensive. It allows organizations to reach a great number of consumers at a rate of almost zero per message.
For small-business owners, it's a better option than traditional marketing platforms like TV, radio, or direct mail.
Better Response Rates:
Email Marketing makes it easy to personalize the emails and content you send to subscribers. Using the pre-collected data, you can write more personalized and relatable content for your readers.
This can improve your open and click-through rates as well as your response rates.
Email Drives Conversions:
Email Marketing is a most powerful channel to drive higher conversion. You know, the average click-through rate of an email campaign is around 3%, while the average click-through rate from a tweet is around 0.5%.
This means you are likely to get 6 times more click-through to your website via email than you are from Twitter.
Measurable:
You can easily track who opened your email, which links were clicked, and how many people unsubscribed.
You can easily get a detailed view of how your email campaigns are performing and what you should do to improve your effectiveness.
A lot of email marketing software allows for split testing of your emails.
How can this email marketing course help you?
If you are serious about enhancing your conversion and new with Email Marketing, we recommend pursuing this course front-to-back.
We've tried to convert it as crisp as possible and easy to understand. There's a printable PDF version for it as well for your convenience and several links to useful resources that are also worthy of your attention.
Each Chapter of this course is important and effective to achieve desired goals.  
Read our chapter 1:
Chapter 1