Email has become one of the most important and popular forms of communication these days. Whether you need to send a personal or professional mail, both have their own importance. It was estimated 90 trillion emails were sent in 2010 out worldwide and ever since that it has been increasing day by day. These numbers are huge and clearly define the role email plays in our life.
What is Email Marketing?
Email is electronic mail and email marketing is the form of digital marketing that uses electronic mail as a source of communication to target the interested and potential customers to promote products or services. However, the right motive for email marketing is to build a relationship between the customer and the company. Emails play a big role in describing and building a business brand identity. It is one of the factors that cater to business success. Email Marketing has become one of the essential tools of digital marketing for business ever since the internet has been introduced to the world.
It helps to quickly reach the target markets without the need for huge quantities of print space, television, radio, TV and much more. It helps to build a relationship with customers over the time that hopefully results in leads, sales and helps business to attain loyal customers.
How is Email Marketing is beneficial?
Email Marketing
is utilized by thousands of businesses of all sizes across the world. These are listed a few reasons that prove why email marketing is heart robbing tool for success:
Cost Effective:
One of the best features of email marketing is that it has a lower cost as compared to another source of advertising and digital marketing. There are no print costs and no fees in exchange for exposure on a certain billboard, magazines or TV channel. Whether you do yourself or hire a digital marketing agency, marketing to hundreds of customers via email won't cost you much.
Target Interested Audience:
Email Marketing is the only channel that consumers ask or subscribe to receive. Unlike spam, emails are targeted directly to customers who are interested in your product or business area of expertise. This can allow for much higher conversion as a business is only targeting to those who already have an interest in the brand.

Call-to-Action:
Email Marketing is famous for taking advantage of impulse buying. There are very few marketing platforms which allow customers to go from witnessing an offer to purchasing an item within clicks of a button.

Easy to Create:
Email Marketing doesn't need a huge team or technical team in order to play it. It is easy can be organized by anyone and jazz up to fancy email marketing campaign with fancy templates, videos, images, and logos. Yet, some of the most successful campaigns utilize simple plain text emails, suggesting that it's the content of an email that is the most important thing.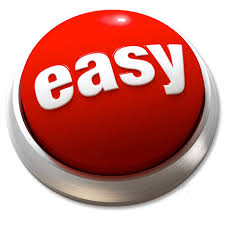 Easy to Track:
Another factor that makes email marketing valuable that it is very easy to see where you have gone wrong or how is your campaign performing. Most of the email software givees you an advantage and allow you to track the open rate of emails, how many have been clicked and how many have bought the product after clicking your email. These changes can be done easily at the same time. You can have full control of your campaign.
Email Marketing is the best tool that anyone can have for business success and marketer need to understand the need for it. Learning all the measurable benefits will give your awareness and help your business to succeed in a short span of time. Enroll Yourself for Internet Marketing Training Course and Become Expert