With the inclining shift of population towards digital media, it is proven that there will be more than 465 million internet users in India itself by June-2017 and with that deep increase, marketers are expected to take full control of the customer experiences and requirements in the coming years through digital devices itself.
What is Digital Marketing?
Digital Marketing is the new trend of marketing which is a set of tools that help businesses to promote products or services and target the masses for the same with the help of digital devices. It's a new revolution in the marketing industry. As the generation spends most of the time on gadgets or digital devices like mobile smartphones, laptops etc, it has become the need of an hour to target the masses through their basic lovable medium.
What makes this trend the future of the marketing?
Mobile Marketing: As 80% of internet users own smartphones, it has become the necessity for the business to understand the concept and role of mobile marketing. It is the cost effective and result oriented tool of digital marketing that helps to target interested masses with an immediate effect and builds a deep relation with customers.
Content Marketing: Content is the information that helps a person to understand the concept and idea behind your product or services. Due to this, it has become the soul of any marketing. It acts as the basic medium to justify your marketing campaign and build a platform to stay connected with your users or customers. It can be in the form of blog posts, video, images, infographics, banners, testimonials, emails, ebooks etc.
Social Media Marketing: Social Media Marketing is also one of the endearing factors as most of the people are so proactive and reluctantly depended on social media to stay connected and updated. Therefore, it builds a foundation that can serve customers, followers, and users. It helps in creating brand awareness, better customer satisfaction, and brand loyalty. It is also very cost effective and result-oriented tools.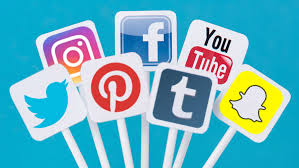 Email Marketing: Email acts as a catalyst in nurturing leads and ensuring conversions. It is most important part of your business for branding and stays connected with your customers. Marketers have claimed that use of email marketing tools for sending and tracking for targeted and personalized emails will help you to understand more about customer base like demographics, age, loyalty, tendencies to follow your brand, etc.
SEO – With more than 40% growth in digital marketing including Search engine Optimization (SEO), digital industry is on rising. SEO professionals are putting more efforts in boosting SEO campaigns on mobile friendly sites as they gradually emphasizing on a higher ranking. An SEO friendly website can help to boost your business and improve the visibility. Search engines evolve constantly and these changes bring a great shift in marketer's ways of targeting the audiences.
One needs to understand the importance and need for digital marketing if wish to achieve a success. Going with the trend helps to stay connected and bring the desired result. Present and Future is in Digital Marketing's hand, it's up to your imagination how far you can make most of it.