In this pace world where digitalization has become a fever for livings, Digital Marketing has evolved tremendously because of same curiosity and trends followed by millions. People who are into marketing and looking for it are well aware of the fact that Digital Marketing has taken over all the fields of businesses and companies that solely depend on marketing. Digital Marketing is set of tools and strategies that help any business to target and influences the masses for the sale of products or services with the help of digital technology. In this competitive world, 96% of marketers use Digital Marketing as a tool to accomplish their targets and achieve fresh leads and sales. The demand for digital marketing skills and digital marketers has led it to the most trending event of 2017. Forecasting has been done on the same that there would be the demand of more than 1500000 jobs in digital marketing and no professionals to fulfill them. The reasons which make it go- getter skill to accomplish the goals of any organization are well stated below:
Worldwide Reach: As Digital Marketing solely dependent on the internet and there is the abundance of internet users in the market, any business can create and reach vast masses or audiences with the help of Digital Marketing.

With the help of right tool and strategy, it can be easy to target as much population as u want. You can be even specific to any location and gender too.
Cost Effective and Saves Money: Even marketers and entrepreneurs have accepted the fact that Digital Marketing is more cost effective and result oriented tool than traditional marketing. Initially, you can use online tools at free of cost and later than paid versions to make more money. From small enterprises to big companies, it can be cost saving tool to accomplish targets through different channels.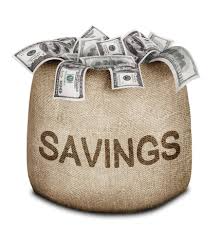 Greater Conversion Rates: Digital Marketing Tools help to convert traffic into leads, subscribers or sales depended on the intent purposes of the website. Several tools like Search Engine Optimization, Social Marketing, and E-mail Marketing can be used to run digital campaigns and convert into revenue.
Full Control: You can have full control on your campaign investments and budgets for marketing. Digital Marketing gives a full control to be a decision maker while investing your penny and leash the control as per your requirements. You can control your investments and campaigns as per your need.
Social Media: Social Media Platforms can be easily accessible and fruitful with the help digital marketing tools. You can use social media for your business and maintain it as per your need.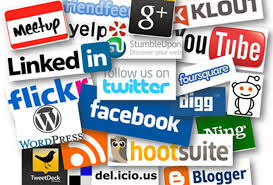 Easy to Use: As compare to other marketing methods, Digital Marketing is easy and quite apprehensive when it comes to using. All you need a marketing strategy, laptop, internet connection and a coffee (just kidding).
These benefits really make Digital Marketing a worthy to give a shot and learn about it. The World has started revolving around Digital Marketing, why not you?