Google keeps on taking comprehensive measures to improve the advertising platform and streamline its offerings. Just after declaring that Google will provide Telugu language support for Google AdWords & AdSense, Google is rebranding its ads line up and introducing some new solutions to simplify its advertising offerings.
Starting from July 24, 2018, Google AdWords will become Google Ads which will represent the full range of campaign types including Search, Display, and Video. However, the changes to the Google Ads branding will not impact its ads pricing, campaign performance, navigation, or reporting.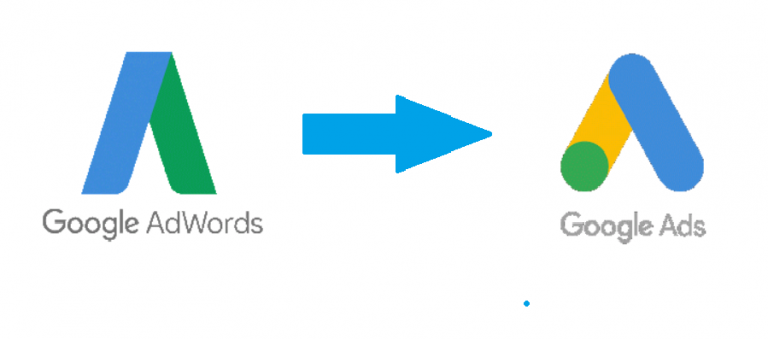 The update is specifically designed to target small businesses as another effort to break down the entry of new advertisers. "For small businesses specifically, we're introducing a new campaign type in Google Ads that makes it easier than ever to get started with online advertising," the post reads. "It brings the machine learning technology of Google Ads to small businesses and helps them get results without any heavy lifting so they can stay focused on running their business."
Therefore, the small businesses will soon be able to use this new update and create "Smart Campaigns", which is essentially the Google Ads technology tailored for smaller businesses. With this product, Google intends to make creating ads easier especially for newcomers to target the potential audience; while assuring those ads end up in front of the right audience.
From July onwards, you will see the following changes:
The new Google Ads new name and logo will be seen in the product interface, Help Center, billing documents, and more.

The URL user uses to access the account will be automatically changing from adwords.google.com to ads.google.com.

The Help Center will change from support.google.com/adwords to support.google.com/google-ads.
Along with that, the rebranding has led forward to including few more changes to other Google offerings – the DoubleClick Digital Marketing and Google Analytics 360 Suite brands. Therefore, there will now be three primary brands:
Google AdWords is now Google Ads.

DoubleClick advertiser products and Google Analytics 360 Suite are now under the brand Google Marketing Platform.

DoubleClick for Publishers and DoubleClick Ad Exchange are integrated into a new unified platform called Google Ad Manager.
Google has ensured that the products are not changing, they have made primarily changes to develop new ad products, formats, and measurement solutions to meet new needs.
Over the past two decades, the complexity of products have made harder for advertisers, publishers and agencies to decide which product is ideal for their Google needs. The new branding under three buckets with all in one feature will make easier for marketers to figure out best in the starting and look for solutions easily.