There comes a time when marketers often ask questions about how to increase Instagram followers and generate online business
. Every business owners including freelancers wish to stay relevant and achieve success through.
Thus, they need to integrate their marketing campaigns with robust social media stratagem
.
The freelance economy is certainly booming in numbers in recent times. That is surely a nice thing since many employers are in favor of hiring external professionals as compared to in-house or full-time employees.
Moreover, many individuals are realizing the appeal related to freelance work and so they are pursuing independent freelance businesses or jobs.
Freelancers are far too many in any industry or genre and are vying for the clients' attention on this robust social media platform.
There are several online freelance marketplaces, Twitter, LinkedIn, in-person networking, and niche groups are well-established and popular ways of gaining freelance assignments.
However, there is a huge marketing avenue for freelancers in 2019- on Instagram!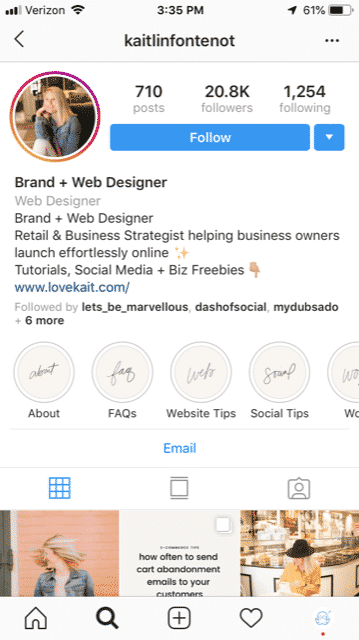 In the last few years, we know that Instagram has experienced exponential growth as compared to other networks and presently boasts of over 1 billion active monthly users in 2019.
Something that is of major consequence is the fact that updates that appear on Instagram often generate 58 X more user engagement for every follower, in comparison to Facebook and over 120x more as compared to Twitter.
Therefore, its high time to create an appeal on Instagram if you are really want to grow as a freelancer. Here are a few tips for freelancers for boosting their brand or business. Or for those who are focusing on kick-starting their freelance businesses.  
What do you mean by an Instagram Marketer?
As per
https://elisedarma.com
, an Instagram marketer actually is an expert social media manager, who should be specialized in providing professional assistance to various Instagram accounts for managing them effectively and helps them to grow consistently.
First, Transform Your Instagram Account into a Business or a Professional Page
If you are thinking of pursuing a freelance job via the Instagram marketing platform, it is essential that your Instagram profile page is actually client-ready.

Start with securing a professional @handle. This should best be compatible with your specific business name or complement other social media handles used by you. Suppose that is not available, you may opt for your personal name's variation.

Write your Instagram bio. You need to compose an enticing bio for your Instagram for a business account within 150 characters only. So use the most effective words and you may consider using emojis rather than words. Ensure that visitors to your page should at once, clearly, understand what precisely is your profession and what sort of content you are planning to share.

Consider adding a link. Unlike Facebook and Twitter, you get to share just one single link on your profile. You must clearly make up your mind about the precise web page you would like to link to such as the portfolio, homepage, contact, etc. Your link plays a pivotal role in driving traffic and boosting your freelance

Instagram business

.
Take the Advantage of Instagram Stories
Instagram Stories are supposed to be short clips comprising pictures, videos, texts or illustrations that are known to appear just above the main Instagram feed and would be disappearing after 24 hours.  Now, you can save your important stories on "Highlights" feature as well.
Instagram Stories are actually a fun way of sharing basically a series of memories or moments that you do not mind if it goes after a day from your profile. Instagram Stories help in demonstrating your personality in a different way from your main Instagram posts.
Your Instagram feed gives you an excellent opportunity to flaunt your portfolio but stories offer a novel way of flaunting the less cultivated side relating to your business or personality.
While posting keeping the main Instagram feed in mind, you would always want to present a polished look that would stay forever on your Instagram profile. Stories are just fleeting moments that go away after 24 hours.
They give your followers an opportunity to know the real you. They even help your followers to enjoy getting a sneak peek into what is going on in your business behind the scenes.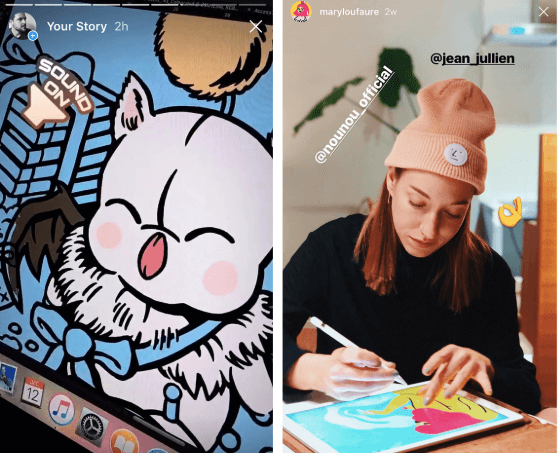 As a freelancer, Instagram Stories could be effectively used by you for
Giving a fast tour through the work you do.

Reflecting on a specific event or project.

Demonstrating what all happens behind the scenes.

Featuring products for sale.

Hosting a contest.

Playing a game.

Taking a poll.

Doing a giveaway.

Giving tips.

Sharing User-Generated-Content with your followers. You could share only stuff for which you have the permission to do so such as testimonials and customer posts.
Design Your Instagram Marketing Strategy with Consistency and Speed
As per
https://www.forbes.com
, you must have observed that you spontaneously start wondering why your friend suddenly stopped posting if one of your Instagram friends does not post on the platform for just a few days.
This indicates that social media has become a part and parcel of our digital lives and it is a great way of communicating with your friends, clients, and even competitors.
Digital communication used to be dominated by emails in the past but currently, it is predominantly commenting and posting on social media platforms like Instagram where everything is taking place in real time.
You are able to get live updates in mere milliseconds. The most interesting thing to note here is that people on Instagram digest these stories almost equally fast.
For growing on social media, freelancers must acknowledge the fact your brand must grab the attention of audiences that are used to scrolling constantly up and down the Instagram feeds within just a few seconds. You need to focus on generating and posting hard-hitting content.
Content is Still the King
The most crucial thing for all freelancers and businesses to realize is that content is still your focal point. Content is the King of Marketing. Your success to a certain extent depends on the content you are generating and posting on the Instagram platform for your potential customers to consume.
Experts recommend devoting a lot of resources, time, and energy in ensuring that your content actually aligns with precisely your business goals and aspirations. You cannot afford to be stagnant.
It is a great idea to offer a fine blend of a variety of behind-the-scenes pictures, staged photos, long and short-form videos, and even some animated graphics.
For freelancers and other businesses, Instagram offers endless possibilities. Content could be presented in a number of ways but it should be aligned specifically with your business goals and brand identity.
Moreover, you simply cannot ignore the significance of coming up with a brilliant copy basically as captions. You may consider writing longer captions for deeper engagement.
Conclusion
You need to clearly define your brand identity to your potential followers and target audience. You may expose the humane side of your business to build up a solid customer base and loyal following.
However, you must not overdo it. It is best to avoid trying too many things involving too many people. The freelancers and organizations with maximum loyal followings are certainly the ones that remain narrow as their fans and followers know exactly what to expect from them.
Marketers in this fast-paced digital era simply cannot sustain or succeed without effectively incorporating a robust online marketing strategy. Equipped with tips from social media especially Instagram, you could successfully implement super-effective campaigns that are designed particularly to help you gain a competitive edge.
Author's Bio
:
Pete Campbell is a social media manager and has immense knowledge about email marketing and Instagram promotion. He delights clients, helping them to buy real Instagram likes. He loves to travel, write, and play baseball.