Nivesh Jain
is an experienced marketing professional, who has been working in digital marketing since 2009. Over the years, he has worked with various brands, corporates, and startups, across diverse sectors and industry verticals. Nivesh specializes in digital strategy and has led the launch of numerous brands on digital media.
Let's know more about him:
Q1: -You are a pass out from DCE (Delhi College of Engineering) which is huge in itself. Engineering to Digital Marketing, why? What motivated you to learn Digital Marketing?
It was a very different time when I got into digital marketing. The field itself was pretty nascent in India, and I don't think many people saw it as a viable career choice at that time. To be honest, during my first year of engineering, I was as lost and confused as any other 18-year-old. The only thing I knew for sure was that I didn't want to build a career in engineering. But, I had absolutely no idea what else I could do. I kept exploring different possibilities, and then in my third year of engineering, I started blogging for a Bangalore-based startup. This was where I got introduced to digital marketing as a career option and decided to pursue it seriously.
Q2: – What are the areas of your expertise? Which one do you enjoy the most and why?
My expertise primarily lies in planning and strategy. In most cases, I prefer to lead the entire campaign myself, with the assistance of an execution team. I've also worked with a lot of startups, who have found me resourceful in improving their revenue and maximizing profitability. Like any other marketer, the most enjoyable part is to watch your campaigns come alive and yield the results that you had expected.
Q3: – You have managed the social media campaigns for Bollywood celebrities like Priyanka Chopra, Sonu Sood and productions like YashRajFilms. How was the experience?
Yes, I have worked closely with some of the biggest names in the Indian entertainment industry. And while most production houses follow a standard marketing template, leaving little room for innovation, I have been fortunate to work with people who wanted to be a little different.
Out of all my campaigns for entertainment, my own personal favorite is what we did for this offbeat movie called Bollywood Diaries, which released in Feb 2016. It was not a movie targeted to a mass audience. We realized that digital media could play a pivotal role in laser-targeting the right audience, which is exactly what we did. The movie was critically acclaimed and won several national and international awards and accolades.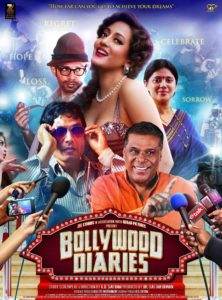 Others:
Priyanka Chopra's Purple Pebble Pictures
YashRaj Films
Q4: You have managed big companies' campaigns like Reliance Energy, Hindustan Lever, Mumbai Metro, Lodha Group, Yes Bank etc. How does it feel to work with such big names? Please share few examples with our viewers.
There is an obvious advantage of working with an established brand since the consumer is already aware of it and there is some level of engagement with the brand at an offline level. For instance, when we launched
Reliance Energy
on digital, their customer service team was at the forefront, instead of the branding team. For them, the intention was to utilize digital and social media to better serve their customer base in Mumbai. Accordingly, our approach was also very CRM-focussed. Reliance Energy was one of the first brands in the country to exploit the Twitter API to automate certain parts of customer support on social media. Social media engagement was not much of a challenge since Reliance Energy already had a huge customer base; so all we had to do was point them to social media and inform them that we are now available here as well.
Likewise, for all other brands that I've worked with, existing brand equity always makes the job easier. What I have always strived to do is, identify pain-points for these brands where digital could offer a better solution and execute it. With this approach, we helped
Hindustan Unilever
to increase footfalls to
Lakme Salons
by localized digital advertising, for example. Or, for Yes Bank, we used to promote those products which are usually not advertised in print, OOH or other offline media, since digital offers the possibility of cheaper yet effective reach.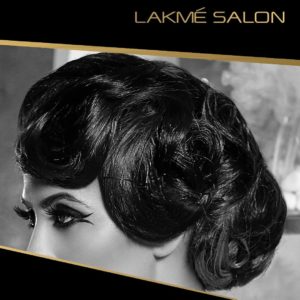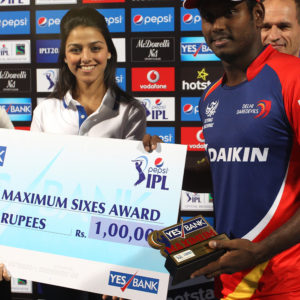 If it is a smaller, lesser known brand, then there's the added effort of establishing it first.
Q5: You have Diamonds Factory in your kitty too. How is Digital Marketing beneficial for e-commerce?
Digital marketing, according to me, is the best marketing channel for any e-commerce brand. The most important value-add is the availability of data. We can track every single move of every potential customer, understand where and why they dropped off, who is converting and who is not and even which marketing channels and campaigns are working and which are not. With access to this level of data, any marketer can derive logical conclusions to improve the strategy, which makes the entire marketing cycle very scientific.
Talking of Diamonds Factory, I remember that when I had joined and started digging into analytics, I realized that the cart abandonment rate was as high as 80% and that most of these drop-offs happened on a particular step of the checkout process, where the user was prompted to either login or create an account. I immediately got a guest-checkout module implemented on the site and within the next few days, the cart abandonment came down to around 30%. This was such a basic thing! The data helped us improve conversions and revenue without even needing to increase the incoming traffic on the website.
Q6: -Why do you think it's important for Entrepreneurs, Marketing Professionals and Students to learn Digital Marketing today?
It is a fact that marketing is an integral function of any business. With the ever evolving media, marketing has to be upgraded to capitalize on the latest media consumption habits. Just like marketers had embraced radio or television as new media, at some point, we cannot ignore the fact that media consumption is heavily shifting to digital and OTT platforms, especially with the rise of the smartphone era. It's simple – you can't be a marketer today without understanding digital media. Besides the consumption shift, digital also offers various advantages with respect to hyper-targeting, measurability, and agility in live campaigns.
Q7: – How do you stay updated on the latest trends in Digital Marketing? Which are the Digital Marketing resources (i.e. blogs/websites/apps) you visit regularly?
I'm a regular reader of TechCrunch, Mashable, and LinkedIn Pulse, which brings me most of the information that I need as a digital marketer. Besides this, I also follow the individual blogs and newsrooms of Google, Facebook and so on, in order to be updated on new product features, changes, and launches.
Q8: – How do you see Digital Marketing evolving in future? What are the top three trends that you foresee for 2017?
I feel that firstly, automation is the next step, especially in digital advertising. Use of artificial intelligence not only for data analysis but also for real-time bidding and relevant ad delivery will heavily improve the returns for advertisers. I see such solutions growing in the near future. Secondly, content marketing should grow further. And I'm talking about non-intrusive content delivery methods, while also respecting the relevance of content to a particular target audience. Content needs to be concise and short-form, preferably visual since the average attention span has heavily shrunk due to information overload. Lastly, I see influencer marketing becoming stronger. As the consumer grows wiser and develops immunity to advertising, communication via influencers and niche curators seems like a win-win for the marketer as well as the consumer.
Q9: -What would be your advice to students who are looking to start their career in digital marketing?
Digital marketing is a vast field and I feel that it is extremely important for students to wear a sorting hat and understand where they fit in. A left-brained person might do well on the technical side of digital, which involves analytics, advertising and so on. Somebody who is more creatively inclined and doesn't want to bury themselves under online dashboards and Excel sheets, should look at a communications-led profile and focus on content creation and social media engagement etc. The best way to go about this is to join a start-up or a smaller digital agency, where you can get exposed to all facets of digital marketing. Try to find a good first boss, who gives you the room to explore and doesn't just use you as cheap labour. If you get into the right ecosystem, it should not take you more than a year to decide your trajectory and build a specialized career path for yourself.
Once this is done, just remember what The Joker said, "If you're good at something, never do it for free".
Thanks a lot Nivesh for sharing your gracious experiences and guiding our readers regarding the role of Digital Marketing in today's world.