Kapil Gupta
is a globally sought-after thought leader, speaker, and consultant on social media and customer engagement. He is the Founder & CEO of
OMLogic Consulting Pvt Ltd
, one of India's leading online & social media agencies. Kapil has been an avid speaker on Social Media, Entrepreneurship & Leadership, both in India & internationally. He loves spending his spare time with his daughters and mentors young professionals. Kapil began his career at IBM, where he held numerous leadership positions in the IBM supply chain organization as well as IBM corporate. Kapil has a Masters in Industrial Engineering from North Carolina State University and Bachelors in Engineering from Delhi Institute of Technology (now NSIT).
Q1: -How your Digital Marketing Career started? What motivated you in learning Digital Marketing?
I moved back from the US to India in 2007 with an aim to start a portal. After evaluating multiple domains, I realized that my expertise is in my ability to help any business go online and in creating its marketing strategy; something that was missing in the world of technology-based digital marketing. Hence, OMLogic – Bringing logic to online marketing
Q2: – Please share the journey of OMLogic Consulting with our viewers?
The journey of OMLogic has been nothing short of a fairy tale. We are perhaps the largest unfunded, zero debt social media agency of our side. It's purely been built out of grit, determination, enthusiasm, and passion of the team that works here. We started in 2007, though our real story began in October 2009. From start-ups to large brands, from technology to fashion, from NGOs to movie channels, from premium cosmetics to rural electrification, we have done it all. Our real growth story has been built on the principle of happy employees, happy customers. Everything else sets itself up.
Q3: You are an avid speaker on Social Media, Entrepreneurship & Leadership both India & International level. Kindly share the most memorable session of your time and also share the links with us.
My best speaking assignment was when I led a personal branding and cybersecurity class at my own high school. Going back to my school after more than 20 years was just an awesome experience. The fact that the students were very knowledgeable and excited about social media and its use for personal branding was a cherry on the top.
Live Video – "Social Media in the Indian Context" – Kapil Gupta
2.  Live Video:
"Social Desperation ina Fickle Society"
– Kapil Gupta
Q4: What is
Efluencr
? Why do you call it as an advocacy marketing tool?
Efluencr helps convert & empower friends/family of the brand (employees, distributors, retailers, franchises, etc) to become digital ambassadors/advocates for the brand and help increase the digital share of voice. The stakeholder amplification tool aggregates and displays selected brand messaging on a self-refreshing interface and lets Efluencr members click to share on any of their personal networks and it's all fully measurable.
Q5: Recently you have shared a post on LinkedIn regarding your digital media partnership with the brand Jagran. Please share few words about it.
We have been digital and social media partners with the Jagran CSR team for the last couple of years. As part of this, we handle multiple CSR initiatives and its promotion. It's fascinating to see a brand like Jagran run so much of social growth initiatives across multiple domains like Janhit Jagran, Jagran Film Festival, Bharat Raksha Parv, Sanskarshala, etc. All of these are on-ground cause initiatives with real impact to real people.
Q6: According to you, what role social media plays in the market? Why should companies follow social media marketing strategy?
You are really as good as you are known. Yes, you can't sell bad products, but you can't sell good products with no marketing either. Hence, marketing! What makes social unique is the amount of time people spend on it, its ability to generate interactions (amongst consumers and brands and amongst consumers themselves) and its ability to influence perceptions and generate recall.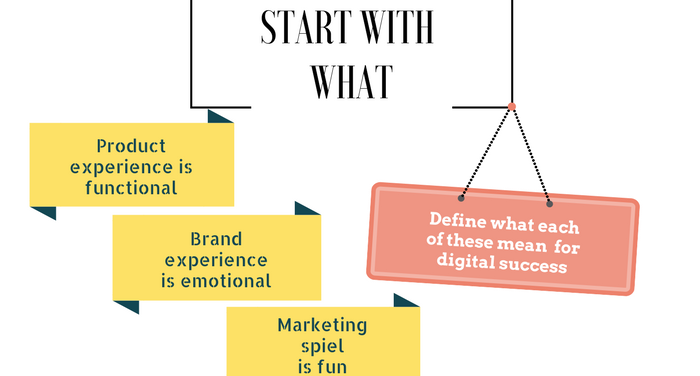 Q7: – Which are your three favorite Digital Marketing Tools?
I think the social platforms in themselves and the capabilities they provide is sufficient in itself if used well. Facebook is perhaps the world's best data analytics platform. Other tools I like are Efluencr, Hootsuite and Brandwatch.
Q8: -Why do you think it's important for Entrepreneurs, Marketing Professionals and Students to learn Digital Marketing today?
Digital is where people spend the most time, it's where they seek recommendations from their peers and friends, it's where they search and purchase, it's where loyalty and recall are built. It's not important because it's cheap (it's not); it's important because it's effective.
Q9: – How do you stay updated on the latest trends in Digital Marketing? Which are the Digital Marketing resources (i.e. blogs/websites/apps) you visit regularly?
Personally, for me, I just keep following my Facebook & Twitter feed and I am updated.
Q10: -How do you see Digital Marketing evolving in future? What are the top three trends do you foresee for 2017?
2016 was the year of mobile experiences. It was the year when the visual experience online went video. Social platforms, brands, and consumers evolved this year and completely changed the approach and methodology of human-bot interaction. The audiences were awestruck by every platform innovation and a large percentage of us took the lead to be the early adopters. From Facebook live videos to Instagram stories to massive mobile optimization to social commerce, 2016 saw the digital world turn a year wiser. While platforms will continue to evolve in the coming year and mobile first will no more be a choice, here are the trends that we foresee for 2017.
Digital First – The Norm
The consumers today are a different breed altogether. Their choices, actions, and behaviors are governed by the digital world. Yes, they are distracted but they are also perceptive, mysterious, indefinable and proudly self-absorbed. And the reason why most of the brands fail to strike a chord with them is that the brands are still mainline driven. 2017 will change this. CMOs will have to pull up their socks and start thinking the digital manifestations of their marketing activities (even if the CMO himself comes from a 25-year mainline experience). And in doing so, they will start adopting 'Digital First' strategy. Brands will start sparing a thought or two about the digital manifestations of their TV ads and outdoor advertisements before conceptualizing and producing them. 'What reaction will this ad garner on social media?' – this will become the fulcrum of every decision taken in the war room.
Collaborative Ecosystem
Collaboration with competitors is an absolute No-No in the mainline advertising industry and hence the same extended itself to digital when it all started. But digital is changing. 2016 saw minor glimpses of it, but 2017 will put an end to closed competitive economies. The coming year, we foresee brands going bold and fresh in their approach and embracing the concept of collaborative ecosystem. This will allow them to package their overall content marketing initiatives in a new light. "It is all about creating collaborative ecosystems. Win-win for all involved!"– this will become the mantra for 2017. The one space that has leveraged this concept well is the big old, Television. From celebrity integration to cameos, this space looks like a pretty happy frame of Modern Family! The latest example of this would be the coming together of Facebook, Twitter, YouTube and Microsoft to help curb the spread of extremist content online. The companies will create a shared industry database that will be used to identify such content. Come 2017 and brands and businesses across will move towards this.
Stealth Marketing vs Direct Promotion
Brands will move from 'generate immediate sales' strategy and focus on generating interest and excitement first amongst the target audiences. This will help them make their consumers more receptive to direct advertising in the later stages. 2017 is going to be all about 'non-obvious' ways of marketing.  Advertisements won't be advertisements anymore. They will become more about integrated campaigns and the whole process of a simple article linking to a contest, further linking to the brand ambassador, leading to the product. Sounds complicated? Well, this web of integration will become the norm for businesses in 2017. And it would be the epitome of seamlessness because the core of this would be experiences and stories instead of frivolous engagement. A brilliant example of stealth marketing would be Sony Ericsson placing 60 actors in 10 major cities posing as tourists and asking people to click their photos using T68i and not a camera. It was one of the first companies to produce a cellular phone with a digital peripheral camera. This was in the year 2002. 2017 will force brands to take such different routes and be innovatively disruptive.
Influencer Marketing With Attached ROI 
"True influence drives action, not just awareness." 2017 will stand true to this statement and it will turn out to be the year of influencers. Word of mouth marketing will move on from the realms of recommendations from friends and family and join the influencer marketing circuit. The focus will shift from celebrity endorsements to 'aamaadmi' who has decent social followership in niche market segments. Brands will leverage them to spark organic conversations. Within this, return on investment would be measured and analyzed. Influencer marketing in 2016 is a buzz word and is being done by brands to ensure they don't look dated. 2017 will change this as brands will be able to quantify the influence engagement activities. Thanks a lot Kapil for sharing your remarkable career journey and experiences with us. You are definitely a big inspiration to our students and wannabe entrepreneurs.