Saurabh Arora
is a B.Com Hons graduate from Delhi University. He is one of the co-founders of
One Day Millionaire
and
Experience Saga
. In his free time, he usually watches movies or tries his hands on PlayStation. Apart from it, he loves to experiment and learn new things.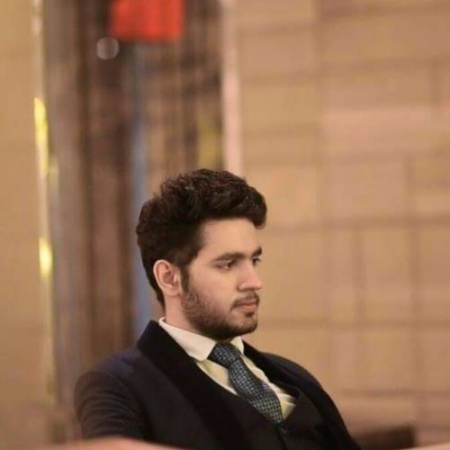 Q1- What is the secret behind the name "One Day Millionaire and Experience Saga"? Please share the moment how it was born?
"
One Day Millionaire
" was born in April 2016. As the name suggests, it caters to the luxury segment. In simple words, we provide luxuries like a millionaire, for a day. We have tie-ups with some of the best 5-star hotels, luxury car rentals and rejuvenating spas in Delhi. The day of the experiences begins with a chauffeur driven luxury car to a 5-star hotel. There, they are treated to the delicacies of gourmet fine-dining, where the lunch and dinner menus are unique, selected especially just for ODM customers. The evening is spent relaxing in a manner of their choice, be it a rejuvenating spa, a photo shoot, or even a Director's Cut version of a movie. Interspersed with a delightful smattering of gifts and surprises, the day is spent in absolute, luxurious comfort. We have wrapped this up in a package which we market as ODM Experience. Within 2 months after launching we realized that we are leaving a major chunk of the market by catering only to the luxury segment. Out of the total enquiries, approximately 60% of them wanted to do something special but had budget constraints. That is where
"
Experience Saga
"
came into being. It caters to the most unique and out-of-the-box couple experiences in Delhi/NCR. From candlelight dinners to full day experiences, we have got all covered, that too based on the customer's budget.
Q2- Kindly share the journey of "One Day Millionaire and Experience Saga" with us. What are the objectives of your company?
Though our idea gained traction quite easily still it is not a smooth road to walk on.  The journey of ODM and ES has been really interesting. It is full of topsy-turvyness as every day is not a merrymaking day. At the same time, on good days, keeping our feet on the ground is important. So, taking positives and sharing positivity amongst us not only keeps us going but going well!
Objective-
We look forward to providing unique experiences for different occasions. We help people to celebrate even small little pieces of joy and happiness in a memorable way. They should enjoy life and have bright smiles on their faces.
Q3- How did you come up with such a creative idea? What is the inspiration behind it?
Rahul (one of the co-founders) was thinking of planning something to make his best friend's birthday special. He was looking for a luxury experience where he would just pay and did not have to worry about managing different things (arranging a luxury car, a dinner at a 5 star, coordinating with different vendors etc). But he did not find any service which could do all of this. This inspired Rahul and he met me and my brother, Luv (Co-founder). We fleshed out more on the idea and realized we need a guy who can scout deals for us. This made me go back to my childhood friend Paras (Co-founder).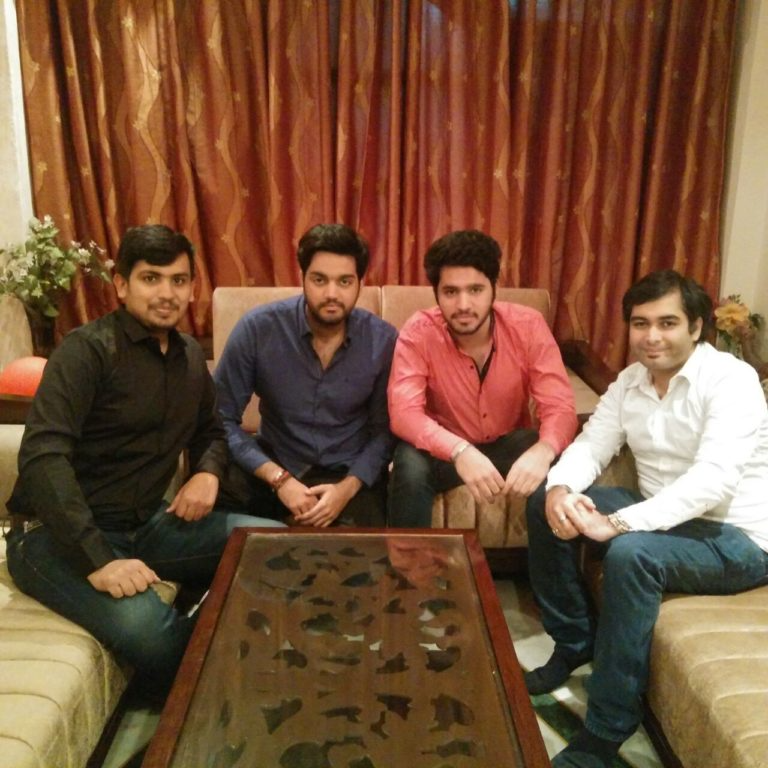 Even before launching officially we got our first booking just by giving a brief of what we can do. This inspired us to go ahead with this idea. The fact that we were leaving a large part of the audience got the 4 of us thinking and we came up with ExperienceSaga.com.
Q4- How are your companies different from other same service providers? What makes ExperienceSaga – a saga experience?
Talking about ODM first, we are the only service provider to offer an end-to-end luxury experience. If someone plans to arrange all this by themselves, they will have to shell out approximately 30% more the amount plus the hassle to organize and coordinate with different people. In both ODM and Experience Saga, we ensure that the customer gets a seamless experience. To do this, we adhere by these 3 things-
Onboard only those vendors who can give an exclusive and personalized experience to our guests.
We don't just pass on the clients' details to the vendors, our team manages each and every booking and makes sure that our guests have a memorable experience.
Being accessible to the customers is another point that we have a strong hold on! We are just a call away even during the experience.
Apart from the above points, providing with the most unique, personalized and romantic experiences across Delhi and NCR is what makes the experience with Experience Saga-a saga experience.
Q5- Which digital mediums do you use to promote your company? 
The prevalent social networking sites like
Facebook
,
Instagram
etc. Besides social networking sites, we also use Google AdWords, e-mails, SMSs and calls.
Q6- In your opinion, what role can be played by social media in any company's success?
In today's world, social media plays a significant role for any company. Surviving without social media is a quite unthinkable, as it is the easiest way to engage the appropriate audience. If I talk about my companies, initially we faced rejections from almost all 5-star hotels. I can still recall their words
"Aisi deals
mangne
wali start-ups
roz aati aur roz
bandh
bhi hojati
hai"
Some kept postponing while some did not respond. To overcome this, we changed our approach. Instead of asking them to give us a deal, we started promoting their products and services through social media (even without getting a deal from them). We were able to generate leads. We showed them the results and they were convinced to collaborate with us. Social media makes people aware of our new and upcoming services. Moreover, it is an accessible platform where people get to know a lot about the company. I consider it to be quite important as it builds an invisible however a significant connection between the two. This is also trusted and reliable.
Q7- What are the major challenges you face as a co-founder of the company?
As I mentioned earlier, the biggest challenge was to get deals from the vendors. The mere start of our journey was challenging. The major challenge that we face at the present, is para mounting and prioritizing the tasks.
Q8- Do you have any inspiration that helps you to achieve your goals? Please share.
Yes! The zest to do something comes from the within, in addition to it, support is required. This support comes from my family. Getting constant support and courage helps me going and achieve my goals.
Q9- It is one of the startups which have got a huge response.  What suggestion would like to give our young entrepreneurs to follow who are looking to start their new venture?
To budding entrepreneurs, I would suggest,
Mark and stick to your initial and your final point, that is your idea and your goal respectively. Pave your own path, and step ahead.
When you believe in yourself taking risk is worthful.
Always keep up the never dying passion to work.
Q10- Please share your achievements and campaigns that you would like to share with our readers.
Well, the major achievement that hailed within 5 months of the launch of ES was on Valentine's Day. Most of the experiences that were listed on our website were sold out. Besides that, we also organized a Valentine's Day Event. It gave us a positive and successful outcome. Overall it was something great for us. Thanks a lot Saurabh for sharing your valubale experience with Digiperform.