Go big or go home, right? A big, risky marketing stunt can make or break your business, and it takes careful consideration before it's deployed.
The key is knowing your target audience well enough. The following marketing stunts were successful exactly for that reason.
Smaller companies can take advantage of various
online assessment software
and create online quizzes that'll help them get to know their audience.
Once that's achieved, they can learn from the biggest marketing stunts and reap the benefits of them.
Here are the 7 Marketing Stunts that can give you an idea to what to keep in mind or what's not while following your marketing strategy.
Twitter Roasts
If Wendy's is known for anything these days, it's for its
Twitter roasts of McDonald's
, sassy remarks, and witty comebacks.
Developing a brand identity and sticking to it is crucial today. It shows consistency, reliability, and it inspires loyalty among customers.
They continually manage to promote their content in a fun and lively way that resonates with their followers. This marketing stunt is unmatched in its originality.
We made a list we checked it twice, we've figured out what's fresh and what's ice. pic.twitter.com/Q5IQJlwlqD

— Wendy's (@Wendys) September 8, 2018
What we can learn from here is that brands must develop their unique personality and that they have to use the same voice on all their channels.
Dunk in the Dark
Another Twitter-based marketing stunt was developed by the loved Oreo some six years ago.
Although a lot of time has passed since then, the stunt is still remembered to this day because of its simplicity and timing.
Most people remember the Super Bowl blackout in 2013 when the power went out in the Superdome during the game.
In a matter of minutes, Oreo's marketing agency conceptualized and published a tweet saying "Power out? No Problem.", and attached a picture of a single Oreo on a dark background.
There were over
10,000 retweets within the first hour of posting
, and Oreo virtually "won the Superbowl" with this marketing stunt.
Power out? No problem. pic.twitter.com/dnQ7pOgC

— OREO Cookie (@Oreo) February 4, 2013
Another Example:
We can't get your #blackout, but we can get your stains out. #SuperBowl #TidePower pic.twitter.com/JpQBRvjf

— Tide (@tide) February 4, 2013
Other companies should take note and learn to be vigilant. Even the best marketing stunt might fail if its timing is off.
Always be on your toes, and always be ready to grasp the opportunity as soon as it arises.
SodaSoak
SodaStream's 2018 April Fool's Day campaign is one for the books and shows that a little bit of humor can go a long way.
They've created a prank infomercial-style ad to promote their fake new product SodaSoak, which makes sparkling water in the bathtub.
While the product isn't real, they've still incorporated the real features of their SodaStream, and the whimsy advertisement gained the company exposure that's worth millions.
Gaining exposure through humor is easier said than done. It's important to remember to still highlight your product while amusing your audiences.
IHOb?
IHOP's most famous marketing stunt is unquestionably their 2018's name-change.
They announced on Twitter that they'd be flipping their name to "IHOb", and they'd left everyone wondering for days what the "b" in their name stands for.
Eventually, they revealed that the "b" stands for "burgers", and their silly promotional marketing campaign seems to have worked wonders.
Their
Word of Mouth score rose from 19 to 30%
in the seven days after their announcement.
Building suspense and having your audience wait and stay tuned to gain more information will ensure they stay engaged and keep talking about you.
#2018 Wrapped
Spotify's marketing stunt gave them the opportunity to reap the benefits of some free advertising.
In 2018, for the second year in a row, Spotify gave the chance to their users to look back on their year in music.
The users could gain insight into the total minutes of music streamed, their most-played songs and artists, their favorite genres, and how many new artists they've discovered.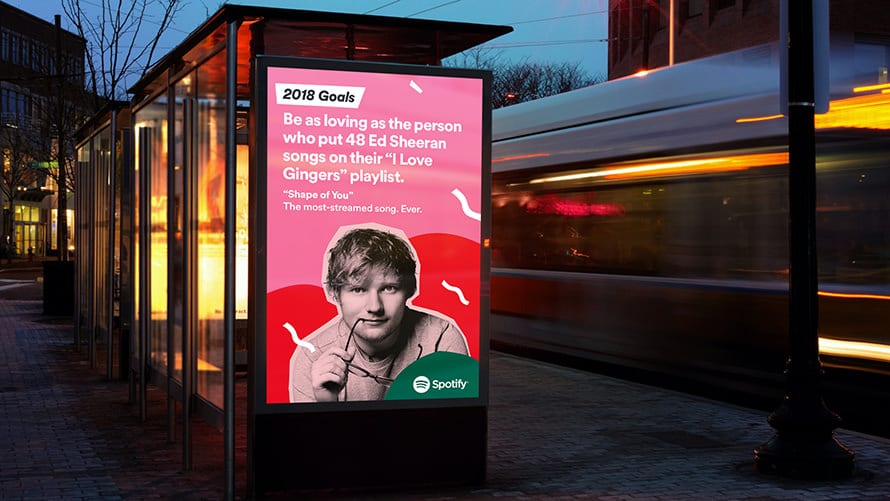 Today, when there's a lot of concern about online privacy and what data companies are gathering about us, it's a good idea to use the data to entertain the audience and let them learn more about themselves.
Know Your Lemons
The Worldwide Breast Cancer charity had reached millions of people through their "Know Your Lemons" campaign that's been shared over
32,000 times on Facebook
, and became quite a buzz on social media.
They cleverly got around the censoring rules by using lemons to depict certain symptoms of breast cancer.
Some humor in their campaign encouraged women to take online quizzes to check whether they're at risk of developing breast cancer.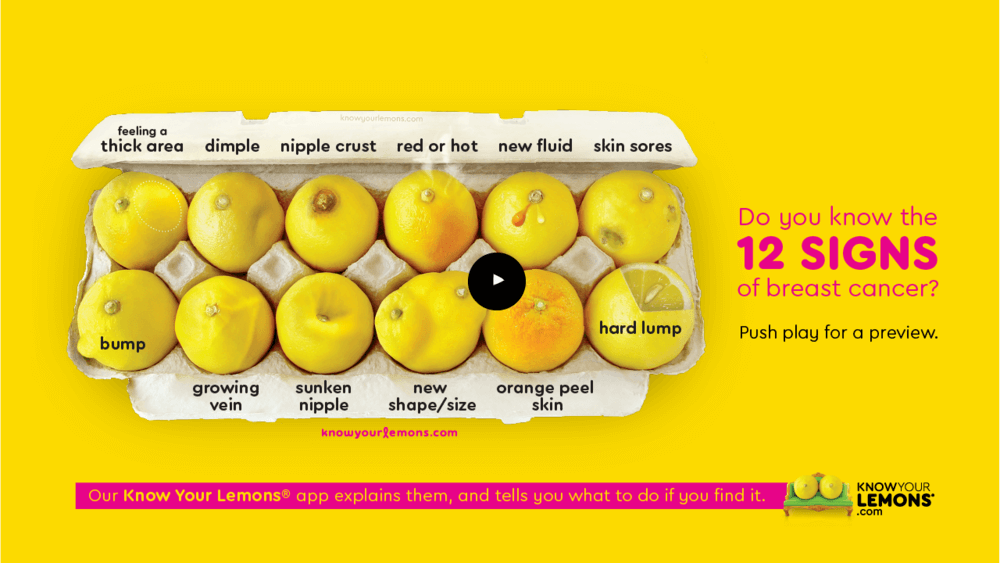 Creativity is key. For a marketing stunt to be successful, companies should think outside the box and find better ways to get attention.
The President Stole Your Land
It's usually not recommended for brands to take part in political debates. However, Patagonia created a marketing stunt in 2017 that gained so much attention that it
crashed their website
.
Since the company is known for their eco-friendly values and their support of Fair Trade, their call for the audience to take action against the President reducing the protected land in the Bear Ears Grand Staircase-Escalante National Monuments in Utah was well-received.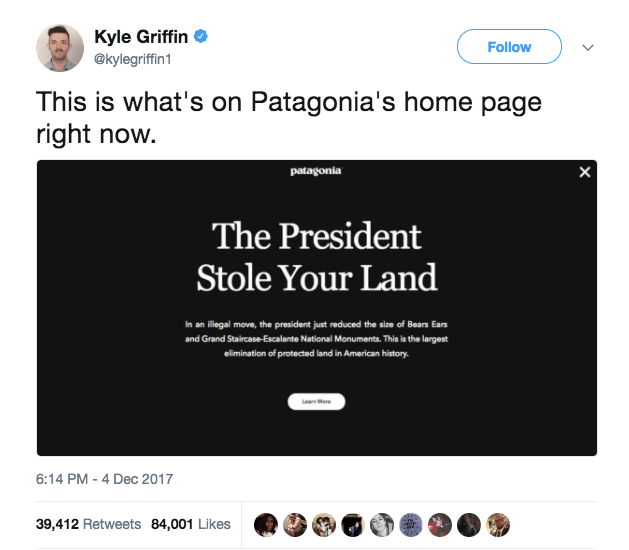 As long as your company is true to its values, taking a stance in political debates can prove to be extremely valuable.
Closing Remarks
Marketing stunts are risky business, but following these examples, companies can learn what works and what doesn't.
It's important to stay consistent. Companies can use online assessment software to ensure all those in charge of marketing are on the same page and are informed about all the details of the campaign.
These marketing stunts show that all companies should:
Show their unique personality loud and proud, just like Wendy's.

Follow Oreo's example and constantly be on their toes, grasping the opportunity once it arises.

Use humor to highlight their product's features, like in the case of SodaStream.

Build anticipation and encourage engagement, as IHOP did.

Like Spotify, they should use the data collected to amuse their audiences.

Think outside the box and stay creative, like in the case of the "Know Your Lemons" campaign.

And like Patagonia, loudly support the causes you believe in.
Author Bio:
Kamy Anderson is an ed-tech enthusiast with a passion for writing on emerging technologies in the areas of corporate training and education. He is an expert in learning management system & eLearning authoring tools – currently associated with ProProfs Training Maker.