When most people think of a freelancer, they picture a person with some kind of side hustle aimed at picking up a bit of extra cash. In reality, freelancing can be a full-time job and one that pays quite well.
Whenever you think to earn your living through digital marketing freelancing or
outsourcing your IT
various questions might have come into your mind; like,
How much can a digital marketing freelancer make money?
What is the potential to earn as a digital marketing freelancer?
How and where do you start?
How to become a digital marketing freelancer?
According to a freelancing platform,
UpWork who has rated as No.16 Employer of Millennials
, "Upwork has more than
16 million freelancers
and there are a lot of similar numbers from other players in the marketplace. On-demand jobs are filling needs for workers who want extra income, flexibility, and have underutilized skills and assets."
The demand for digital marketers continues to grow at such a clip that there are 60-65 million digital marketing jobs around the world than people with the necessary skills to fill them.
This is making room for digital marketing freelancers to take advantage of the situation and help companies that are willing to outsource the work and make money online.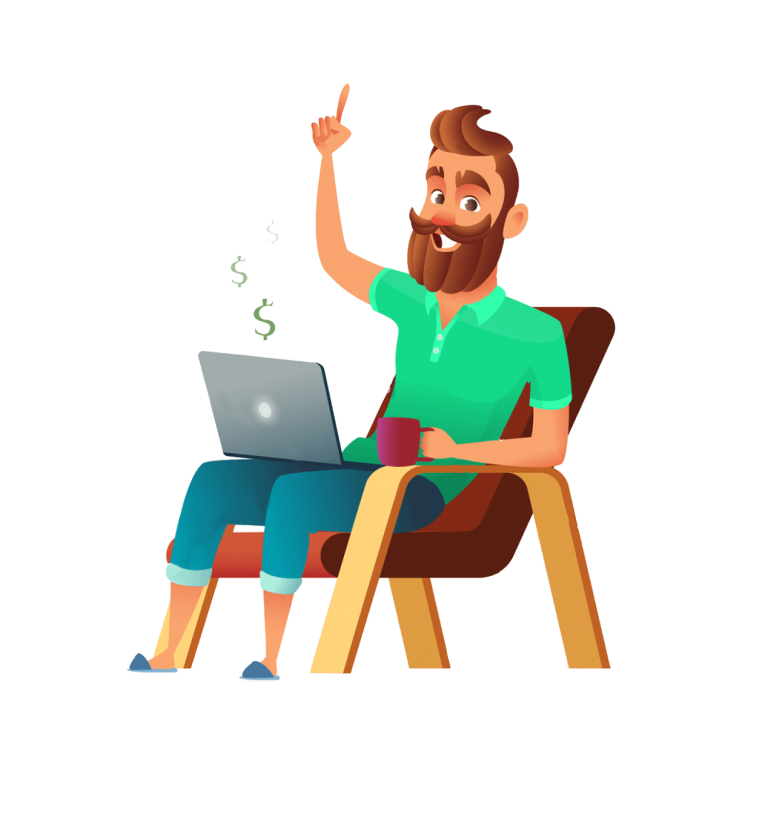 But
digital marketing freelancing
success probably won't happen overnight. It takes proper work and a plan.
If you're ready to get serious about breaking away from traditional employment, here is how you can set yourself up to earn more like a digital marketing freelancer.
1. Pick Your Area of Focus
If you want to be a successful freelancer, avoid the temptation to become a "Jack (or Jane) of All Trades."
As a beginner, you might be willing to take any work that pays, but it's better in the long run if you specialize or become an expert in a certain field.
Authorities, or experts, can charge more for their services so you won't spend your time chasing after every dime. Like, if you have a good hand at writing, you can offer your content services or you like creating advertising campaigns, you can offer your services as a Campaign Manager. 
Join will be all yours, just pick the area of your interest.
2. Clarify Your Service Offerings
Likewise, spend some time on the front end clarifying what services you're willing to offer.
How much are you going to charge as a beginner? Do you want to charge for an hourly or project basis? The question is going to come up, so have the answer prepared in advance.
If you are going to build websites, will they only be in WordPress or other platforms such as Drupal? Are you going to create sites from scratch? Modify existing themes and templates?
These choices will impact your branding as well as the prices you'll charge (more on that later).
A market survey based on top 100 Upwork freelancers
According to a
market survey
, the average web development cost is $31.64/hour and the highest is $160/hour. The gap is huge and you have to price yourself in the right range.
3. Continue to Build Your Skills
Few people begin a digital marketing freelancing career with all of the skills they need to be successful.
The key is knowing what you don't know and then beginning to filling in the gaps. Whether that is working with mobile apps, SEO, WordPress, or basic grammar and AP rules, start building your skills so that you can compete in the online marketplace.
Like, Continue to groom yourself is necessary to stay competitive with SEO course
There are plenty of resources that you can access online for both free and paid training. A few examples include:
4. Establish Yourself as A Brand.
One of the most important things you can do, and something many freelancers ignore to their detriment –
is to create a high-quality online presence.
This begins with putting together a
top-notch portfolio site
that highlights both your work and personality.
Using site builders like Weebly
is the quickest way to promote yourself online as a brand.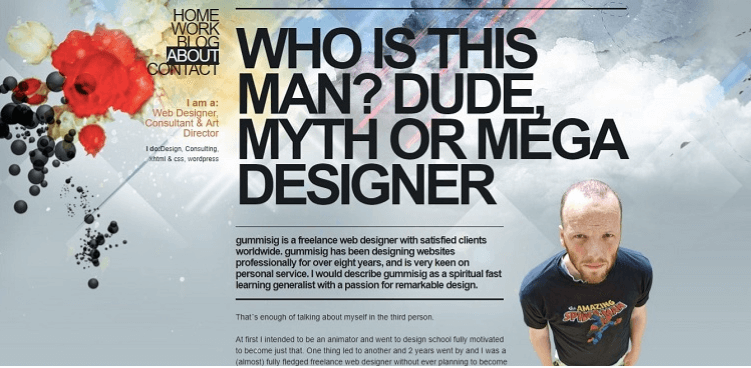 Example of a freelance web designer portfolio website
Your website should give visitors enough information to get a sense of who you are as well as highlight past relevant work. You should also have your contact information prominently posted and keep this website updated as you have more projects to post.
Your online presence also extends to social media since this is an excellent way to network and connect with potential clients.
Be sure to
join LinkedIn
but don't forget about the other social networks such as Twitter and any relevant freelance or industry groups on Facebook.
5. Define Your Target Market.
Before you decide that you're willing to take paying work from anyone and anywhere, give this some careful thought. The truth is that some clients and types of jobs are going to take more time than others, which will impact the amount you can earn.
When we spoke about defining your niche, this should also refer to what type of client you are willing to serve. Do you only want to work with startups, or do you prefer enterprise-sized companies? Do you want one-time jobs or long-term contracts?
Once you have this defined, you'll be quicker to relate to new firms that fall within your wheelhouse. It will be easy to let them know that you understand their pain points and give them evidence that you've helped other companies like theirs find solutions.
6. Keep Networking, Pitching, and Expanding.
You'll quickly learn the pain of losing a large client as a freelancer, so avoid placing all of your freelance eggs in just one or two baskets.
Continue to diversify by working with multiple clients all around the World. When you do this, the loss of one won't be nearly as painful.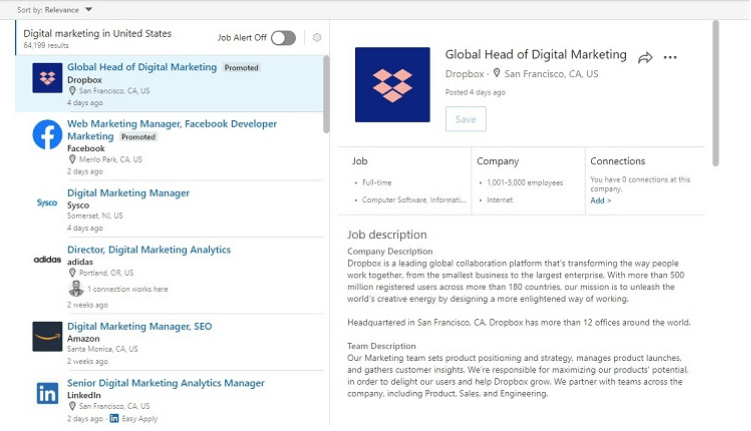 You can look for opportunity in the social platform like LinkedIn.
There are a ton of freelancing websites that you can sign up for and use to find clients. These include:
7. Last – Don't Sell Yourself Short.
As I stated earlier, the charges vary depends on your skills and customer base. So, it can be a challenge to figure out how much to charge when other freelancers don't publish their prices but don't underprice your services just to get business. 
You're offering a valuable service that is in high demand, so it's essential that you charge a fair price that will also allow you to pay your bills.
Before you set your prices, figure out what you need to earn at a minimum to sustain your freelancing business. Start there and know that you can always increase your rates as you add value to your services over time.
In addition to these, reach out directly to companies within your chosen niche as you work to expand your client base.
Conclusions
One of the many benefits of working as a digital marketing freelancer is that it gives you the flexibility and freedom to work from anywhere with an internet connection.
But, this job isn't for everyone. As long as you have the skills and discipline necessary to stay motivated, organized, and produce quality work, you could have a successful and lucrative career as a freelancer.