Snapchat is one of the trendy apps launched in 2011, especially famous among the young population to communicate and share their current moments using snaps more than written text. It's a photo messaging app that let users send images and videos that disappear after a set amount of time (24 hrs) for the audience or Snapchat users. Ideally, users can send snaps to multiple friends at once or add them to their Stories (Snaps), a feed of the images they have recently posted that can be watched by anyone who follows them. Anyone can also send private messages, and make voice and video calls.
Recently, in an ad commercial, Snapchat claimed itself as a New Kind of Camera sabotaging the existence of other photo messaging apps such as Instagram, Vero etc. Snapchat always has an awareness issue and with such a non-existence figurine especially not among above 25-years generation slot, Snapchat is running its first TV campaign during the Final Four on TBS -American basic cable and satellite television channel and Youtube. The "60-second spot – A New Kind of Camera," aims to explain Snap's mission to be a "camera" company and is more educational than it is entertaining. The ad was created internally and the full 60-second and a 30-second version running on TV in prime-time, cable and syndication slots for the next two months.

Snapchat is famous for running clever, usually regional, out-of-home ads and campaigns in the past, but this campaign marks one of the company's first earnest advertising efforts. It has launched a broader digital campaign, including digital versions of the ad and the website whatis.snapchat.com to educate consumers about the app.
Snapchat has also stated a few stats about the app to pitch the worth of the app to its customers like:
The average Snapchatter spends 30 minutes with the app.

more than 3.5 billion pieces of content are created every day.

the average user creates 20 pieces of content daily, per Snap's own data.

As of 2017, Snapchat had about 187 million daily active users.
The campaign comes at a critical time for Snapchat where CEO Evan Spiegel's focus for the past 18 months is in positioning Snapchat as a camera company, has begun manufacturing and selling video-recording Spectacles since Snapchat created the Snap Inc. corporate name.
During the conference in February, Spiegel said, "Snap really, very early on I think, began capitalizing on this idea that not only are cameras software but they are connected to each other."
This states that you can use the Snapchat camera for multiple purposes like for talking, learning about the world, storytelling, etc rather than just clicking pictures. With the evolution of cameras, Snapchat is definitely going to be the next generation Camera."
Unlike most social networking platforms, the app's messaging services are entirely mobile-based. if you are considering using Snapchat for your online marketing purpose, your smartphone can become a crucial marketing tool. As I have mentioned earlier that Snapchat is widely used among millennials, therefore, consider your target audience before committing to the platform.
Snapchat features that one should know:
Shoot 60 Second Snaps:
This is quite a common and well aware feature where Android and iOS users can record up to 60 seconds of Snapchat footage (snaps) with Multi-Snap. Previously the Snapchat limit was only 10 seconds moved to 60 seconds on demand.
The procedure is very simple, all you need to do is tap and hold the center-circular Record button, and keep holding it for up to 60 seconds. Snapchat will split the footage into 10-second segments, which you can edit individually, though your recording will play continuously when you send it to your friends or add it to your Story.

Draw with Emoji:
After taking a snap, you can draw your kind of emoji instead of old regular digital brushstrokes by tapping the pen icon. You can draw the same by hitting the symbol under the color palette.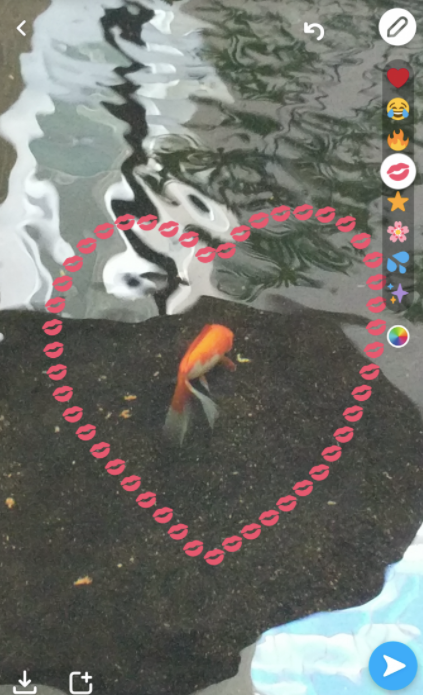 Create your own Geofilter:
You can create Geofilters for many occasions or happening places such as weddings, parties, birthdays, or even places that are special to you. For the same, you need to Go to Snapchat Settings, click On-Demand Geofilters, and choose when and where you would like to appear.

Use Multiple Filters:
Once you've applied a filter to your snap, tap and hold the screen with one finger and swipe with another to layer another filter on top of it.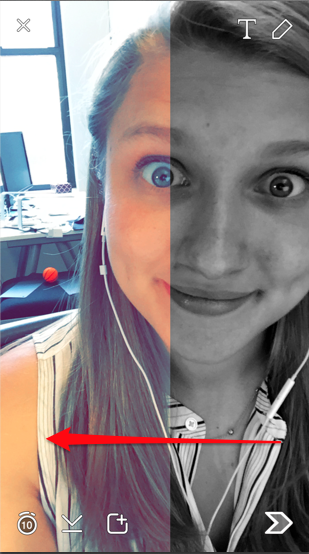 Save Date:
You can reduce the amount of data Snapchat munches through by enabling Travel Mode. Find it by swiping down from the main camera screen, going to Settings and scrolling down to Manage Preferences.
Snapcodes:
You can create your own Snapcode GIF as per your own choice by swiping down from the main camera screen, hitting the Snapchat icon and then the camera button.

Collect Trophies:
Trophies has always been a fun element added for user engagement. You can find out how many Snapchat trophies you've earned by tapping the trophy icon above your Snapcode. You can unlock more by trying out new things with the app.


Hide Things:
You can hide stories or snaps from anyone in particular or everyone by tapping and holding it, then selecting Hide Story.

SnapMap:
SnapMap caused a huge amount of controversy when it launched and stated it could add a big risk, with people afraid that the feature could expose anyone's privacy and location which is especially dangerous to children. You can access it by pinching the camera screen and hide from fellow Snapchat users by tapping the Settings icon and enabling Ghost Mode.

Share Music:
You can Shazam a song within Snapchat by tapping and holding the camera screen. Once it identifies it, you can share the song with your friends.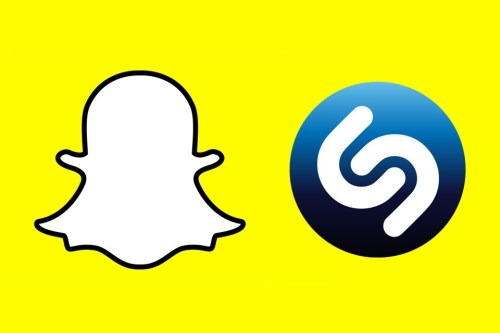 Many of these features must be new for some people. If yes, then my purpose is solved. I hope you like the article. Please do share in the comment section, how you feel – Snapchat is a New Camera for our generation or not?