Whenever we sum up for a day, we realize that we spent our wasted afternoon watching a silly cat or cute puppy dancing videos. For some they keep them checking the latest movie trailers in a row and share with their family or office mates.
All the credit goes to YouTube which has massive traffic and viewers with over 1,325,000,00 users using it where 300 hours of video is uploaded every minute of every day with 5 hours of video content every second.
The platform is so expansive that it can be accessed in 76 different languages, accounting for 95% of the world's population. This is huge. This is why YouTube has ranked the second largest search engine after Google.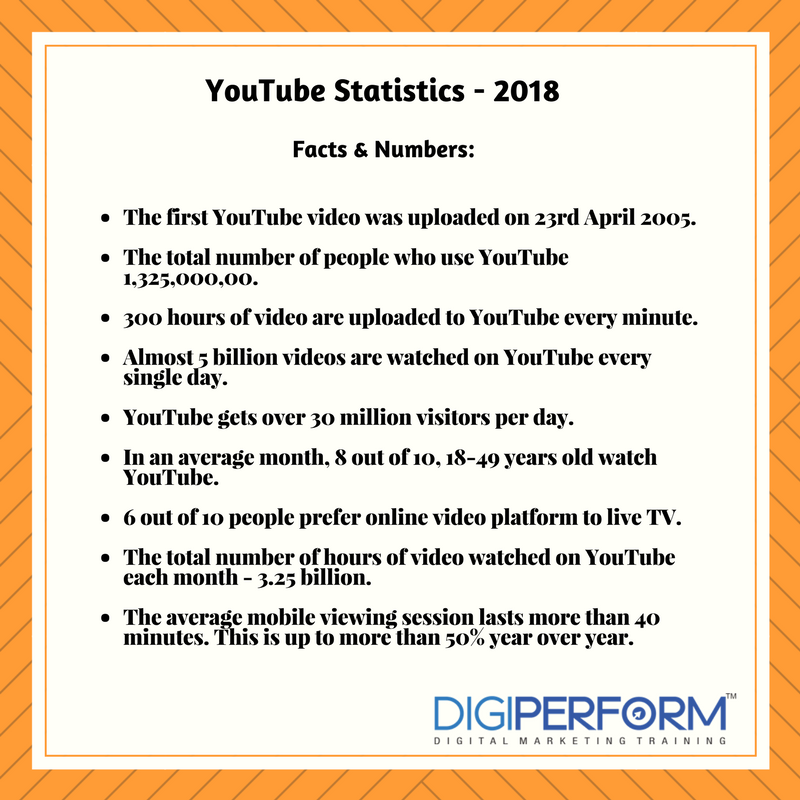 YouTube is a great source for funny, entertaining, and informative content, but it's also increasingly becoming an ultimate tool for branding. In fact, each marketer and businessman plans to add YouTube Marketing in their marketing strategy to beat the competition through brand-related videos such as product explainers, testimonials, interviews, funny videos, etc, as per the niche.
Not only marketers, bloggers, vloggers, and YouTubers are earning huge on this platform by staying connected with the world and sharing their talents. Some of them also buy YouTube subscribers, comments, and likes on a regular basis.
The video is the future where the web is going. Whether you are an offline or online business owner or marketer, YouTube Marketing has become an essential strategy if you want to take advantage of the web's massive shift toward video.
Though it's a wide concept, in this post, we will be sharing how YouTube is changing its monetization policies which are kept on shaking our YouTubers to work more and harder to pass the test.

Update:
Like, previously in April 2017, Youtube introduced a major change in the policy that YouTube won't put ads on videos of the YouTube channel if videos from channels have views less than 10k. This means that any new YouTuber who wants to enroll in YouTube Partner program will have to wait until his/her channel videos accrue 10,000 total views before they can start showing ads and collecting revenue.
This change no doubt made it harder for new, smaller channels to reach monetization, but it encouraged more creativity and real content. As per YouTube, its an important way of way of buying itself more time to see who's following the company's guidelines and disqualify immoral factors.
This was a bad news for aspiring YouTubers however; arguably it thought to be easier to get 10,000 like rather than 10,000 subscribers.
Today:


In Jan 2018, YouTube announced its new rule for the YouTube Partner Program with the changes effected from Feb 20. According to the guidelines, if a channel wants to stay eligible for YouTube Monetization Program, the channel must have at least 1,000 subscribers and 4,000 hours of watch time in the last 12 months.
Once the basic requirements are met, YouTube will evaluate the channel to ensure that it does not contain any inadmissible or spam content. After the evaluation, YouTube will pass the channel to allow to run ads. The decision of YouTube as lashed out the terror among YouTubers and led the platform to continue the battle for brand safety issues.
Think about it:

With this update, many video makers and marketers are struggling to establish their presence on YouTube. But with the right strategy and complete understanding, anyone can have the desired number of views with potential followers.
Also, I understand it's hard to knock a popular YouTube video out of number one spot. But with right online marketing techniques, any video can get your listed and ranked in Google and bring your website more visitors.
How to survive YouTube's new rule?
Getting 1,000 subscribers and 4,000 hours of watch time doesn't mean you can automatically monetize your channel. Your content must be reviewed by YouTube to make sure it meets the platforms policies before you can be approved to make money on the platform.
We think this is a great move by YouTube for two reasons:
First, it encourages creators to consistently upload great content. You can't get to 4000 hours watch time without consistently uploading content.

Second, it will discourage people from putting bad stuff on the platform. This will in return give them lifelong loyal subscribers.
Here are some easy ways you should know if you want to survive this rule:
Good Quality and Consistent Content
YouTube is all about it's the content and videos. Videos actually speak more than a million words and that's what you want for a solid content. Adding a YouTube channel to your website to fill your quality videos it will make people go back as often as they can to get information.
For same you need to plan your YouTube content calendar. This is the first step to success if you want to be consistent on YouTube. Note your ideas and thoughts on a piece of paper or make a note on phone.
Schedule your content for videos and try to plan few days prior to your publication date. Decide and note on which date you want to upload your particular content and act according to that. Also, don't forget to Include Subtitles. YouTube is a universal platform which is viewed by the people around the world. One should also include subtitles below the video to make your video more friendly and approachable.
This will result in:
More Traffic
Logically speaking, as more people go back to your website for the videos or even to your YouTube channel, traffic will also increase. People might look for the videos on YouTube at first but as they find your videos useful, they will eventually follow the link to your website and that can drive more traffic. The secret is patience.
More Connections
This is where having your own YouTube channel gets more interesting. The connectivity factor on YouTube makes it a reliable social media platform. Unlike random posts and tweets, videos can easily relate to the viewers. They get to be familiar with what the videos are intended for and at times these viewers get hooked on it.
That's the reason why it's necessary to make clear, high-quality videos. Videos that don't just promote or entertain but videos that really connects to its viewers.
More Revenue Opportunities
If you know how to manage your YouTube channels, you can actually earn more revenues. You see; videos that are being watched more often can be used as an advertising tool and YouTube actually pays the subscribers that get a lot of hits on their videos.
How to get money from YouTube might fall on a different topic but at this point, we just want to stress out the importance of creating high quality and interesting videos.
YouTube isn't just a video sharing website, it's already a form of media and it has already changed the lives of the people who used this as leverage for success. With a little hard work and dedication – you can reach it too!