Digital Marketing is not a new term for marketers as well as businessmen who want to excel all the boundaries of competition in the market. As per Google, 80% of people are reluctantly using internet for their searches, shopping and...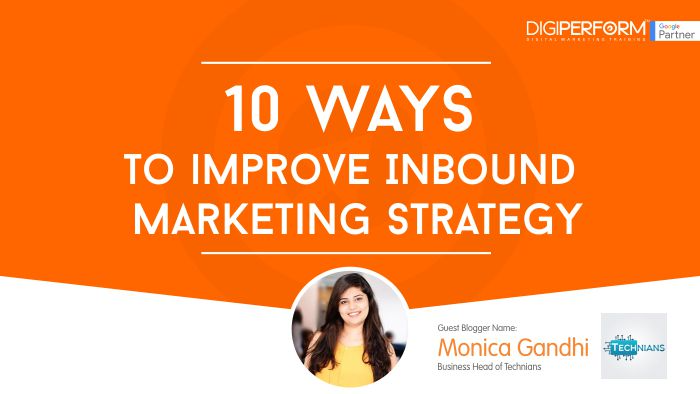 Monica Gandhi, Business Head at Technians, is a natural "Trusted Advisor" who helps companies to meet their sales and marketing targets. In this post, she has shared the 10 ways to improve Inbound Marketing Strategy. Unlike outbound marketing, inbound focuses on...
Digital Marketing is the basic element that helps your business grow as per the trend. From building a website to strategizing marketing campaigns, there are many powerful digital marketing ways that can help your business to connect with all kind...
The marketing has turned into a glamorous field rather than slaying over the old traditional one. Where ever you see, you will find attractive ways of marketing to grab the attention of the audiences' as well online visitors. No wonder...