Digital Marketing is the basic element that helps your business grow as per the trend. From building a website to strategizing marketing campaigns, there are many powerful digital marketing ways that can help your business to connect with all kind of audiences or customers, generate leads and sell products or services more efficiently. No matter what business you have, whether it's car repair shop, bakery shop, jewelry business, clothing company, automobile company etc, any business can thrive with the help digital marketing strategies.
If you are running a business; small or large, it is very important to consider various factors during every step you take. You have to choose a right strategy in order to promote your business ideas, generate brand awareness and increase your bottom line. Digital marketing allows you to promote your business through one or various forms of electronic media with the latest technologies. It helps to examine each aspect of your present marketing strategies effectively.
Basic tactics that you need to incorporate in your marketing plans:
Social Media Marketing:
Social Media is one of the major reasons that helps businesses to gain valuable customers for the long run. It is one of the most powerful platforms that help millions to connect with each other at the same time and share their opinions. The social media platforms such as Facebook, Twitter, LinkedIn & Instagram are widely used by internet users as well companies to promote the products and services worldwide. A wide array of social media technologies and applications are available in the market that any small or large business can incorporate in their marketing plans to gain desired results. For example, many companies create hashtag campaigns on Twitter for their product launch or share information to attract millions of users through social media.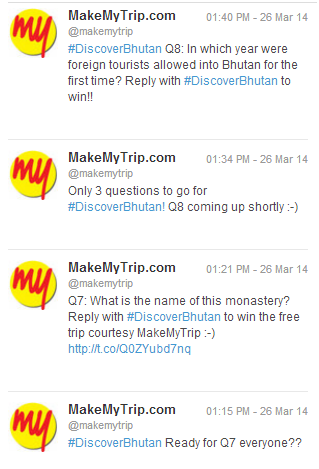 Email Marketing:
It is one of the oldest yet powerful tools in Digital Marketing tactics which generates relevant results. Generally, email marketing creates brand authority in the market and create an impression of trust among customers just because of its written authentication. Through this medium, customers are informed about the latest products or discoveries of the company. It helps to give a business approach by engaging the users through emails.
Search Engine Optimization:
It is the process of making a web page more visible in a search engine (like Google, Yahoo, Bing etc). A successful SEO campaign can make a business extremely successful in the long run. There are several innate processes, like content marketing, and backlinking, in SEO that requires expert attention to make SEO target oriented, and successful. In simple words, it is one of the important ways to appear top in the search engine keyword searches.  
Paid Marketing:
One of the best ways to get an acknowledgment by customers is to go with paid plans i.e. PPC Advertising which is commonly known as Pay-Per-Click Advertising. It is the appreciated way of advertising on a search engine or its sponsored websites, which helps in the higher visibility of the advertised brands. Apart from this, the social media also offers paid services to advertise such as Facebook Advertising, LinkedIn Advertising etc which allows you to target users in a particular age range or who have shown interest in a specific niche, such as auto parts or women's clothing.
Conclusion:
Digital marketing can help your business in many ways. This list below is some advantages of digital marketing:
Increases sales and fascinate new viewers

Diversify your marketing channels to increase your business impact

Produce more profits for your business and help your bottom line

Digital marketing campaigns can have a huge on your brand awareness

Successful digital marketing campaigns that have gone viral would cost significantly more through other forms of advertising such as TV, radio, magazines, etc.

The world has become more connected digitally today than ever before and it's not going to slow down