It's been just little over 2 months, since we launched Our First Free Digital Marketing Foundation Course and the Kind of response we have received from the participants is really unbelievable.
Till date we already have over 400 people registered for our program from 20+ cities across India & Abroad. We really want to thank you all for giving us and our content so much of love. We never expected such a cross platform appreciation where people have appreciated our course on every digital medium we are present on :
On Emails:


Some Amazing Responses 😀
On Linkedin:
On Twitter:
On Facebook: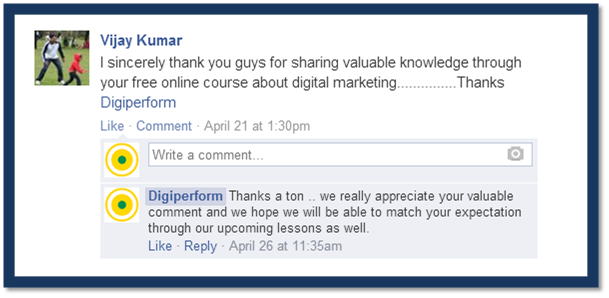 Again, A big thanks to all of you for showing such support.
Team
Digiperform