In this world of digitization, every organization is looking forward to building an online presence to reach on the top of the business world. Nowadays, around
3.48 billion people
use social media to stay updated. By evaluating the interest of people, some of the marketers use the content marketing approach to grab the visitor's attention, while others prefer uploading short, exciting and informative videos on their sites to escalate their business productivity.
What do you think? Which is the best approach to boost online visibility and improve your digital marketing strategy? If you are with animated videos, then you are on the right path.
Around
88% of people
spend more time on websites which include videos. Yes, it cannot be denied that Animated videos play an essential role to enhance digital marketing campaigns. 
If you just landed into the business world and still wondering whether to use Animated videos to craft your marketing idea or not, then need not fret! You are at the right place.
Scrolling down and reading this article, you will get to know various reasons why you should prefer animated videos to improve your overall marketing campaign.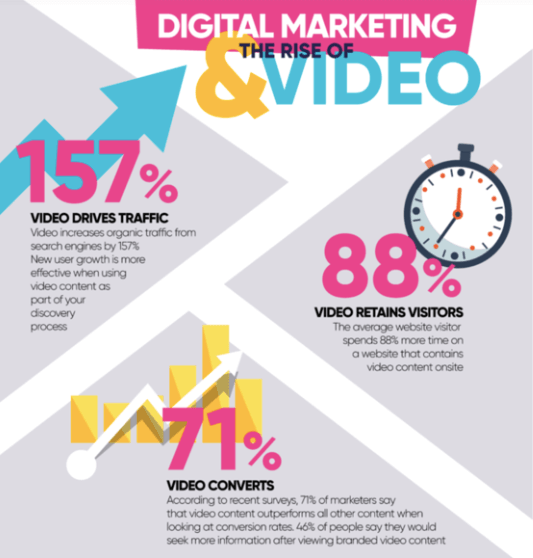 Source: ydraw
Let's get started…
Reason-1: Improves the Conversion Rate
Animated Videos is one of the best ways to improve the conversion and sales rate. If you add an animated video on the landing page of your site, then you will see around
80% inclination
in the conversion rate. 
Also, if you are into the business world, then you might be aware that making visitors buy your product is the most challenging task. It is evaluated that 64% to 85% of people viewing a product video will purchase the item.
Video Statistics says that by posting engaging videos over the site, you will get more chances to catch their eye in a short span of time. So, escalate your sales and conversion rate by posting impressive videos.
Always remember, more are the number of clicks, more will be your business productivity. So, make sure you have clear CTA (Call-To-Action) in your site to attract, engage, and delight more visitors and showcase how your business works.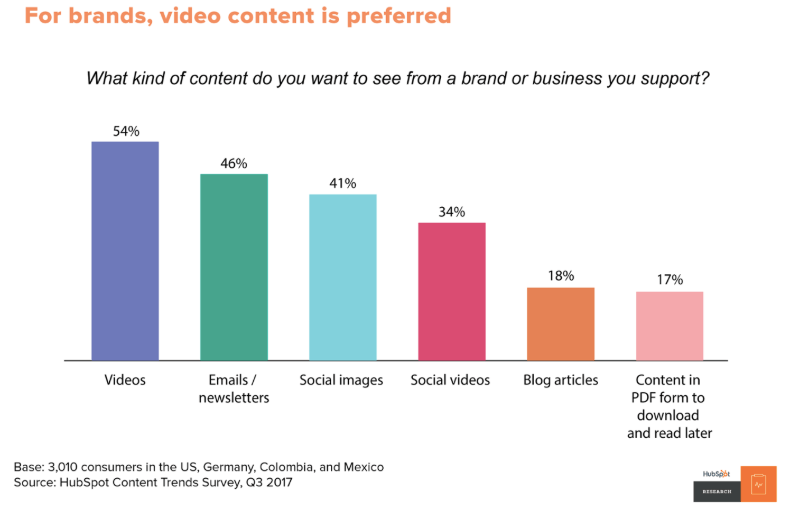 Source: HubSpot
Reason- 2: Build customer's Trust
Building customer's trust over the internet is one of the most challenging tasks. If you are also facing challenges in establishing trust, then don't worry!
Animated videos will help you in building your customer's trust. It is found that around
57% of the customers
get more confidence while watching impressive videos instead of reading blogs. Always remember, the higher the interactivity, the more you get successful in building trust. 
Therefore, your primary objective should be to provide interesting and useful information by uploading videos. Once you are successful in establishing a visitor's trust, you will see a vast improvement in your revenue.
So, what are you waiting for? Start making impressive explainer videos by using
explainer video software
.
This software will help you to create engaging videos in less time and without putting efforts.
Reason- 3: Increase Brand Awareness 
Source: 17production
In the present era, almost all companies are involved in making videos to generate more revenue and build a better brand identity. This is because they know that adding more compelling videos on their business site will lead to a better and increased brand identity.
The analysis states that on average,
one-third of the online activity
of an individual is spent on watching videos. 
So, why not grab the opportunity and improve your brand awareness by uploading impressive videos over social sites. If you are wondering about your budget, then let me tell you that it is one of the easiest and economic approaches to improve your marketing strategy. Moreover, it will build a reputed position in this competitive world. 
Reason- 4: Boost Search Engine Optimization
Wait a minute and think, what is the primary objective of marketers?
Yes! Marketers perform various activities and implement new strategies to improve their position in google ranking.
If I am not wrong, you might be one of them. Correct? If yes, then you might be looking for an appropriate way to boost search engine optimization. Start using animated videos to build an online presence. 
Animated videos will not only help you in creating brand awareness but also increase the number of organic traffic over your site. It results that around
62% of organizations
, using the video marketing approach, have seen numerous growth in organic traffic. 
So, make sure you add videos over social sites like youtube. Because higher is the number of videos on your websites, more is the probability of getting on the first page of google. If you use videos as your marketing approach, then you will see a
53X higher likelihood of a front-page Google result. 
What are you waiting for? Get in the top list of the google search by adding optimized and effective animated videos on your website. 
Reason- 5: Great Psychological Impact 
You need to understand the fact that by uploading animated videos over different social platforms like Facebook, Youtube, LinkedIn, etc. you can build an emotional bond with the visitors besides showing your creativity. 
In the videos, we can easily express the stories which last much longer in the mind of individuals. As per the analysis, only 5% of the people remember stats, whereas
63% of the masses
recollect stories more easily as they can relate it with themselves.
So, if you want to improve your social marketing campaign, try to choose the strategy which leaves a psychological impact on your customers like ANIMATED VIDEOS. 
A Hot Tip:
Always remember, not to overthink the entire process while making animated videos. You just need to create a story and express it by using good infographics and sound.
To achieve this goal, you should prioritize your customers and their needs. If you get an idea about their desires, you will be able to create powerful videos that include impressive stories and leaves a great psychological impact on customers.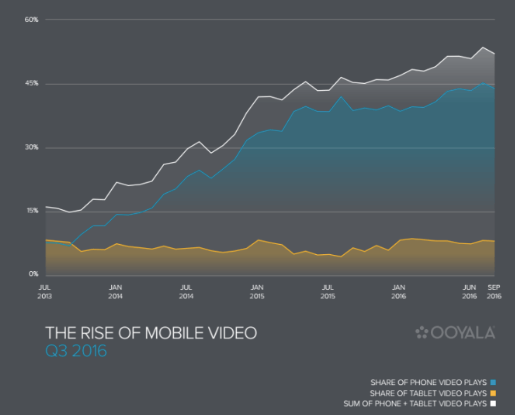 Source: dreamgrow
Around
90% of individuals
watch videos on their mobile devices rather than opening their laptops and computers. Also, the videos are easy to share over social sites like Facebook. So, the best way to capture mobile audiences is to upload short and informative videos over social media sites. 
If an individual stays more on the videos, it will not only increase the number of shares but also reduces the bounce rate of your site. I think it is good for your business. Once you reach your prospects, you can easily generate more leads for your business without digging deep into your pockets.  
Wrapping Up…. 
There is no denying the fact that the videos are becoming an effective and affordable online marketing approach and are commonly used by marketers to grab the visitor's attention, increase revenue, promote the brand of their site, etc.
The reasons to use animated videos in digital marketing are innumerable. To make the perfect decision, you need to focus on your business desires and the best way to achieve your goals. Once you know your target audience, you can easily strategize your marketing approach. 
Hopefully, from the above-discussed points, you might get an idea of how explainer videos help in
branding your agency with digital marketing. 
(Also Read: How to create an effective script for your business explainer video?)
So, don't just realize its impact. Try to implement the same in your work as it will allow you to monitor your marketing campaign performance and build an online audience without facing any hassle.
Still, if you have any queries regarding how animations help in escalating your business growth, then feel free to contact us. You can also share your views regarding the same in the comment section below. 
Enjoy making animated explainer videos!! Happy Marketing !!!
Author's Bio:
Chehak Wadhwa is a Creative Head at Webdew and has an intensive 10+ Years of Experience in Designing & Animation. She has produced 500+ Videos with her team including some of the well-known brands in the market like UBER, Microsoft, T-Mobile, Calendar, etc.