As usual, we have been going around new marketing updates on the web where we read Instagram has released their astounding achievements in one of the posts stating there are more than 800 million Instagrammers and 400 million+ active users; as reported in April 2017.
It feels just like that when Instagram been just a new social media application introduced a few years ago; as a juvenile sister of Facebook where individuals would post filter pictures of their favorite cuisines.
Currently, marketers have embraced Instagram as one of their fundamental marketing strategies and generating business out of it. Today, Instagram has more than 1 million promoters and 8 million business profiles!    
As Instagram is already ruling the hearts of young generation; therefore, in this post, I would concentrate on Instagram advertising methodologies and strategies, and the highlights you should execute.
But first, let's start with the most important "factors" to execute the right Instagram marketing strategies:
Know your Audience
One of the most important tasks in a marketer's job is to know their company's audience.
How do you know to whom you are selling your product? Or your idea?
Instagram business profiles have access to powerful Instagram analytics that you can use to help you learn more about who your audience is, and what type of content they like, which will help you create more engaging content!
Also, business profiles get access to more Instagram features, which can not only help you with engagement (like adding links to Instagram Stories) but also help you with the algorithm.
Quick Notes for Instagram Business Profile:
Here are some of the additional features you'll get only with an Instagram business profile:
Adding links to Instagram Stories: Instagram Accounts with more than 10k+ followers who can engage their audience and drive traffic by adding "swipe up" links to stories.
Shopping on Instagram: You can also tag specific products in your organic Instagram posts to attract your audience.
Scheduling Instagram posts: You can save time by scheduling posts that automatically publish to Instagram under the business profile.
Boosted Posts and Instagram Ads: You can have more likes and comments by only boosting your Instagram post to your niche (audience), or run ads to get followers or sell your products.
Instagram Insights: With a business profile, you can get detailed analytics about how your followers are engaging with your account.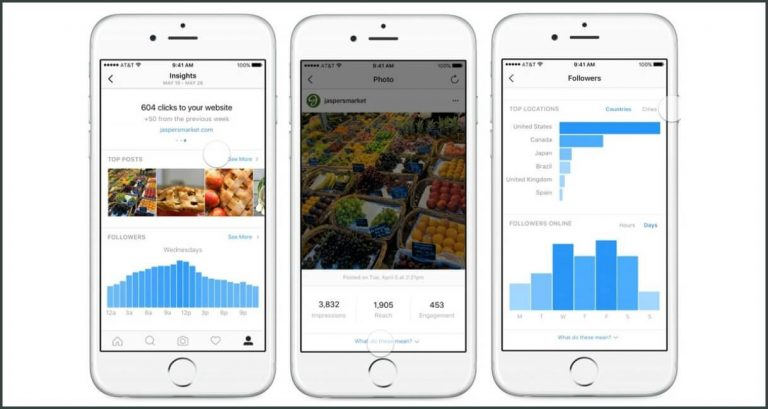 Lets read out more what are the various Instagram features that you can utilize for your marketing:
You can 
put up to 30 hashtags and a location
 to your Instagram post. Majorly you can use two types of hashtags in your Instagram campaigns – branded or community. The Branded ones are use to make to connect with the people who previously know about your organizations and are looking to find out more about it.
While Community hashtags are usually used or created by Instagrammers to follow a topic or interest. Here
This Instagram post shows how MTV uses hashtags.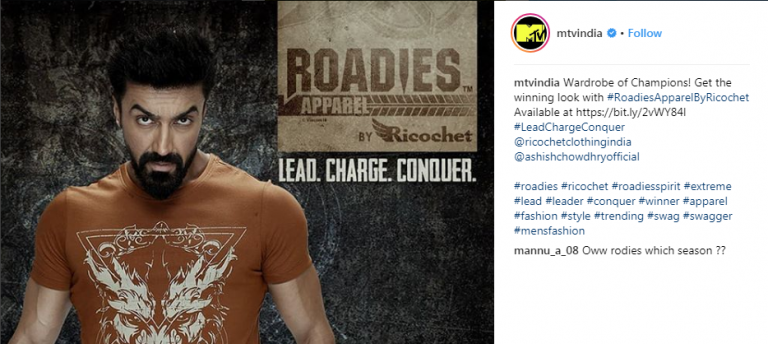 Observe the hashtags MTV uses as the branded ones:
#Roadies
#RoadiesApparelByRicochet.
And besides the branded hashtags, here are the community ones: 
#fashion  #style  #trending  #swag  #swagger #mensfashion
2# Instagram Stories Advertisements
In the wake of launching the Instagram Stories, the application likewise enables advertisers to create Instagram Stories Ads, a 15-second advertisement with recordings or photographs that keep running between the stories your followers can watch them every day.
As indicated by Facebook, this sort of promotion is the main configuration that is allowing full-screen 9:16 on the Instagram stage. Organizations that have officially utilized these advertisements as of have now observed an increase in their income.
For the present, Instagram Stories advertisements are an extraordinary method to develop your brand awareness, yet Instagram said that later on there will be different targets like website clicks, web conversions, mobile app installs, and other options.
Here are a couple of things you have to know before you dispatch your first Instagram Ad Stories:
Instagram Ad Stories Images highlights:
You can transfer up to 6 pictures – yet they won't seem like a merry go round promotion

Estimate: 1080 x 1920 pixels (Ratio viewpoint: 9:16)

They are skippable promotions

To amplify promotion conveyance, you can utilize pictures that contain almost no overlay content

Instagram Ad Stories Videos highlights:

Transfer design: MOV, MP4 or .GIF File (record measure: 2.3 GB max)

Length: max. 15 seconds

No independent content, for example, titles, depiction, messages, and different subtitles

Determination: 720-pixel quality
Also Read: New update – 2018
New Instagram Feature 2018: FOCUS Portrait Mode For INSTAGRAM STORIES
3# Multiple photos and Videos
Another element that we personally like and see the value in is the multiple photographs and recordings one. You can transfer up to 10 photographs and recordings in a single post.
Important: You should connect with Influencers/Famous personalities on Instagram.
Another way to showcase your business or brand on Instagram through pictures and stories is by getting in touch with influencers/famous personalities and working with them to help you promote your product and define a creative campaign to match both their style and yours.
For example, last year one of the Mumbai based growing startup – The Souled Store collaborated with famous stand-up comedians – Kenny Sebastian, Zakhir Khan, AIB, etc to promote their gig based t-shirts and other products. Collaborating with famous personalities really help your product to get desired attention.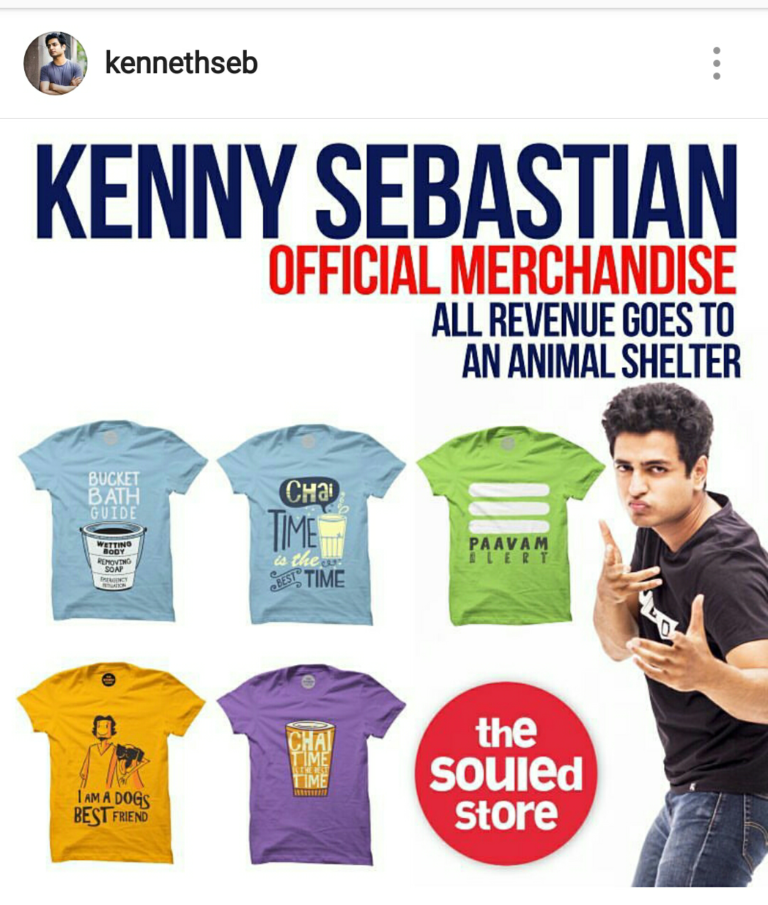 But be very careful when it comes to influencers: they should match your audience's profile if you want to be credible when it comes to what you are selling.
4# Taggable items
Following other systems' patterns, a year ago Instagram discharged another component that enables publishers to label items in the photographs they present and on redirecting the client to the site they can have the specific item they are looking for.
This way, Instagram is influencing a stage forward to urge brands to use the application for displaying items and let the clients find what they like in an all the more simple and fun way.
In case you're utilizing influencer advertising, you can ask the influencers you work with to label your items in their photographs and on the off chance that one of their devotees like a particular item, they can without much of a stretch achieve your site.
Conclusion
These are a couple of cases on the most proficient method to utilize the most recent Instagram includes in your advertising methodology. 
As a whole, we realize that every business has its own particular special group of onlookers and both the reason and the system ought to be adjusted to it. In this manner, we suggest that you experience your business profile and the reason for your technique for Instagram promoting first.
Know your objective – then begin testing the stage and make the best out of it.