Since 10 years, there has been a tremendous evolution in the era of marketing due to exceptional
growth in Digital Marketing
and no wonder
if one is not on the same path, you'll be left behind
. The scope of the internet is vast and it has brought a significant change in many industries. As the world has inclined more to digitally, marketers have no choice left just to follow the trend and make digitally available campaigns.
Digital Marketing
is a set of tools that help to promote products or services online through digital mediums.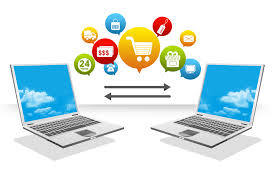 The technology has changed the way of marketing. Earlier it has been the traditional way like banners, pamphlets, TV, and radio which used be very costly and time was taken. Though traditional way is still in, however, marketers now don't believe in comprising just with billboards and brochures, marketing has transformed as people spend most of the time on mobiles, tablets, and laptops. The dependency on technology has completely altered the playing in the field so companies have to tailor their style and strategies to reach and target the audiences. It has led to rise in the new way of marketing which is easy, accessible, and cost effective and result oriented in its own way. In this post, I would share how
Digital Marketing
has shifted the path of marketing and how it has changed the marketing channels.
Customer Service never Sleep: Customer care had no importance before the digital age. For any assistance, they were required to deliver door to door service to manage the customer issues. It used to take much time and effort to be available everywhere. However, with the invention of digital technology, it has become so convenient to stay in touch with the customer and provide 24X7 customer service as per the need which has helped to increase the customer satisfaction.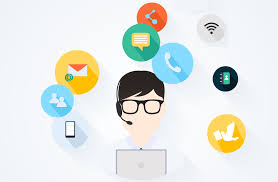 As most of the time customers are quite available on mobiles, social media has become the easy out way to provide all time assistance in best possible way and makes it an unstoppable and sleepless way for companies. People expect you to address the need of their issue every time and digital marketing helps to stay on same in the same league.
RIP Traditional Marketing: No wonder, traditional marketing is dead. No one is interested and has time to hold pamphlets or watch banners on the road. Customers are more interested in the easy way that they can get through their mobiles or tablets. Though we still consider TV and radio, however, they have fallen a lot. It just because people are moving to online more. Nowadays, even people are more interested in watching TV shows and cricket over mobiles online rather than TV as mobiles and laptops can be accessible from anywhere.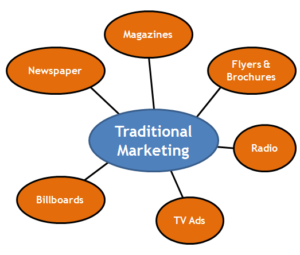 Change in Communication: The way of communication has changed because of digital marketing age. Audience prefers digital channels more than any other way of the medium. Due to this, it's easier to reach the target audience. Marketers are more focusing on social media platforms to stay in connected with their audience and create a loyal brand value for them.
Cost Effective: Yeah, digital marketing is cheaper than our old traditional marketing. Advertising takes a lot money wise and only the companies having a big budget can afford it. But advertising is so necessary to reach more people if a company wants to achieve the success they wish for. As small business or startups can't afford the bulk investment, Digital Marketing act as a savior for them as its tools and way of performance is quite cheaper than any other channels. You can use social media platform and digital marketing tools that provide initial stages totally free and can be taken as the easiest way to excel in the business performance.
The Digital Marketing has changed everything about the way the companies and market think & act. It has revolutionized the reach of small businesses while demanding more from already established business. While customers are enjoying the services of this trend, it has also created career opportunities for many as the market need digital marketing professionals to overcome the gap between the market trends and success.