The role of accessibility is really important when it comes to websites. If a website is accessible, then the widest possible audience can use it with ease.
Well, there are many other benefits can be derived with the help of an accessible website. First of all, it's important to pay attention to while designing the website.
You should add accessible content and the colors that can make your website accessible.
Also, there are many other tips that should be used to increase the accessibility of a website.
You also have an option to hire experts who will make
improvements to your site
to make it accessible to all types of people.
They will work the web design elements to set up an accessible website for your business. In this way, you can easily rank on the top pages of the search engine and get some additional benefits to survive online.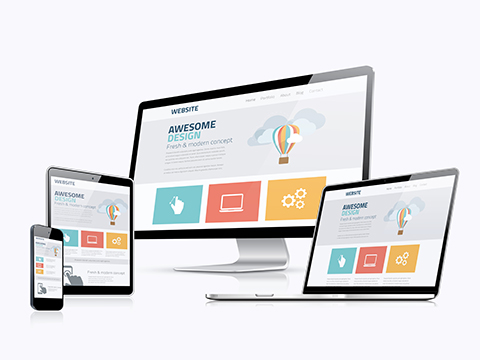 What should you do?
To make a website accessible, you should follow some steps carefully.
You can't make a website accessible in a few minutes. There are many things that you should do to get the best possible outcome.
Some crucial things that you should do are listed below.
1) You should always pay attention while developing the website. Make sure; your website is supporting the assistive technology. Also, you have a mobile-friendly website. It is an important thing that will directly make a good impact on the accessibility of a website.
2) You should always create the content after keeping accessibility in mind. You can also use the content management system, but it should support accessibility. With the help of this, you can easily upload new content or edit it easily.
3) You should also do a website audit for your website on a regular basis. In this way, you can identify the accessibility issues on your website. After this, you should try to fix these issues as soon as possible.
4) You should focus properly on the web designing process. It is really important for making the website accessible. After this, you should also consider some important tips while developing the website.
Note: Follow all the above-mentioned tips in order to achieve the accessibility for your website. If you are considering all these tips, then you can make your task easier. You don't need to make a lot of efforts to enhance the accessibility of your website.  
Website Accessibility can raise the productivity of Website
The majority of the web indexes are just ready to process content and the manner in which it is organized. In the event that a site pursues the open rules and, for instance, gives elective content for pictures or visual content and sound and the content is checked appropriately. It will be bound to be recorded positively via web crawlers.
Actually, an open site can be classified "content" or "substance situated" and it means to create quality and all around the organized substance. This viewpoint is exceptionally important to web indexes.
Provide More Flexible Website.
Actualizing Web availability arrangements frequently result in improved specialized execution under a few components. Probably the most significant are:
Diminishes site improvement and upkeep time;

Diminishes transmission capacity use and server load;

Empowers Content on Different Configurations, for example, cell phones, screen perusers, distinctive working frameworks, and programs;

'Future sealed', that implies being set up for executing future advancements;

Cross-program similarity.
How it beneficial for Users?
Giving content options in contrast to visual substance
– benefits any individual who doesn't have quick access to illustrations. While this gathering incorporates individuals with visual deficiency, it additionally incorporates those located PC clients who surf the web utilizing content-based programs, for example, Lynx.
Staying away from utilization of shading
– to pass on basic data guarantees that the data is available to the individuals who can't dependably segregate between hues. This gathering incorporates individuals with visual deficiency and partial blindness, yet it likewise incorporates individuals utilizing monochrome screens and handheld PCs with green screens.
Abstaining from glimmering movements is vital
-in light of the fact that activities that streak at frequencies somewhere in the range of 2 and 55 hertz can trigger seizures in people who are powerless. Glimmering activities, notwithstanding, moreover will in general irritate or occupy clients without seizure issue.
Giving a reasonable, basic structure

,
-including a reliable and instinctive navigational component, benefits an assortment of clients with handicaps, however, the consequence of doing as such is where clients can without much of a stretch and proficiently discover the data they're searching for. Unmistakably, this is an advantage to all clients.
Individuals get to the web utilizing a developing assortment of innovations

,
-altered with a developing assortment of potential inclinations and arrangements. Individuals with inabilities are incorporated into this blend, yet individuals without incapacities are incorporated also.
Let's know more
Whenever substance and administrations offered by the site of an organization or association are wanted to be open they will be accessible to a more extensive scope of clients.
Not exclusively to clients with inabilities, yet additionally to numerous different clients with extraordinary necessities or who are utilizing uncommon equipment or programming.
Some precedent could be the older who may have to locate issues, or clients utilizing old machines or old innovation or individuals utilizing cell phones.
Having an available site implies allowing the chance to those individuals to get to the substance or the administrations offered, in this manner, it implies likewise expanding the number of potential clients and crowd.
The importance of web accessibility shouldn't be ignored. You should also understand the right meaning of website accessibility before getting started.
Well, it means the websites and apps that are designed in a manner so that people with disability can use them. You may have noticed that most of the people are using different techniques and strategies for making the websites accessible.
In order to get help from professionals, you can either visit
siteimprove.com
or other online websites. The professionals are well experienced so they can easily make improvements to your websites. In this way, you can attract more visitors to your website effortlessly.