Brisbane, June 3rd, 2019 
GoodNoon is a Public Relations and Publicity agency that has built an excellent reputation among startups because of its "breakthrough and value proposition." In this regard, its clients seem to agree that while the company has a team of young professionals with a fresh vision of the market.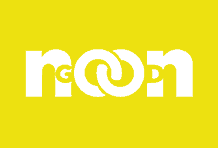 Although it can be interpreted as the coming of a "guru" of digital marketing or the rise of a leader; when analyzing the figure of Roberto we can notice that his work policy is based on a rather humble evolution, showing his company as the main attraction.
However, this has not been a reason to stop accumulating merits.
Liccardo's work as a consultant is characterized by its practical approach to promote online projects of professionals and companies – especially within the decentralized sector.
GoodNoon has helped hundreds of company to succeed in building their brands, also by partnering with publications such as Sohh and Engadget.
From the GoodNoon blog, Liccardo addresses current and practical issues for entrepreneurs, professionals, and online business managers. His professional and pragmatic style makes readers end up with the feeling of having learned a valuable lesson.
Let's get in touch with the man himself where he discussed his journey, dreams and future plans with us in DigiTalks By Digiperform.
Have a look!
Digiperform: If you could briefly describe what do you do for a living, how would you do it?
Roberto: I couldn't do it briefly (laughs).
I am fortunate to have to do a little bit of everything. But if you ask me about the branch in which I mostly spend my time, I would tell you: developing and placing brands.
My quest has led me to establish myself as an expert in marketing and publicity, specializing in issues of content generation, media strategy, online reputation, analytics, and web conversion.
I have more than 13 years working for diverse clients in the United States and the world.
Digiperform: What's the typical workday for the GoodNoon director?
Roberto: On the busiest days, I try to wake up at 7 am, drink coffee, go jogging in a nearby park to activate my body and clear my mind.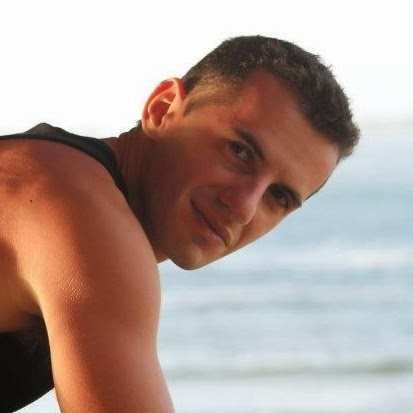 After an hour I am on my way to the office where I coordinate and supervise the work for our clients. But in the quieter days, I dedicate myself to meet with clients. 😀
However, under any circumstance, I always like to feel good and happy with what I do, and I try to avoid what I think doesn't add value to my profession.
That is why I believe much of what I've accomplished so far I owe to my intuition because although it does not seem the most reasonable goal right away, in a market where the rules change constantly. It helps me reduce my mistakes.
Digiperform: Knowing your high professional activity, how do you combine your agenda to fulfill the tasks of writer, consultant, marketer, and entrepreneur?
Roberto: I don't work alone. I have a team to which I delegate, above all, my campaign management and consulting work. They are people trained by me and who apply their methodology. My Bravo Team! 😀
Additionally, I try to be as productive as possible in the actions I do on the Internet. I use tools that allow me to work faster and more comfortable, and that saves me time.
Digiperform: What do you think is the estate of marketing in 2019?
Roberto: Less marketing and more publicity, fortunately. You did not see that coming, did you? (laughs)
Think of my company's motto, GoodNoon: PR and Publicity.
And, I'm not talking about traditional marketing or advertising, but about relationships and effective promotion.
A while ago, I discovered that the right way to enter the online media is to rely on trust.
That is the primary tool that has the head of a brand – which must cultivate from 0 (ZERO) and without which their work is no longer sufficient- since once lost is very difficult to recover.
The goal is to create an appropriate and promising environment that allows feedback between the parties. In this case, between a brand (offer), the media (content), and users (purchase capacity).
Digiperform: Now that you mention the content, what business content attracts you?
Roberto: I'm a follower of contents such as Neil Patel. I think he does an impressive job from his blog.
I also follow the material of Chris Stoikos and Anne Handel.
Digiperform: Why should people pay attention to GoodNoon?
Roberto: We propose strategies that improve the quality of management of a company and take advantage of the collective intelligence and with it the loyalty and the feeling of belonging of the user to our clients' brands.
While many professionals boast of developing similar techniques, the truth is that the current marketing industry lacks much of this type of proposal. This is the reason why GoodNoon stands out from the rest.
About GoodNoon
The GoodNoon company has specialized in media coverage for blockchain initiatives, due to its practical approach it has helped several ICO projects.
As GoodNoon ICO describes on its website:
"Our clients have stories to tell, and we know how to put those stories in front of millions of people, building awareness and credibility for their brand. With strategic public relations and target-specific marketing programs, we build enduring relationships with your business and brand; along the entire value chain. By increasing sales to enhancing reputations, we inspire people to act, resulting in business growth for our clients. We look at each company's needs from PR, marketing, and communication perspective, then create programs that are pitch-perfect, capturing the essence of each brand's mission and personality. " Roberto Liccardo.
Company Info
Company: GoodNoon
CEO: Roberto Liccardo
Phone: +1 415 655 1029
Country: United States Of America
Website URL: https://goodnoon.com
Email: roberto@goodnoon.com