Monica Gandhi, Business Head at Technicians, is a natural "
Trusted Advisor
" who helps companies to meet their sales and marketing targets. In this post, she has shared the
10 Things to Consider Before Going for SEO Services
.
Whether you are looking for the best SEO services in India or any other country these factors will support in finding the perfect service for your organization. Search Engine Optimization (SEO) is a good practice to be followed these days. It is constantly inviting changes in its practice. The changes are simply done to provide a good user experience. Unlike old SEO practices which could be handled with the help of cheap backlinks and heavy keyword density, modern SEO works with a fully integrated strategy. The companies that once completely relied on their in-house Search Engine Optimizer are now out looking for a company that consists of SEO experts.
It may require more than one or two SEO experts to deal with increased content demand, good backlinks, and working with Google priorities with complete knowledge of it. Whereas a good such as SEO company in Noida can help you climb the ladders of success, on the other hand, it's vice versa can trick you in black hat technique and leave you with less amount of traffic. While hiring a good SEO team, there is no restriction of being an expert, simply keep in mind the above 10 things and you'll be successful in gaining a good one for your company.
1.WHY ARE YOU APPROACHING THE SEO TEAM? WHAT ARE YOUR EXPECTATIONS?
Even an SEO team can have further divisions. What all are your expectations and how would you like the team to work is one of the most important factors. Until and unless the team and you aren't clear about the goals and procedure, you cannot proceed further. Choose a team, which would provide you:
Technical SEO

– This team takes care of the code, site design, speed, and all the other metrics which are directly or indirectly linked to the traffic of your site. The technical SEO team ensures good and easy use of the web page to avoid any kind of user inconvenience.
User experience(UX)

– It revolves around the content. An SEO expert would analyze the customer facets and improve as well as organize the content accordingly.

Off-page SEO

– It means promoting your services via earning links. Strengthening the popularity of your brand is done by the SEO agency.
Make sure while hiring the SEO agency, you confirm these three expectations from it. Also that they have a clear execution strategy ahead. Not only SEO company in Noida takes care of these three needs but explains to you its future plans for your betterment.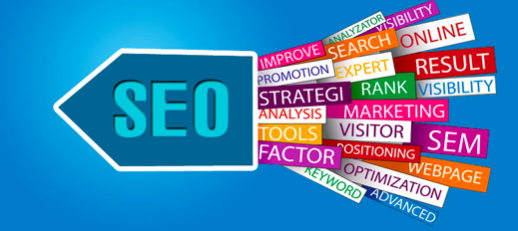 STRATEGY OF AGENCY TOWARDS YOUR GOALS
SEO services have no universal solution. Every agency has its own ways to manage and work till the desired goals aren't reached. As your business needs a unique execution approach to stand apart from the crowd. Since your goals are different, you would probably expect your team to work on it and find unique strategies, models, and ideas to uplift your business over the internet. SEO agency would probably cater to your goals, model, deadline, and does its
best to exceed your expectations.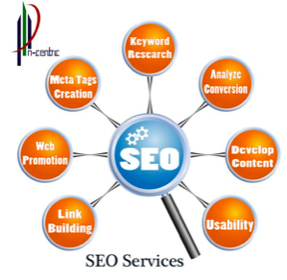 3.TIME DURATION OF EXPECTED RESULTS
This fact cannot be denied that SEO takes time to display its results. This doesn't mean that an SEO agency would set a time frame in front of you. For example, SEO services in Delhi take no longer than 6 months to showcase their results. The result is directly linked to the condition of your site. More traffic is directly proportional to good results. If the site is possibly well structured and free of any technical issue, you are more likely to achieve the results faster than you have thought. Question back your SEO agency to know their intentions more clearly at every point in time.
   

APPROACH TO MOBILE –
Ensure that your SEO agency has an approach to mobile too. Ever since Mobile has been given birth, with its improved technicalities the importance of it is reaching heights. It is a very good idea to optimize the mobile too for a better and user-friendly platform. SEO service providers have mobile optimization included in it as more than half of customers are made from the mobile approach which surely defines the perks of Mobile Marketing.
   

HOW TO CONDUCT KEYWORD RESEARCH-
In the past few years, keyword research simply meant to generate relevant keywords from a keyword generator tool. Modern keyword research requires extra effort. It focuses on the user intent. In this, the agency thinks what users possibly might require and what possibilities they could type over the internet to reach that piece of information. SEO agency ensures keyword research and has well-defined methodologies to determine the right keyword for that particular piece of content.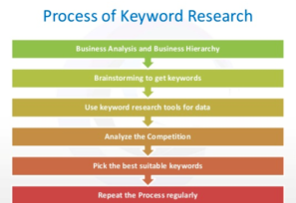 TOOLS TO BE USED –
The nature of the tool holds no importance but the reason behind it holds the most. There are certain questions that hold great importance and SEO services in Noida have undoubtedly answered all –
What are all Digital Marketing Tools being used to monitor and why?
Type of crawler you use and the reason behind it?
What tools are used to conduct keyword research and why?
How do you perform competitor analysis?
Make sure your agency has a valid answer to each question stated above.
   

IS YOUR SEO STRATEGY COPING UP WITH YOUR OVERALL MARKETING STRATEGY?
Avoid the companies who choose to perform their tasks in complete isolation. SEO happens along with content marketing, social media marketing, and public relations. SEO company is flexible enough to collaborate with other marketing teams meanwhile. For effective link building, it is important to cope with all other teams as well.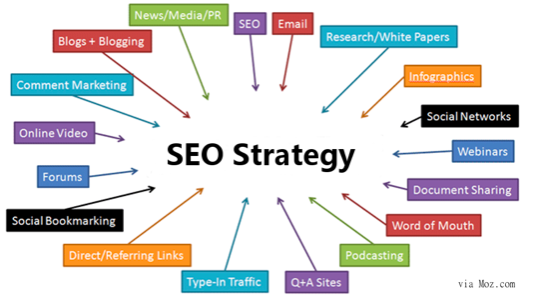 REPORT ON PROGRESS –
SEO agency provides a sample of the report generation. This is useful to learn the methodologies of the agency you are working with. Beware of the companies who do not cater to your needs, especially when you request them to provide a detailed progress report. Now that you have already shared your goals with them and then they can tell how they can customize your progress report. No matter, SEO report totally depends on the size of reports but in the end, it ought to be detailed and well understood. Bigger companies or shorter projects may require detailed reports.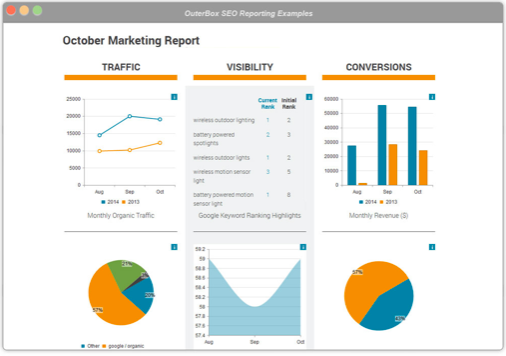 HOW TO STAY UP TO DATE IN THE INDUSTRY?
You may definitely require someone who wholeheartedly participates in discussion forums and reads all popular SEO blogs. This is important to remain updated with the latest industry trends. Best SEO professionals like SEO agencies in Noida opt for this practice themselves. This research is useful in conducting necessary changes in the algorithm to follow the best practice which would automatically result in good ones.
   

NEED OF BEING EFFECTIVE
SEO companies must have a long list of questions. They will conduct a session where they will be asking your goals, deadline and would advise you to use other digital marketing platforms if they found that it is indirectly affecting your business. They are also going to ask you for Google analytics access to them. Effective SEO is a result of a good partnership between the multiple teams and the company.
SEO is undoubtedly a complex maze. You will have to choose your agency wisely and most importantly have good communication with it. Ever since Google has introduced its machine learning program, it is getting difficult to cope with the increased demands. The ultimate goal of the Search engine is to provide the best results and so the algorithms are changing at light fastening speed. These SEO agencies are in a race of matching this speed and understanding how these algorithms work. Follow the above points and surely you will be benefited from the best ones.