For example, whenever you plan a wedding, you list few of your ideas and have expectations to be followed for the occasion. You do proper analysis regarding what theme to be used for wedding, colors and so on to make it a memorable experience. Similarly, you should plan your business' marketing strategies followed by complete analysis. To create a meaningful strategy, you need to conduct a deep level of research which is followed by competitors to have an overview of the market trends. Most businesses would rather not take the risk, especially when the information is easily available on the World Wide Web. So why would one create a digital marketing strategy without a competitor analysis?
What is Competitor Analysis?
The competitor analysis is one of the strategies of digital marketing that helps to identify your competitors' values and evaluate their strategies to determine their strengths and weaknesses relative to those of your own brand, product or service. It helps to gain a level of insight that allows you to evolve your digital marketing strategies based on competitor insight. It offers the complete guidance and direction to the type of activity you want to perform.
Indeed it's a time-consuming strategy to be followed, meaning you need to be as efficient as possible in your research; however, it's a result-oriented. Using a competitor analysis develops to create a strategy based on complete evidence, and heading down a right path without failing and working without a cohesive plan.
Conducting a marketing competitive analysis helps you:
Compare the topics, tactics, and channels driving market performance for you and your competitors.

Uncover opportunities to outperform the competition and differentiate your brand.

Benchmark your brand against competitors, industry leaders, and market influencers.
How to do a Competitive Analysis?
Choose the right metrics:
Many marketers struggle to identify the right metrics to track their performance. Tracking your audience growth on social media and other channels allows you to determine the increases and decreases in your brand's digital audience. By benchmarking audience growth against competitors you can spot where competitors are having a greater impact and improving your brand awareness.
Here is a list of marketing channels you could use in a competitive analysis:
Website

Email

Blog

Search

Facebook

Instagram

LinkedIn

Pinterest

Twitter

YouTube

Earned media
Website Audit:
This is the most obvious part of any Competitor Analysis. At the surface level, it's simply looking at their site, seeing what works well and what doesn't. If a competitor has had a new website created that is easier to navigate than yours, then it is the foremost to explain why your conversions have dropped. Simultaneously, if you suddenly get a significant increase in conversions then you should seek out the answer as to why that is. The deeper level of analysis signifies things such as load times, server response times and overall website responsiveness. Ensuring every page of a website is not only responsive to different screen sizes and browsers but also friendly to them.
Paid Search Audit
With search audit tools, it's possible to find a lot of insight into the Paid Search habits of your competitors, estimate their budgets and understand the balance they strike between Paid and Organic Search. Using the same report, it can help to evaluate what keywords are valuable enough that your competitors are willing to pay money to be seen for? This audit can provide insight into what keywords are leading to conversions (sales) for your competitors.
Social Media Audit
As social media content continues to increase as touch points on the path to purchase across many industries, understanding what social channels are driving the most traffic is important. If a competitor is receiving a substantial amount of social traffic from Facebook, one should know what types of content they're posting and how frequently.
This is the vast area where it is difficult to analyze without certain digital marketing tools. On the deeper side of the analysis, you can look at large amounts of data to ascertain levels of engagement of their fan base, whether it appears they are using certain strategies and if there are useful findings such as optimum posting times for your target demographics that you could apply to your social media strategy.
SEO/Keywords Audit
Identifying Keywords that are common to you and your competitors is key to succeed in this competitive strategy. Unfortunately, there will be times when you simply may not be able to rank for a keyword you want to organically but on the flip side, you can focus on gaining those keywords you already show dominance in. Having a thorough understanding of the Keyword terms targeted by your competitors along with maps of their search traffic will help inform both your own Organic and Paid Search strategy going forward. It is also once again an indicator of how seriously they take their Digital Marketing and the strategies they are employing. The key to strategic insight is the range of data looked at and the depth of the analysis. It is simple to see what Keywords your competitors are ranking for now.
Local Presence
The rise of local search terms such as 'near-me' have been well documented but even without them, local searches make up a huge portion of product/service based search terms. Knowing whether your competitors are taking full advantage of all of the Local Directory Listings lets you know where there could be yet more easy wins.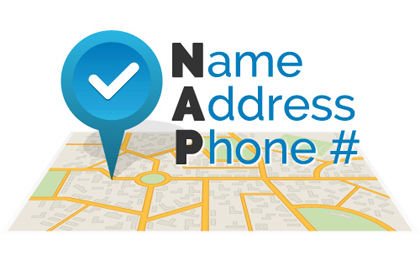 The majority of businesses know by now that they should have claimed and completed their Google My Business (used to be Google Places) listings. Surprisingly very, very few business have engaged in any strategy to ensure their reviews are linked to these listings. A comprehensive review of all Local Directories will show where your competitors have left gaps that you can take advantage of in as little as a few minutes.
These are many tools such as SimilarWeb, Google Advanced Search Operators, SEMRush, Google Alerts etc that you can utilize to track the performance and digital marketing strategies of your top competitors.