While 2018 is already half passed, digital marketing trends are still changing. By witnessing some drastic shifts from traditional ways to digital marketing, it can be stated that the world is ditching the traditional ways of relying on stuff.
Gone are the days when people studied their newspaper hard with the hot cup of tea and listened to their favorite radio channels.
For more than a decade a well-known digital marketing agency in Gurgaon, Delhi or other cities tends to evolve and shared its trends and adopted some new as well.
Undoubtedly, there are some parameters which are totally non-ignorable such as – Social Media, Content, PPC and Video marketing. Below given are some digital marketing latest trends which are ruling 2018 so far:
1- VIDEO MARKETING
As the technology is growing at a faster pace, video marketing holds top place in current digital marketing trends.
A web page consisting of lots of videos and images has the more powerful impact on customers than a page having only content.
In that case, no matter how hard you have tried to emphasize your content by decorating it, your efforts are going in vain.
Opting for content marketing hacks will not pay that much what video marketing is paying and going to pay in near future.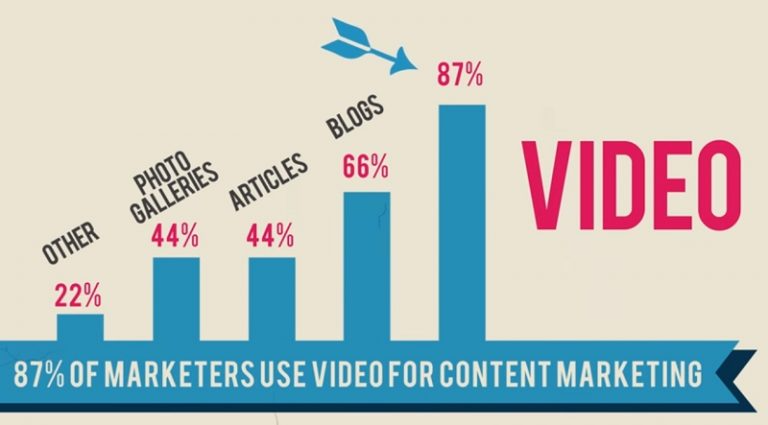 More than 80% of searches want video in it and 64% conversions are being witnessed after a customer watches a video.
Live videos are also being introduced which connects people to people and brand to people instantly. People are loving it too.
Not only YouTube but Facebook, Instagram also has noticed more video views than content views. So it is time for all the businessmen to give their business a kick by introducing video marketing.  
2- VOICE SEARCHES
Today, people expect quick and accurate results. Artificial voice responders such as – Siri, Cortona and many more have become people's relying factor. In this fast-paced world, voice searches don't demand efforts.
People no more have to type for long sentences with good keywords to fetch the best results. Just ask Siri or Cortona to fetch the results. It's time for businessmen to wake up now.
Try including the keywords which are more of conversational importance rather than professional. 20% of mobile searches consist of
voice searches
. It is also said that by 2020, voice searches will touch around 50% of the total searches.
3- ARTIFICIAL INTELLIGENCE
Artificial Intelligence is very essential in determining the status of one's website.
To track the status, artificial intelligence software calculates parameters such as – time spent by the customer on the site, conversion rates, reaction of the customers to the website and their engagement.
So, once you know, where do you stand you can redirect yourself to a correct path and save your firm's time and efforts in the wrong direction.
Extraction of data from comments, blogs and reactions determine the behavior of the customers. It is counted in digital marketing latest trends. AI also suggests some tips to accelerate the business.
4- CHATBOTS
It is one of the best ways to develop a connection between the brand and the customers.
You can instantly respond to the query of customers. You can meet customer requirements and have the higher rate of conversions through Chatbots.
This current digital marketing trend is ruling 2018.
If a customer asks for some query, Chatbot can save the information for referring it later.
You can exchange email addresses directly to have more detailed information about the service or product and talk more professionally.
Estimations suggest that within 4 years, it can make revenue of more than 4 billion dollars. Instant connection leads to better conversions.
5- VISUAL SEARCHES
You might notice that anything which appears to be unusual or tempting, people often search for it. Visual searches are increasing at an alarming rate.
One of the best examples for the success of the visual searches is Pinterest. Pinterest has enhanced features such as improved lenses and better search tool.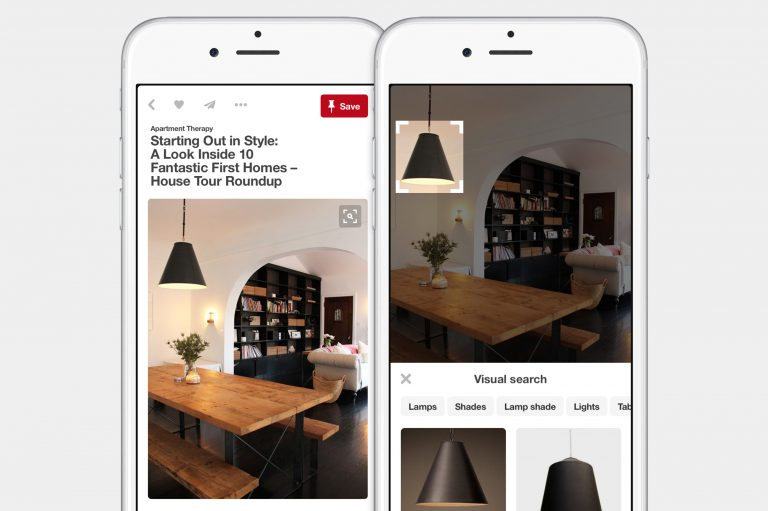 Another tool is Google search lens, it is used to recognize the things which are unidentifiable by the stalker and it is all done by the enhanced lens. Bing and Camfind are also visual search tools and are constantly gaining popularity.
After capturing the picture, information is what you will gain from it.
6- RISE IN LINKEDIN WHILE TWITTER FALLS
While other social media platforms have a strong and drastic growth with some good conversion rates, Twitter fails to show its outcome properly.
Twitter focussed on user acquisition rather than its improvement so it is left behind. Meanwhile, Linkedin accelerated by improving its interface. It is now offering many aspects for B2B and B2C brands.
Twitter needs to gear up as the customers are now getting bored with its old and slow interface with no new features installed in it. Marketers are already investing in other Media and Twitter is facing a huge loss.
LinkedIn being a face of professional upfront for every person, is seeking a lot of attention and new users every day.
7- MESSAGING APPS
Social Media apps are not just for chatting or exchanging messages. It has been observed that now these platforms have also been used for the Business purpose. Messages are being exchanged on Facebook for business intent.
Messaging has been done on WhatsApp which has been counted to around 60 billion. So, it is a chance for the businesses who have been looking for the ways to target the right audience at the right time.
8- CONTENT PERSONALIZATION
Content plays a vital role in today's time. Rather than doing hard work, smart work is required for achieving success.
Therefore, various marketers prepare buyer persona or study the details regarding their target audience including their area of interest, geographic location, etc.
This eventually helps in targeting the customers by preparing the well-researched and distinguishable content based on the research done.
This technique has been widely used by well-known SEO services company Delhi, Gurgaon and Bangalore like cities to better target the audience.
CONCLUSION:
Although digital marketing is re-constructing and re-evaluating almost every day, it is advisable for every business to keep the track of digital marketing latest trends to not miss even a single opportunity.
Current digital marketing trends will open the wide range of opportunities for business and will completely change the direction of it. Being a businessman, your eye should constantly search for the best trend for your brand to follow.
About the Author:
Monica Gandhi, Business Head at 
Technians
, is a natural "
Trusted Advisor
" who helps companies to meet their sales and marketing targets. In this post, she has shared the 
10 Things to Consider Before Going for SEO 
Services.