"A customer is the most important visitor on our premises. He is not dependent on us, we are dependent on him."
– Unknown It is well said by someone that the satisfied customer is the best business strategy of all and we need satisfied customer if we want our business to grow. The digital revolution in the 21st century has brought a significant change in customer behavior. With the recent changes in demands and behavior of customers, only those companies are succeeding who are able to understand these changing patterns of their customers need. With the boom of smartphones and tablets, marketing has reached a new high and gone digital. Nowadays everything is available at the touch of a key on your smartphones whether it's buying online clothes, booking air tickets, ordering food or any service. And with that, the expectations of customers have reached a new level with the way customer service is provided. Today's consumer looks for everything in detail before choosing up a service provider.
With the same motive to please the customer, brands are adapting and transforming, internally and externally, to become increasingly customer-centric.
"Marketing activity that doesn't start with the customer in mind can only be for vanity and will not deliver desired results,"
says Mark Evans, marketing director at Direct Line Group. Digital Marketing plays an important role in portraying a brand or a service to consumers in an effective manner. Before understanding and discussing how digital marketing helps to put your customer first in all marketing strategies, first, you need to understand how digital has changed the customer behavior over the time?    
ONLINE REVIEWS INFLUENCE CONSUMER BUYING:
It has been seen that more than 60% of buying online occurs based on the reviews that are seen online. Companies, therefore, will have to start taking these reviews very seriously.    
A HUGE AMOUNT OF TIME IS SPENT ON SOCIAL NETWORKS:
Social presence is very important, with more than 25% of the time spent online being done so, on social networks, like Facebook, Twitter, etc.    
USAGE OF VIDEO CONTENT GOING UP:
Customers spend more than 5 hours a day viewing video content online and making buying decisions. The implication that one sees because of this is that companies of today need to agile, with a mobile-friendly website, a strong social media presence or E-commerce capabilities.    
CONSUMER TOLERANCE IS REDUCING AT AN ALARMING LEVEL:
Consumer wants a response as fast and as clear as possible. It takes merely one viral tweet or post to destroy or build a company's rapport. Platforms like Quora, Twitter, Facebook, etc. are being used by consumers to share their misfortunes that they had faced with a company. Negativity attracts people and this is human psychology.    
CUSTOMERS ARE NOT AFRAID OF EXPERIMENTING NEW THINGS:
Gone are those days when people are afraid of using a new product and would use it only when somebody else puts a trust deal on the product. Now, a new product with good features and quality is lauded with applause by our consumers. Experimenting concept prevailed and due to which many companies like OYO, Uber, Ola, etc. came to life.
How can digital marketing help to create customer-centric strategies to keep customers at first place?
Digital Marketing is the set of digital tools and marketing strategies that help brands to build brand awareness and strike the relevant audiences through digital mediums. Before making any digital marketing strategy, one needs to put customers before business goals. If you serve your audience with relevant content, services or products that fit their needs, rather than just focusing on your own business goals, your marketing message will be softened and demonstrate value to potential customers. Think about what your business is about and why it exists. It's not just to make money, but to offer something that customers are in need of. It serves a purpose. So, if your customers' needs are at the heart of your digital strategy, it will help you reach your business goals and objectives.
Social Media Marketing: Social Media Marketing is a very cost effective medium to build your voice platform. You can choose the social media platforms like Facebook, Instagram, LinkedIn, Twitter etc as per your business requirement. It helps to interact with existing as well as new customers, involves true engagement with the followers and provides a better connect with the customers. You can follow up with the for feedbacks and experiences. Engagement with audience or customers is must for better results.
Content Marketing: Content marketing plays a major role in any business success. Content is called as the "King of Marketing". It's the basic medium to convey the brand message. This generates real traffic and leads. Be consistent in publishing a great and relevant content to build a relationship with current and prospective customers and brand awareness.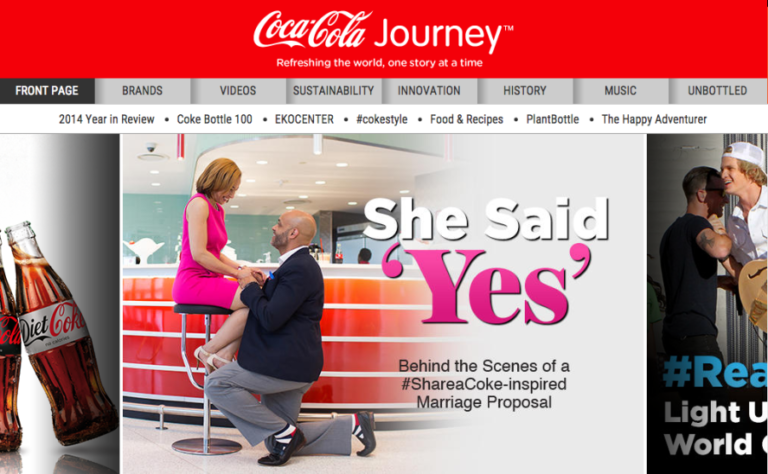 Publish great and relevant content on a regular basis which can give knowledge to your customers and adds value to your relations. Formulate unique selling proposition. Set up a blog, tell stories, and work with other publishers to post your content/write-ups. Also, communicate user stories.
Video Marketing: Videos give you the feel and the intensity of the message you want to portray through video. Its impression lasts forever. That is the reason that video is growing to dominate your audience's online activity; as 78% of people watch videos online every week, and 55% watch videos online every day. Video marketing helps your business to connect with audience easily. Today, so much of a company's marketing efforts are designed to help build trust. The video is the bridge that links what you say to who you really are, allowing audience or potential customers to peer behind the curtain and get to know your brand.
Email Marketing: This is the simplest, cost-effective, personal, customizable, and measurable tool. Through E-mail marketing, you can communicate with an audience of any size. It builds credibility, provides knowledge, improves communication and boosts sales.
PPC Advertising: New businesses want to stay lean or have not been funded yet usually have a limited budget with every penny to be counted especially when it comes to marketing and advertising. They need to find creative ways to acquire customers and PPC can be very effective channel if it's done right. It is important that marketers learn to work under PPC budgets to get the highest return on their investment. One of the secrets to running a successful Google AdWords campaign is getting your ads in front of the RIGHT customers.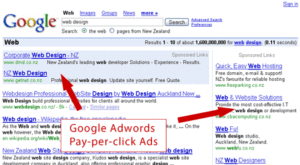 These are few digital components that brands should follow to create the right platform and target the potential customers in a very soulful and trustworthy way. Companies and brands need a strong Online Marketing team who can make optimum use of all the digital marketing techniques to a reach out their audience across a wide range of segments. To help a business grow at a thriving rate, they have to implement digital marketing strategies effectively according to the changing behavior of consumers. This digital era of rapidly changing consumer behavior will make only those companies achieve their business goals that focus on a consumer-centric approach and understand their needs to cater them effectively.