The world of social media has been changed a lot. Customers are more aggressively give reviews on social media and share their experiences. The businesses are using the same medium to launch the products through live streaming. Video has become even more essential social media content publishing platform in the industries. Among the trends, social media interaction has become more diversified and easily accessible. Moreover, Facebook continued to dominate as the leading social network with more than 1.94 billion users by March 2017, with messaging apps such as WhatsApp and Facebook Messenger coming in close behind.

The social media has changed the behavior and working of even B2B and B2C markets as end result customers/clients are reluctantly using social media in the decision making. The following are few studies clearly justify it.
ONLINE REVIEWS INFLUENCE CONSUMER BUYING: It has been seen that more than 60% of buying online occurs based on the reviews that are seen online. Companies, therefore, will have to start taking these reviews very seriously.
A HUGE AMOUNT OF TIME IS SPENT ON SOCIAL NETWORKS: Social presence is very important, with more than 25% of the time spent online being done so, on social networks, like Facebook, Twitter, etc.
USAGE OF VIDEO CONTENT GOING UP: Customers spend more than 5 hours a day viewing video content online and making buying decisions. The implication that one sees because of this is that companies of today need to agile, with a mobile-friendly website, a strong social media presence or E-commerce capabilities.
CONSUMER TOLERANCE IS REDUCING AT AN ALARMING LEVEL: Consumer wants a response as fast and as clear as possible. It takes merely one viral tweet or post to destroy or build a company's rapport. Platforms like Quora, Twitter, Facebook, etc. are being used by consumers to share their misfortunes that they had faced with a company. Negativity attracts people and this is human psychology.
CUSTOMERS ARE NOT AFRAID OF EXPERIMENTING NEW THINGS: Gone are those days when people are afraid of using a new product and would use it only when somebody else puts a trust deal on the product. Now, a new product with good features and quality is lauded with applause by our consumers. Experimenting concept prevailed and due to which many companies like OYO, Uber, Ola, etc. came to life
The future of social media is evolving and consumers have increasingly turned first and foremost to digital media, both at home and on the go. Beyond just social media, customers are deeply engaged with products and services across the entire digital space—and it's by choice. They're using multiple outlets to ask questions, give feedback and share and connect with others, and dictating when and where they interact with products and services. And as a result, they've come to expect a response from businesses at all times and from everywhere. We've entered a new era in how we interact with our customers. It's no longer enough that a strong marketing initiative will turn consumers into customers. If brands want to stay relevant in the digital era, they have no choice but to adapt. Social media is more than media – it's a cultural shift.
So let's discuss what is Social Media Marketing and its benefits to businesses?
What is Social Media Marketing?
Social Media Marketing refers to the process of gaining traffic and interacting with audiences through social media sites for business purposes. It can be used to reach customers for all the traditional marketing goals like:
Increase sales leads or new leads
Build trust through word of mouth
Provide a genuine feedback
Develop a reputation as an expert
Drive traffic to websites
Discuss and develop new products
Keep people informed about special events and anything else regarding the business
Provide proper customer service
All these ways of marketing can be full filled by social media marketing with unique and best result. Leveraging the power of social media marketing can help increase your audience and customer base in a dramatic way.
By investing only a few hours on social media, over 91% marketers claimed that "Social Media Marketing efforts greatly increased their exposure and benefited the brand in a positive manner.  On its regular execution, it has created a wide audience for business."
Also Read :
Benefits of Social Media Marketing
Better Customer Satisfaction: As social media is a networking and communicating platform which helps businesses to stay connected with customers and creates an emotional and valuable touch with them. Being able to acknowledge to customer's concern and comment on each show that you are attentive enough to your visitor's needs and aim to give best experiences of a lifetime.

Brand Loyalty: All business should aim to gain loyal customers whereas customer satisfaction and brand loyalty go hand in hand. Staying in touch and always ready to help attitude create a bond and ensures a great success and brand loyalty.

Better Conversions: Social Media Marketing results in higher conversion rate as it is most effective way to target the audiences emotionally (the human element) and that is the reason most of the social media platforms have "Buy" button on business pages with the motive to increase conversions. Studies have shown that Social Media has a 100% higher lead to close rate than any other marketing.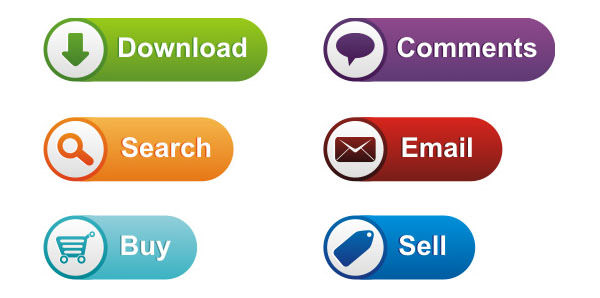 Content is easily Reachable: Social Media helps marketers to share valuable content and new happenings in very short period of time. Social media ensures a huge portion of referral or sharing traffic on the web which can be used to align the content to your brand and interests of your audience.

Cost Effective: Social Media platform allows you to share and promote the content with no cost outside of your time spent. These platforms also offer advanced and affordable advertising platforms which can be used to target the customers on the basis of demographic, keywords and internet based campaigns.
The future of social media will offer many exciting, new opportunities for businesses to connect with their customers and clients. That's why today's businesses must rethink their future marketing strategies and shift most of their marketing efforts towards engaging with customers. No business is going to strike out by opening the lines of communication with its customers and marketing to them in a personal, caring way that makes them feel valued. Positive brand experiences create customers, and experience not only matters to customers – it drives results to the bottom line.