Sneak Peak:
Watch this video to know how Peter Horan of www.answers.com used Google Adsense for building a robust & profitable Mobile business.
Company:
Answers.com
Website:
http://www.answers.com/
Owner:
Peter Horan, Mountain View, CA, USA
Industry:
  Service
Tool Used:
Google Adsense
Business Type:
B2B/ B2C
The Website: Answers.com
An Internet-based knowledge exchange, Answers.com includes WikiAnswers, ReferenceAnswers, VideoAnswers, and five international language Q&A communities. The website is one of the most trusted &  go-to-place for getting answers you need and asking the question you want.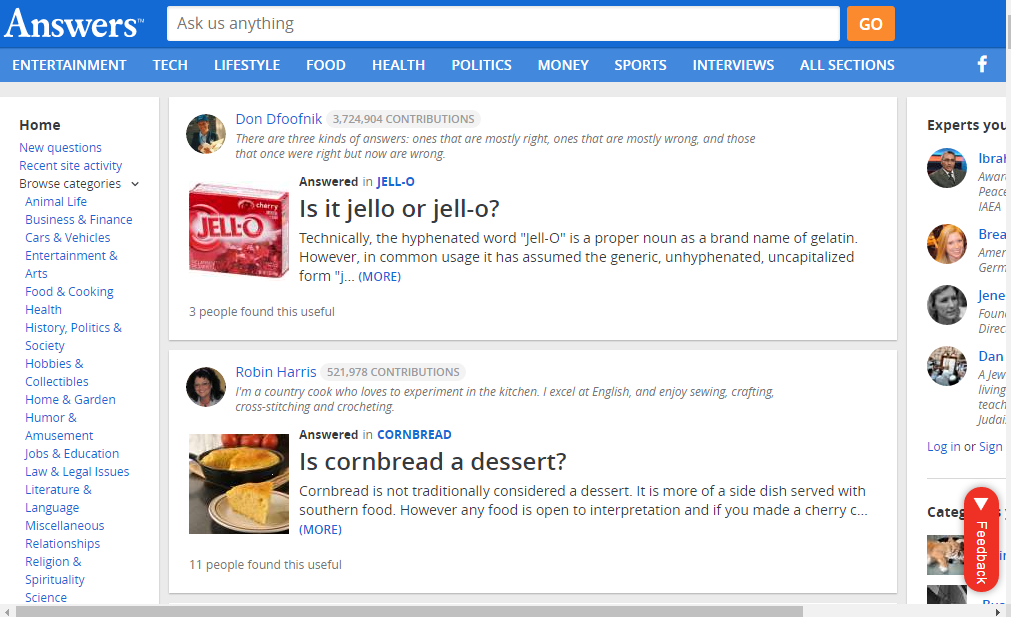 Words by Peter Horan, President and COO, Answers.com
 "Answers is the leading question and answer site on the Internet, and we're a comScore top 15 site. About 100 million people a month come to Answers, and about 35,000 people every day ask questions. AdSense is extremely important to our business. People who come to our site are looking for answers to questions that are typically very specific. AdSense presents content that's interesting, relevant and appropriate for our visitors, serving ads that enhance the time the users spend on our site. From the publisher perspective, I'm actually earning revenue in a way that improves our users' experience. Over the past ten years, I've seen AdSense evolve to meet new challenges. Take mobile, for example: Users are increasingly using their smartphones and tablets to search for information. It's very important for us to provide them with a great experience. AdSense has enabled us to have a robust and profitable mobile business that's growing quickly year on year, and to make big bets moving forward through ads that add to our users' experience. AdSense provides a bedrock monetization solution for your site, and if your site is growing, then AdSense will grow with you. For our business, there's nothing as good as AdSense."
How Google Adsense works?
Making the ad spaces available
You need to make ad spaces available on your website by pasting ad code on it and chosing where you want the ads to appear.
Ads appear on your site based on the bidding
Advertisers bid for showing their ads you're the meant spaces on your site in a real-time auction and the highest paying ad gets displayed on your site.
Getting paid
The process of billing all advertisers & networks for the ads on your site is handled by the Google Adsense team for ensuring the payment is received by you.
How to get started with Google Adsense: The AdSense sign up process
Creating a Google Account
You need to create a Google account however if you use the Google services like Gmail or AdWords, you already have one.
Creating conetnt for monetizing
Inorder to display Google Adsense ads, you need to have a website or other online content compying with Google Adsense program policies.
Managing a postal address for receiving the payments
You need to have a mailing address associated with your bank account in order to receive payments. You also need to be aware of the fact that without a postal address you won't be able to sign up for Google Adsense.