Karma Bhutia
is the founder & CEO of
iShippo
– His ethnic roots are in Sikkim – (Yes – the 1st state in the country to be certified organic) and now He is based out of Bangalore. He studied & grew up in the hills with fresh mountain air. HIs journey has been truly travel-worthy. It's been one filled with challenges, adventure & excitement.
He has been in the IT industry for over 2 decades. He has seen a lot in those years. In 2004, he co-founded an IT services company and by March 2015 Company got acquired. They had built a reputation for themselves by building a lot of cool stuff for many established companies like Apple, HP, SAP, Dell & startups like Cleartrip, HolidayIQ, TaxiForSure etc. His team and he had been providing IT services for over a decade and creating so much value for everybody else. He wanted to create something valuable and sustainable & that's how iShippo started. Initially they started out trying to solve the logistic challenge that prevails in our country but quickly realized that there were many security & regulatory hurdles that needed to be resolved before they could open it up to the public and hence they pivoted into a marketplace for handcrafted products because we realized that it was a completely underserved market and they had the right skills, tools and the execution prowess to service this market. Let's find out more about his ventures and experiences:
Q1: -Please share the goal and objective of iShippo.com. What makes it different?
iShippo is an online eCommerce marketplace to buy and sell hand-crafted products produced by some of the finest designers & craftsmen; we strive to be a part of
Prime Minister Narendra Modi's "Make In India"
initiative.Our mission is to support artisans by connecting them with the market that wants their product.
Q2: You are an avid speaker on E-commerce, Entrepreneurship & Start-up both India & International level. Kindly share the most memorable session of your time and also share the links with us for students.
I do not have a favorite among all the speaking engagements I attend. However, the topics that interest me most are about the Impact of Artificial Intelligence & Robotics on Jobs, Employment & Sustainable Development. One was a session I conducted during the "Legislators' Workshop on Sustainable Development Goals" Date: 30 January 2017 Venue: WWF-India Secretariat, New Delhi, INDIA The topic covered was about the economic and technological context of SDGs and it's interplay with technology presented by Karma Bhutia Founder & CEO, iShippo.com I was invited to keynote at Seamless Asia 2017 in Singapore.
Q3: You are a huge devotee of "Make in India" program. Share your opinion for the same.
iShippo.com is about artisans and craftsman who work with their hands to create something remarkable and beautiful. The raw material that our artisans use like silk, ceramic, stone, wood, mud etc. are all from India so in that sense, we are the quintessential #MakeInIndia story. In fact, I would argue that if you would ask the artisans and weavers they will tell you that their products embody the essence of #MakeInIndia in true letter and spirit. Hence we are inspired by our Prime Minister Narendra Modi's clarion call to 'Make In India' campaign. #Karma Bhutia – Founder & CEO of iShippo.com at THE AUTUMN FAIR BIRMINGHAM UK – 2016 – speaking about the UK market for Indian Handloom & Handicrafts. #Narendra Modi #MakeInIndia #Startup
Q4: -You had attended the Mobile Application Conference in 2012. What was the motto of that conference? Please share your views with us.
It was a conference for mobile application developers and for people who were interested or already working in the mobile application development field. It was a good conference and I hope people benefitted from that interaction.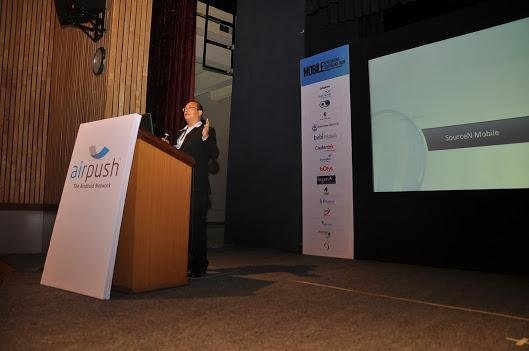 Q5: You have been awarded "Honors & Awards" in 2015 as early start-up winner? How was the feeling? What set of rules did you follow to achieve this success in such a short period of time? Please share few recognitions. 
It always feels good to be recognized for your work and contribution, especially from your peers in the Industry. The award was a recognition for what we had done but more than that it was a motivator to keep doing the good work. The most important thing is the work that we do and needs to be done; awards are good to have but not essential for doing the job at hand. Focus on the work at hand. #Interview of Karma Bhutia for Bloomberg TV India Rising Star #Interviews in various newspapers

Q6: According to you, what role mobile marketing play in the market? Why should companies follow mobile marketing strategy?
Mobile is the significant part of anybody's marketing strategy. Smartphones are increasingly replacing PCs for online shopping. In 2013, only 10% of the mobile users used smartphones, and only 5% of the eCommerce transactions were made through a mobile device. This figure has more than doubled, and more than 13% of all eCommerce transactions today happen via mobile. According to some industry players, over 50% of the orders are being placed through mobile apps, which is not only leading to substantial customer acquisition but also building customer loyalty for various brands. However, most mobile transactions so far are for entertainment, such as booking movie tickets and music downloads. This trend will change soon with more and more merchandise being ordered online.

Q7: – Which are your three favorite Marketing Tools?
– Mailchimp – Canva – Google Adwords
Q8: – Why do you think it's important for Entrepreneurs, Marketing Professionals and Students to learn Digital Marketing today?
The social media and digital have become the platform of choice not only for smaller e-commerce players but also for the big boys. Social media and digital marketing provide the best return on investment toward customer acquisition and conversions – they help you track customer behavior closely and analyze what type of advertising works and what doesn't, compared to radio, TV or newspaper. It even allows you to see how far up the funnel each customer is and help you re-target them with personalized just in time offers and deals.
Q9: – You are a soccer fan and a guitar player. Which team is your favorite and which guitarist you admire and take us inspiration?
I'm a fan of the English Premier League and I support Chelsea Football Club. I love guitarist like BB King, Eric Clapton, Mark Knopfler, David Gilmore, John Mayer – if you notice all of them are vocalist/guitarist – that combination has more soul in the music I feel.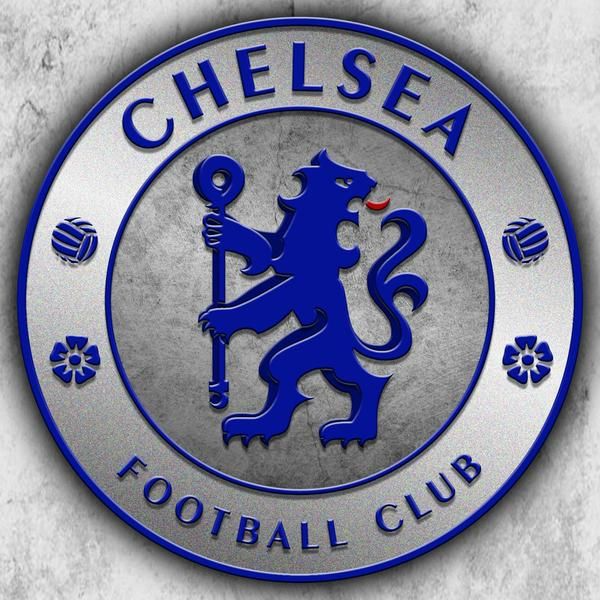 Q10: – How do you see Digital Marketing evolving in future? What are the top three trends do you foresee for 2017?
1) Artificial Intelligence & Robotics which form the heart of Extreme Automation will start percolating into every aspect of our society & our businesses including the future of marketing; especially impacting the industries that use a lot of technology to operate. Over the next couple of years, Artificial Intelligence & Robotics will take over many blue and white collared jobs rendering millions of people jobless. 2) The future of online buying behavior will also be hugely be impacted as over the next decade artificial intelligence will be smart enough to know our likes and dislikes that we will start assigning purchasing decisions to artificial intelligence. 3) Effective Supply Chain can help improve customer retention to an extent for the next couple of year. However, in the future, we will have SKY Warehouses like the one recently patented by Amazon, from which drones will provide the last mile delivery infrastructure. This in effect will completely automate the supply chain without any human intervention. This extreme automation will reduce the cost of warehousing, delivery, and logistics. As long as companies provide a reasonably good buying experience at a cheaper cost – they will have the customer's loyalty. Thanks a lot, Karma Bhutia for sharing such a valuable and interesting experiences with our students and viewers. It feels great knowing your journey and the acknowledgment your company is receiving worldwide. All the best for your future endeavours.