A candid chat with an Avant-garde and talented blogger of
ScoopWhoop
who has expertise in Bollywood and loves to give a factious voice to her thoughts and trends out there. She has grown up aspiring to be in the Media Industry because it looked like a platform where she can channel her creativity. This passion took her to
Indian Institute of Mass Communication
where she pursued
PG Diploma in Advertising & PR
, which further broadened her options. It was there she realized that only writing would give her enough freedom to put her thoughts out and be more expressive with the world. She acclaims her biggest achievement so far is being an extravagant Employee at
ScoopWhoop
, where she gets enough creative liberty to write about things that she believes in.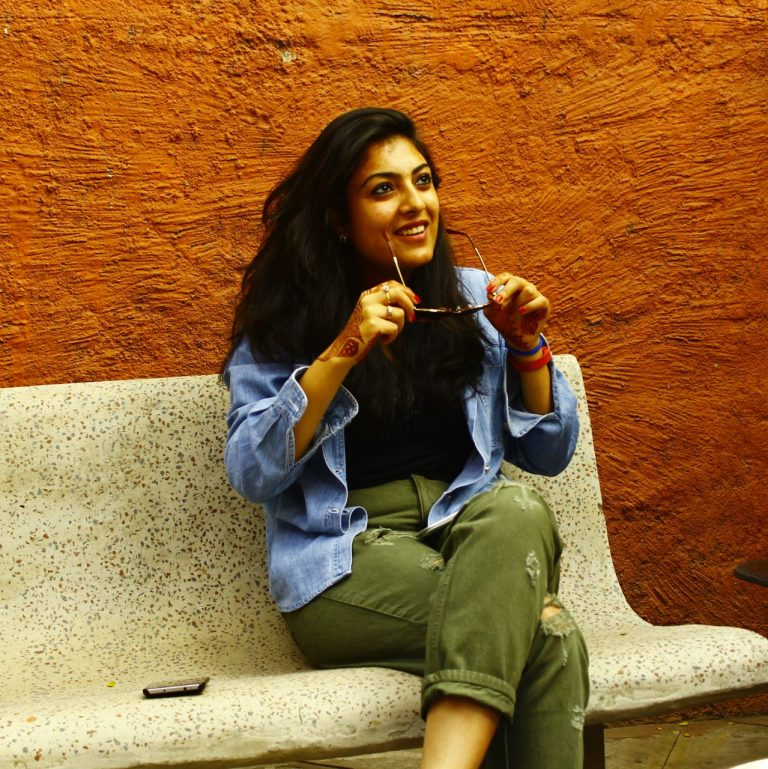 Q1- Post Graduate in Mass Communication to a professional Blogger, Why?
It is not mandatory to have a PG in communication to take up blogging as a profession. I pursued it because I wanted to understand the different options that the communication industry offers. As far as blogging is concerned you just need to have a line of interest and basic language skills (not to forget, good grammar) to put your thoughts into words.
Q2- ScoopWhoop, what's the secret behind the name?
Scoop stands for a
scoop of news
. Whoop I believe is an outcome of the "Desi" norm of adding a similar sounding word after the main word. For example Movie-shovie etc.
Q3- What was the "Best Moment" in your blogging journey? Share few examples.
For a blogger, the best moment is when your article goes viral for the first time.
Q4- Which is your favorite blogging category and why?
It has to be Bollywood only. I have always been a big fan of Hindi Cinema and it feels great to be able to write on something that you have grown up liking.
Q5- What are the major challenges you face while writing for ScoopWhoop?
The biggest challenge is to be able to execute your thoughts in a politically correct way. The social media is growing with every passing day and so the number of opinions on it. It takes a lot of imagination to write a highly opinionated content in a way that it doesn't offend people. Trolls are fine. One gets used to them over time. However, what might seem right to me might not seem right to someone else. So, I need to be careful and sensitive while writing which is a major challenge. One of example is below:

Q6- What are the strategies followed by you in ScoopWhoop?
We go with the flow. Generally, the content is based on trending topics. Otherwise, it's all about the things that you believe are dear to people. Since I write articles on Bollywood, if there isn't anything that's trending, we pick up a movie from the past, which we know has high nostalgia value and base content around it. Like:

Q7- What are your goals as a blogger?
That depends on certain factors. But the two things that are of utmost priority are generating good numbers for the website and delivering interesting content to keep our readers engaged.
Q8- In your opinion, how social media plays a big role in entertaining audiences?
I believe that
social media
is the biggest platform for content circulation. We are a generation that has given up on TV, newspapers etc. We are always online. So it becomes mandatory for content producers to have good visibility on social media platforms.
Q9- What are do's and don'ts one should follow if someone is looking for Blogging as a career?
Do's:
Know what you want to write. It gives you a direction.
Keep up with the trending topics in your field of interest, so that your blogs are relevant to what's happening in the world.
Try out different formats. Sometimes pictures speak louder than words. Visuals will attract the human eye more than text.
Be Original.
Don'ts:
Don't be bothered by trolls. Generally trolling is a result of the lack of an argument.
Don't dismiss positive criticism. If someone doesn't hold the same opinion as you and still manages to convince you, make sure that you take it into consideration.
Don't stop blogging. The worst thing that you can do to yourself is to take a long break. In the world of social media, a day is like a year. Things and interests change every minute.
Q10- Any blogger that you admire, please tell who and why?
I like opinion pieces by
Jug Suraiya
. He writes for TOI and his blog is called
Juggle-Bandhi
. His pieces have a humorous take on current affairs, which is pretty interesting. Thanks for sharing your thoughts and experience with us. It has been a pleasure to have such an interesting discussion with you. You are an inspiration to our upcoming bloggers.