Sneak Peak:
Read this case study to know how a jewellery brand used Facebook targeted carousel ads for reaching its audience and lifting sales in its network of retail stores across India.
Company:
Tanishq
Industry:
  Fashion
Tool Used:
Facebook Marketing
Result:
­ 30% increase in sales
Business Type:
B2C
A brand known for purity
One of the most established jewellery brands of India, Tanishq has 160 stores in 80 cities across the country. The btand is renowned as the only brand using quality, pure gold and adopting innovations like Karatmeter, which is the only non-destructive way of testing gold's purity.
Looking to increase in-store sales conversions
Though a bricks & mortar retailer, Tanishq found that a large part of its target audience is online and they online platforms use to discover new products. The jewellery brand wanted to get customers into its chain of stores through Facebook. The brand could also realize the significance of measuring the conversion lift from its campaign.
The objective: Words by Deepika Tewari, Head of Marketing, Tanishq
"Our customers are increasingly digital-savvy and spend a lot of time on social media, so Facebook has become an important platform for us to connect with them online. Facebook helped us reach our audience with sharp targeting and also track conversions and optimise our marketing budget. The results were tremendous, especially given that Facebook was our only digital campaign during the activation period."
Hitting the bulls eye with a tempting offer
Tanishq collaborated with the agency named 22feet for creating an innovative concept for the campaign and conducting the same. The team made use of carousel ads for displaying some of the most stunning pieces and to make the jewellery to sparkle & steal the show macro photo shots were used by the ads. This was all about displaying the product and catching the eyes of the consumers however for bringing them to the website, the brand employed a 'Shop Now' call-to-action button. Once the users clicked on the 'Shop Now' button they were directed to their website, where they were offered with a discount voucher to be redeemed in-store in exchange for registering themselves with Tanishq.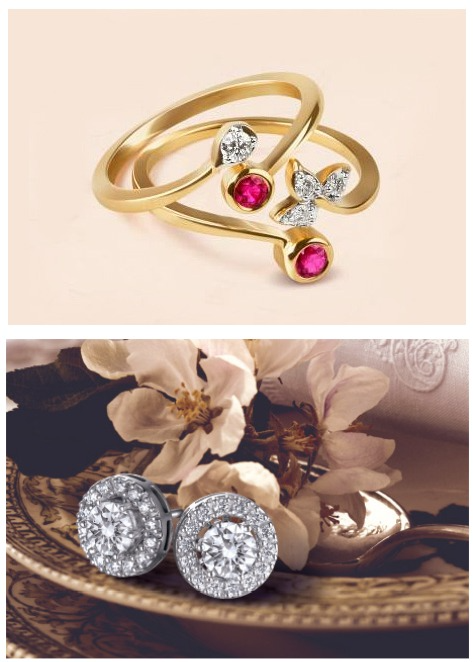 Products used
Adverts
Carousel
Desktop News Feed
Mobile News Feed
Core Targeting
Conversion Tracking
Custom Audiences
Lookalike Audiences
The Success: Generating glitzy retail sales
Coupled with an alluring offer, dazzling product photography in carousel ads compelled people to visit Tanishq's stores after they saw these ads on Facebook.
The campaign ran for one month between January–February 2016, and produced these stellar results:
3X higher return on ad spend
30% lift in in-store sales among 25- to 44-year-olds
Words by Ramraaj Raghunathan, Business Head, 22feet Tribal Worldwide
 "Facebook has increasingly become an ROI platform. We are able to fulfil any objective that a brand might have, using different sets of targeting options and ad types. There is absolutely nothing it can't do for brands across verticals. It's just a matter of getting your content, creative and media strategy right—as in the case of Tanishq, where we, along with the Facebook team, took the most aggressive target of in-store sales for a niche segment like jewelry in India. The results were tremendous, as this was the only campaign that was executed on digital during that period."