Sneak Peak:
Read this case study to know how a travel company encouraged consumers for signing up for its newsletter by combining lead ads with advanced targeting and could see a 67% increase in the conversion rate.
Company: Trip Notice Travel Inc.
Industry: Travel
Tool Used: Facebook Marketing
Result: 67% increase in conversion rate
Business Type: B2C/ B2B

The Brand and the Story
Trip Notice Travel Inc. is a travel portal or say an online search engine that helps people in planning their holiday itinerary and finding the best deals on hotels & flights. Through the great services it offers, the booking engine intents to help people in planning the trip of a lifetime.
The travel company wanted to drive more online sales for which it turned towards the social media giant – Facebook and could achieve a 67% increase in conversion rate apart from generating 1,000 leads using lead ads in 55% lower cost per lead.
Filling the gap
Not all those who research online book online and that at times there could be a gap between the initial holiday research conducted and a booking made. This is what Trip Notice took a note of and so they wanted to mend this gap and prevent losing leads due to it. The travel company also wanted to increase newsletter signups and find new customers for which they planned to employ Facebook Marketing.
Words by Edward Huang, co-founder and CEO, Trip Notice
"Lead ads proved to be a more accurate and efficient way for us to capture leads, while Facebook's targeting ability ensured we were reaching the right people. We saw the best results by using Custom Audiences and lead ads together—a powerful combination."
Trip Notice's strategy for Facebook Marketing
"Segmenting the audience by behavior, capturing the quality leads and retargeting them well!"
Trip Notice collaborated with media buy agency adHub that help them in planning and implementing the campaigns well. The team began with creating newsletters that were aimed at inspiring and informing travel lovers. For encouraging the subscriptions however, they ran lead ads that included well customized list of questions based on people's travel interests for compelling them to share their details in a few taps easily.
The company also made use of context cards displayed to the people just before they reached the lead ad form. This gave people a clue of newsletter content they could expect to receive.

Products used:
Adverts
Lead adverts
Desktop News Feed
Mobile News Feed
Core Targeting
Conversion Tracking
Custom Audiences
Lookalike Audiences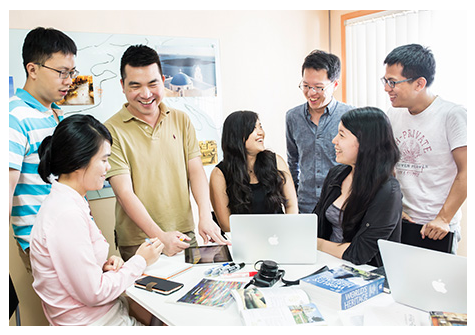 The Stellar Success
By doing it all in quite a systematic manner i.e. segmenting the website visitors on the basis of their behavior, showing them easy-to-complete lead ads, Trip Notice could achieve awesome results in just one month.
Highlights of the campaign that run between February–March 2016:
1,000 leads using lead ads
2X more leads using lead ads compared to link ads
55% lower cost per lead using leas ads compared to link ads
67% higher conversion rate when combining lead ads with Custom Audiences
Words by Peijo Su, Product Director, adHub
"Website Custom Audiences help campaigns achieve better results. For instance, in this campaign, we found out that the lead conversion rate using website Custom Audiences was 67% higher than simply targeting people who have not visited the client's website."