Digital Marketing is the new trending possession hold by skilled marketers and businessmen which help small as well as large companies to grow. However, there are still many of marketers who are not aware of the depth of digital trends in the business. They are still following the old league and pursuing the traditional practices to achieve sales and generate leads. They need to realize the world is on the path of digitalization and globalization so as the people. Worldwide it has been reported by 2019 there will be
3.9 billion global internet users and 2.97 billion approx social media users
who will be highly active on social media as well on the other internet sites. These studies give you a clear indication that the time has come when you need to realize the importance of digital marketing through which you can target those 3.9 billion internet users in just a few clicks. Those who have already accepted the same fact immensely doing best in their businesses and gaining lots of assurance while accumulating the
digital marketing strategies
. So, it's a high time to understand what is digital marketing? How can it help your business to nourish?
What is Digital Marketing?
Digital Marketing is the new form of marketing where businessmen and marketers use digital mediums and the internet as the source to target the customers or audiences for their branding and advertising. It is a universal platform. Digital marketing is not only restricted to advertising and marketing companies; several other sectors like banks, education, medical, hospitality and even Government sector are channelizing the digital platform for marketing purpose. Hence, in every field, you may be heard or see
Digital Marketers grooming and nourishing in the respective fields
.
It has become the need of the hour. Digital Marketing would not remain just a choice but it would have become the need of the many industries because of the competition and scope of globalization. Almost all the companies are contesting to advertise their products digitally apart from the traditional way of marketing as people are reluctantly depended on digital mediums for their survival. They have become so addicted to technology and always want to make most of it.
1-    Consistent Branding
Digital Marketing presents the unique opportunity for small businesses to create a consistent brand, just like larger corporations. From displaying your logo, name, and slogan across social media platforms to creating a website with professional graphics, the Internet bridges the branding gap for small businesses and large brands alike.
2-    Expand Your Customer Outreach
One of the most important ways in which digital marketing helps businesses is customer interaction and acquisition. In the digital age, customers expect to be able to engage with the brands they love in a meaningful way. From responding to customer complaints and question on social media to establishing your business as an expert in a niche, relationships are a key element to successful internet marketing.
3-    Affordable Online Advertising
One of the easiest ways to get noticed by your customers is to consider the role of paid advertisements like PPC, display advertising etc. While traditional mediums like banners, Newspapers, TV advertisement, etc are used to govern the market, online mediums have raised the bar for what businesses expect regarding their return on investment. In online advertisements, you can keep a hold on the investment and control the per day investment also. Online marketing offers specific metrics that can be analyzed and tracked to ensure optimal performance, while the numbers for television, radio and print ads are often less precise. Because of this competition, digital marketing is more affordable than traditional mediums and available even to businesses with small to nonexistent marketing budgets. Tools like Google Analytics make it easier for you to gauge just how effective your digital marketing and advertising have been.
4-    Get top positions in Search Ranking
In the digital age, most people find the goods and services they are looking for through search engines such as Google, Bing, Yahoo, etc. Without a search ranking, your business will miss out on new leads and loyal customers alike. Online marketing allows you to boost your business website, by making your business more visible and accessible to a wider range of consumers who are already searching for products/services in your industry.
5-    It leads your customers to take Action
Digital marketing consists of great strategies that drive people to take actions that benefit your business or brand. Conversion from visitor to the customer is very much in the hands of your website's audience. However, it is up to the digital marketer to use smart and innovative strategies to compel your visitors to convert. One of the most successful ways to do so is Calls-To-Action (CTA-s). A CTA drives your visitors to do what you want them to do: sign up, buy, download, etc.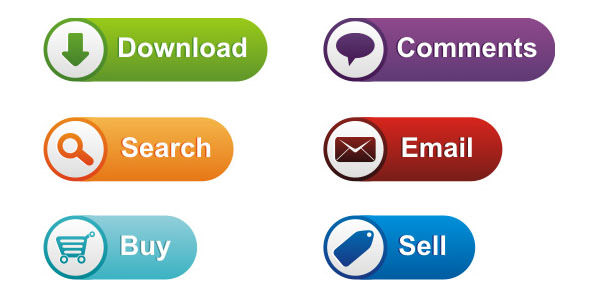 6-    It helps to gain Mobile Users
Today there is no doubt that mobile internet has eclipsed desktop users in terms of being the main source of information and an essential form of communication, with the swift use of smartphones and tablets. It is important now more than ever to have a digital marketing campaign that is focused on mobile consumers, to benefit the growth of your business. Mobile phones are no longer just alternatives to computers and laptops, but are actually one of the main influences on your customers' purchasing decisions, in so much that they can mean winning over or losing a potential customer.
7-    It builds Brands Reputation
The traffic that your digital marketing strategy attracts consists of the audience that most probably already wants to know more about your brand and purchasing what you have to offer. If you are a business that delivers what you promise, you will build a quality relationship with your audience, helping them to move from interested visitors to loyal customers that will interact with your website regularly. This is bound to build on your brand's reputation because customers who are satisfied with your engagement will share their experience with others. This will lead to your reputation going viral and open up new opportunities to grow and reach bigger markets.
8-    Generates Revenue
High conversion rates can be brought by digital marketing campaigns, are bound to benefit your business in terms of higher revenues. Small and medium businesses benefit greatly from digital marketing techniques, as better revenue growth expectancy provides them 3.3 times better chances to expand to greater and also farther reaching markets. It is easy to observe that how digital marketing helps businesses connect with customers and gain their trust in such soulful way. Whether you are a small business offering local goods and services, or you are looking for a way to reach consumers on a limited budget, digital marketing can help you meet your business objectives.