Those were the days when marketing was limited to door to door services, banners, pamphlets and expensive TV ads. Now, as we are living in a digital era, rules of marketing have completely changed. Marketers can explore their talents and target the right audience through digital mediums. Similarly, the method of sales has changed over the course of time. For the past few years, the sales process has changed a lot from doing sales through phone calls to sales being conducted through several social media marketing. Instead, the focus is now being led on how to reach out to the customers and make the sales through the contemporary methodologies viz. via the help of digital media like Facebook, Twitter, LinkedIn, email campaigns, ads, etc.
There are still many
marketing professionals out there who are not sure about the digital trends
and how it can help them to achieve top positions in their respective career. In my opinion, if you really want to grow in your career and achieve the best designation, you need to know about Digital Marketing, inherit the skill and get the certification for the same. Here in this post, I will share what is Digital marketing? How can it help you in your career? Why is
Digital marketing certification
important for your career?
What is Digital Marketing?
Digital Marketing is a set of tools and
online marketing strategies
that help to promote products or services online through digital mediums while targeting the masses. The dependency on technology has completely altered the playing in the field so companies have to tailor their style and strategies to reach and target the audiences. It has led to rise in the new way of marketing which is easy, accessible, and cost effective and result oriented in its own way.
Digital Marketing is the form of marketing that helps marketers and businessmen to promote and advertise products and services with the help the Internet and digital devices. It is a set of marketing online tools and strategies. Digital Marketing is a universal skill which is open to all. You don't need to have any topmost qualifications, numbers or degrees to learn this skill. Digital Marketing is a skill that hacks growth for the company and businesses.
How can it help you in your career?
A profession in Demand: While other industries are fighting with a growth rate of 5-10%, Digital Marketing is rolling up with an incredible growth rate of 40% and it is not going to remain stagnant. Due to this, Digital Marketing has been acknowledged as one of "The Top 5 Professions" in the world. In India itself, Our Prime Minister has confirmed that due to digitalization and encouragement of Digital India Campaign, there will be a demand of more than 18 lakhs digital jobs by coming next three years and India still don't have enough professionals to fulfill the gap.
Get paid more than other Professions: Due to its demand, the digital salaries are rising as companies need professionals those can target the right audiences and generate leads and sales for them. For this, Founders are ready to a handsome package to digital marketers, exclusive bonuses. Apart from job, digital marketing helps you to earn extra money many other ways like blogging, freelancing, online money making and so on.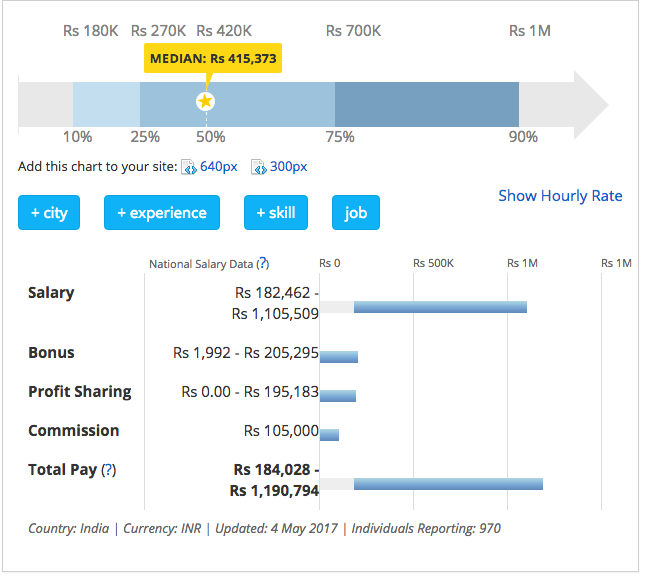 You can Start Your Own Career: One of the remarkable benefits of Digital Marketing is that you can be your own boss. You can start your own business independently and market or advertise it by your own. Digital Marketing is the future of marketing and learning it will make you feel more confident and one step ahead of all the other marketing strategies and tactics.
You can be a Freelancer: A person with Digital marketing skill can be a full-time Digital Marketer in a company as well as self-employed Freelancer. A freelancer is a term generally used for a person who is self-employed and offer services to multiple organizations at the same time. The type of work freelancers varies from person to person specialization such as social media marketing, content writer, copywriter, graphic designer and more. You can work as your wish in flexible hours.
Why is Digital marketing certification important for your career?
Digital Marketing Certification is itself not only a single certification; in fact, there are lots of other certifications like social media certification, Google Adwords, content certification and much more along with it. It helps to gather the overall knowledge on online marketing. Apart from getting certified and get the desired job, it can help you to overcome all other online barriers too with the right assistance:
Expert Guidance: It's well-known that a certification is only ever as good as the people teaching the classes. It's no use employing anyone to read a textbook or a blog post they downloaded from an expert. Digital Marketing Training Companies use real experts with real world experience.
Practical Knowledge – Another main problem that can be resolved with experienced certifications is that you can gain practical knowledge rather than just going theoretically. Many businesses are left frustrated by how much their new hires actually know about the industry.
You will gain Acceptance: Finally, a qualification is only worth as much as employers want to see it. You can say your qualification is the most valuable in the world, but unless others subscribe to that view it isn't worth anything. To put it brutally, a certification itself is just a piece of paper. Its value is about what other people think about it.
Digital Marketing Certification seeks to overcome all these barriers by teaching real, practical knowledge alongside experts. This reputation will eventually make it more accepted among employers, including those who prefer more traditional education options. A certification is only relevant if it's in an industry that matters. Becoming a digital marketer is one of the best options available today because it is in huge demand and industry are in madly need of professionally trained Digital Marketers.