Digital Marketing skills are in great demand. According to the Marketing hiring trends report, 69% of organizations are planning to hire more digital marketers in 2020. With Digiperform, let us understand the scenario better.
Moreover,  skills such as digital advertising, content creation, and content strategy were the most in-demand expertise in the year 2019.
The best thing about digital marketing is that it's changing at a very fast pace. Startups, small and medium-sized enterprises, travel agencies and Saas Companies are changing their way of doing business.
Now, they are utilizing digital mediums to interact with the audience. Consequently, the demand for digital marketers is rising day by day. Additionally, by 2020, there will be more than 20 lacs jobs in the digital marketing domain and not enough digital experts to fill that gap.
Now, they are utilizing digital mediums to interact with the audience. Consequently, the demand for digital marketers is rising day by day. Additionally, by 2020, there will be more than 20 lacs jobs in the digital marketing domain and not enough digital experts to fill that gap.
Furthermore, not just in terms of career growth and job opportunities, but digital marketing is highly beneficial in monetary terms as well.  Not just for experienced Digital professionals, but the Digital Marketing Salary For Fresher is also good.
A fresher in digital marketing can earn easily up to 25k in a month, while an experienced professional can earn up to 5 to 10 lakhs per annum.
Here are the most trending digital marketing jobs with salaries:
However, being a Fresher, it's quite challenging to get a job in digital marketing course government institute as every business or organization prefers a candidate who has some experience in the relevant field.
And Often beginners question- how to get a digital marketing job as a fresher? 
But, unlike other industries, if you have skills, knowledge, and confidence, then it's not that tough to get a good position in an organization.
Now, gaining skills for a fresher is not a big task as there are multiple digital marketing course government institute available in the market which offers Digital Marketing Course.
One can start creating own website and can showcase their work to the clients as well as the employers to impress and to gain trust.
One can even start working as a Freelancer as well in order to gain some experience. During the interview, this freelancing work can also help in landing a job opportunity.
Moreover, as a Fresher, it is very important to build a creative resume. You need to do some research on how to make an outstanding Digital marketing resume for Fresher.
Explore job portals for the best job options, apply for the positions that are open for freshers and finally prepare yourself for the interview.
Search for the most asked digital marketing Freshers' interview questions. These questions will help you in understanding the type of questions a recruiter can ask you in an interview.
Getting the first marketing job isn't easy as every agency or brand is looking for someone who already has a few years of experience whether if you are college pass out or new to the marketing field.
How to get a job in Digital Marketing when you are competing against those applicants who have the experience, done internships and achieved good grades?
Below are some points that will help you in getting a digital marketing job as a fresher:
How To Get A Digital Marketing Job As A Fresher
here are some Tips for Getting Your First Marketing Position
Tip 1: Gain Experience in Advertisement through Internships or Freelancing:
It will take some time in gaining experience in Facebook Ads and Google Ads. If you have a family member's business offer them your skills, you need to invest some money to practice Google Ads and gain some personal experience to understand the concept of running the campaigns.
Learn everything, and keep learning. The digital marketing industry is all about knowledge.
Gaining experience in their field is a must for marketers and one should keep in mind that the practices in marketing are changing constantly. What works today may not work tomorrow.
Offer your work for free for friends or family or accept a low-paying position. Nearly everyone has to start from scratch.
One might not have the skills that your dream job requires at the initial stage but instead of spending all the time searching for a high salary and high-level position, one should structure the finances.
So that one can offer their work for free for a limited duration, or start working as an intern or entry-level position.
Benefits of doing this kind of activity: If you perform well, it can be added to the resume and you can earn great recommendations as well.
Learn from colleagues and start making connections with them in the marketing industry. Start working with well-known clients so that you can land your dream job.
Tip 2: Start writing a Blog:
If you want to build your reputation as an expert marketer, one should start writing blogs even if you don't have your blogs, you can write blogs as a guest blogger on the websites which accept the blogs from different bloggers.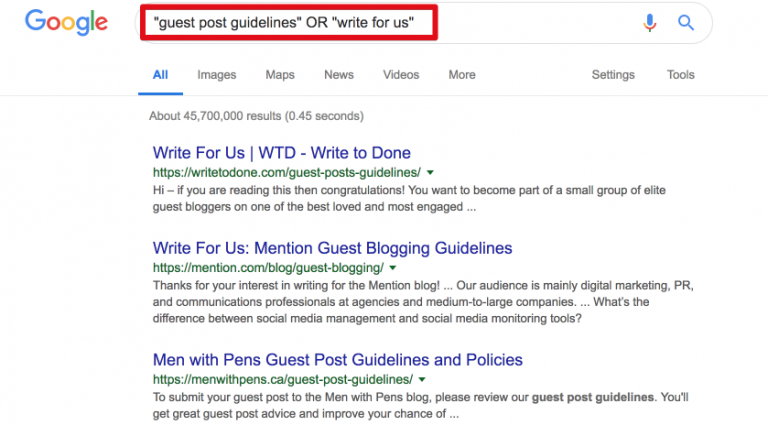 With the help of the WordPress site, anyone can create a website with basic skills, whether technical or non-technical.
This will help you in practicing SEO, Social Media, Designing and other marketing skills. A large amount of research done on any topic gives the starting point to write a blog. Below are some reasons why one should start a blog.
The very first reason is that it's free and is very low-cost if you are purchasing a domain. One should create mock campaigns if one doesn't have the experience in marketing campaigns. This will help in the showcase of the portfolio and resume.
PRO Tip: Think twice before choosing your email address. As it is human nature, recruiters and potential clients along with professional connections will always judge based on the email address.
One should create the account based on the first name and last name and can include the middle name as well if required.
Avoid using numbers if possible but make sure to keep inappropriate references out of your email address. Use your account to easily create an address, or create a custom email address with your domain name.
Tip 3: Make a Strong LinkedIn Presence
The primary focus on Social Media should be LinkedIn. Make sure to complete your profile and receive recommendations as much as possible.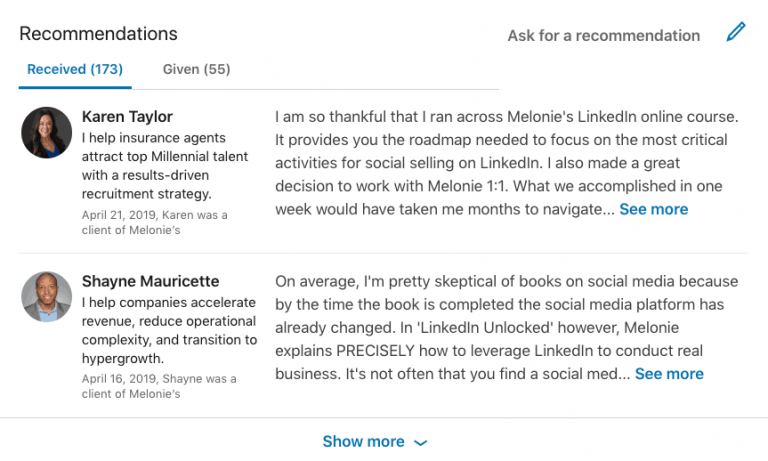 If you don't have the experience, make sure to list as many community affiliations as possible along with volunteer experience.
If you've recently graduated and received any academic awards, list those as well. Display any writing or marketing work in your portfolio if you have done any.
Tip 4: Apply for jobs actively
Job portals are filled with several digital marketing jobs and career opportunities for fresher.
Apply for jobs on various job portals even if you aren't a suitable candidate. Marketing specialists and coordinator jobs do include in the entry-level marketing positions.
Job portal sites like Indeed, LinkedIn, Naukri.com and other top sites are the best place to search for jobs.
Whenever you apply for a job, make sure to include a personalized message in the cover letter section. This section is used in highlighting skills, qualifications, and interest in the role.
But when you apply to the top sites on job portals, watch out spam and suspicious type of positions.
Pro Tip: Check out the companies details you are interested in. You cannot get the details about the brand or the company only by looking at the company's website.
Read the reviews of the company posted by employees or ex-employees and then try to understand the product, services, and policies related.
Glassdoor is the best example of reviewing the brand. Take an overview of the social media account of the company and read up the marketing leadership.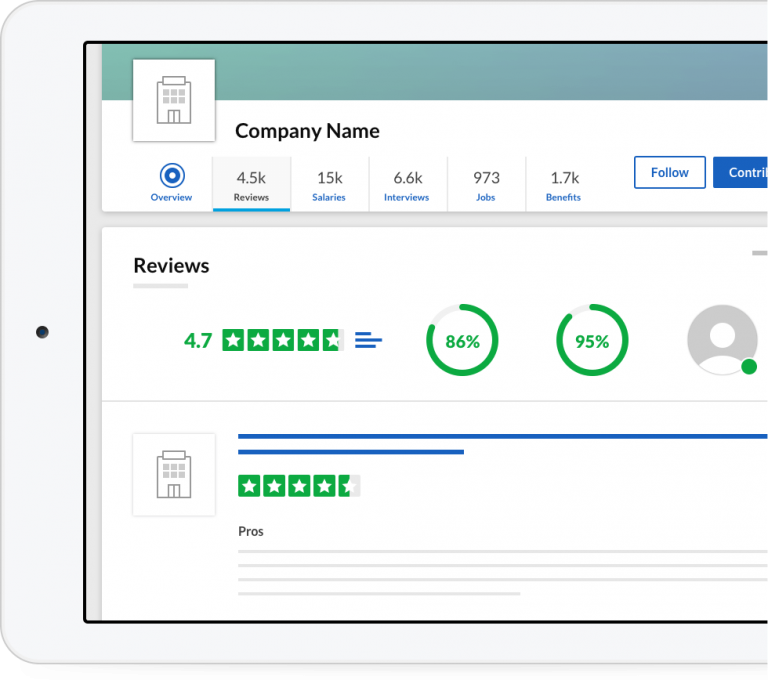 Tip 5: Build a Professional Network  
If you have family business or friends who are in the business of marketing world or they know someone who is, just ask for an introduction. If you get one, chances are that you are more likely to get a job by simply sending in your resume.
If possible, attend as many community meetups and marketing conferences as you can. The more the people you meet, the higher are the chances of getting a personal brand visible or famous.
What to do after finding a Full-Time Job in Marketing?
Once you have received a job offer in marketing doesn't mean that your search should end. Getting a job is just the start.
Your next objective is to keep the job on one hand and thrive yourself for a new position. Below points should be kept in mind once you are hired:
Whatever you have learned in the college about marketing you may not apply it to your day to day tasks.

Keep an eye on deadlines and meet the expectations quickly as there is no place for slow movers in the marketing world.

As learning is a continuous process, don't be afraid of taking new projects and offer to take additional tasks whenever they come up.

As people who are working with you are more experienced, so never be afraid to ask for help.

Learn continuously about new tools and trending best practices.
Here are 10 basic steps to start a Successful Digital Marketing Career:
Clear your basics of

digital marketing courses

Start your website

Become an SEO Expert

Get a Google Ads Certification

Master Facebook Ads Advertising

Become an expert in Google Analytics

Start working as a freelancer in digital marketing

Get an internship opportunity

Keep yourself updated on new updates and keep learning

Learn how to use digital marketing tools
Now let's dive deeper into above-mentioned pointers:
Clear your basics of digital marketing
obviously, the first step as a fresher in digital marketing is to understand what digital marketing institute is and the main components that make it up.
It has several components that cover all areas of online marketing promotion. You need to understand that it's not a single discipline but many processes (channels) that can participate in a digital marketing campaign. have a look!
Search Engine Marketing –This marketing consists of two types, one is search engine optimization which is organic SEO and the other one is the paid search advertising.
Website Marketing –This marketing helps in promoting websites on the internet.
Content Marketing –This marketing helps in using the contents of different types in your marketing campaigns.
Email Marketing –Emails used in marketing products and services.
Social Media Marketing – Marketing is done on Facebook, Instagram, and other social media networks
Mobile Marketing – Marketing is done on the different App Stores (Google Play, Apple Store)
Video Marketing – Marketing is done on YouTube and other video channels
Affiliate Marketing –Commission received based on making sales by promoting other's products or businesses.
Build Your Website:
Once you are aware of the basics, the next step is to start practicing digital marketing. The best suitable way to apply the concepts of digital marketing is to create your website.
Since Digital marketing isn't only a concept of theory but is measurable and practical, it's not sufficient to be familiar with the theory behind SEO and social media marketing but one should need to know how to apply practically various techniques.
Having own website will not only help in learning the various concepts but it can be used as a showcase to influence new employers or clients to trust and secure a good contract or job.
The organization will always ask to promote various kinds of campaigns along with promoting the websites with the increase in their organic traffic with the help of SEO or sales via PPC and social media advertising.
To achieve the required skills and confidence, one should create own website that will unite both concepts. In other words, on one hand, you should set up a blog and work on increasing your rankings and on the other hand, either find a product to promote or create a product through advertising for sales.
Become an SEO Expert

:
With the help of SEO, you can learn how to start or create websites that both users and search engines find suitable and you can start applying the concepts to develop your Google Ads and Facebook paid campaigns.
Get Certification in Google Ads

:
Being a part of the best digital marketing institute naturally means that a part of your job may includes the use of Google Ads which was previously known as Google Adwords to promote the services or products in the different Google Properties and websites.
The fastest way to get your hands on the required skills is to get a Google Ads certification. Google has enough resources to help one become a Google AdWords Expert and completing a certification in Google Ads is a great way to showcase to your clients or potential employers that you have the necessary skills to complete their business requirements.
Master Facebook Ads Advertising:
Once you are done with completing Google Ads Certification, the next step is to start with social media marketing, particularly in Facebook Ads. Being a digital marketing specialist, you should be aware of the various social media networks work like Twitter, Facebook, Instagram, LinkedIn, and Pinterest. But the majority of your time and campaign budget will be spent on Facebook and Instagram.
Being a great social network, Facebook is now one of the most important tools to run any digital marketing campaign as it is socially connected. It is getting harder to get organic exposure on Facebook. So the only way to learn how to use their advertising platform is to use Facebook as a selling tool.
Become Google Analytics Expert

:
One of the main uniqueness of any digital marketing campaign is that everything is measurable. Generating traffic with the help of various tools can be learned but a digital marketing professional should be aware of Analytics as well.
Once you are aware of the Analytics, you will come to know that how many people viewed your campaigns, how many clicked on your ads, how many conversions were generated and a lot more of other metrics covered in every aspect of the campaign.
Start Digital Marketing job as a Freelancer:
The next step that you need to take care of start working as a Freelancer after you receive a full-time job in Digital Marketing. Working on your website is a great way to practice various digital marketing strategies but working for someone else's business is a different story.
Once you start handling the clients' accounts, you need to set up procedures, improve analytics and reporting skills, budgeting and managing client communication.
Get an Internship opportunity:
The purpose of doing an Internship is to learn & enhance your skillset & knowledge before entering the professional world. And, it plays a significant role in the professional life of students and fresher. It's the best way to experience a professional environment closely.
An Internship in digital marketing can benefit you in several ways. It provides you with the opportunity to get hands-on experience at a marketing firm. It helps you to understand the job role and responsibilities of a digital marketer and how is the career in digital marketing.
9.  Learn How to use Digital Marketing Tools:
Learning about Google Analytics is a different thing. You also need to learn the use of different Digital Marketing Tools as well.
Once you are into the Digital Marketing field and after gaining experience, after you climb up the ladder and become a Manager in Digital Marketing, you need to take care of the digital marketing specialist team as well. With the help of Digital Marketing Tools, you will be able to evaluate the work and can control the progress of different projects at the same time as your team.
You can create Dashboards for all channels and various reports for your clients or management with the help of these tools.
10. Stay updated on New Updates and Keep Learning:
The tactics in Digital Marketing change all the time as this is a fast-changing industry.
Hundreds of changes related to organic searches as well as the paid ones per year are being deployed by Google. Even the facebook algorithm is constantly changing and the landscape is extremely dynamic in Digital Marketing.
This clearly states that if you have decided to grow your career in Digital Marketing, you should know that learning every day is going to be part of your daily activities.
Digital Marketing Jobs How To Get A Digital Marketing Job As A Fresher