Digital Marketing has won many hearts and minds over the course of time not only for its online flexibility for businesses but also for its demand and increase in job probability and security for job seekers. Digital marketing is becoming the mainstream for many businesses and for same they need professionally trained Digital Marketers who can help them to accomplish in generating sales and leads. The average for Digital Marketer is earning Rs 4 lakh per annum package which is generally people get by 7-8 years of experience irrespective of their degrees from B-Schools.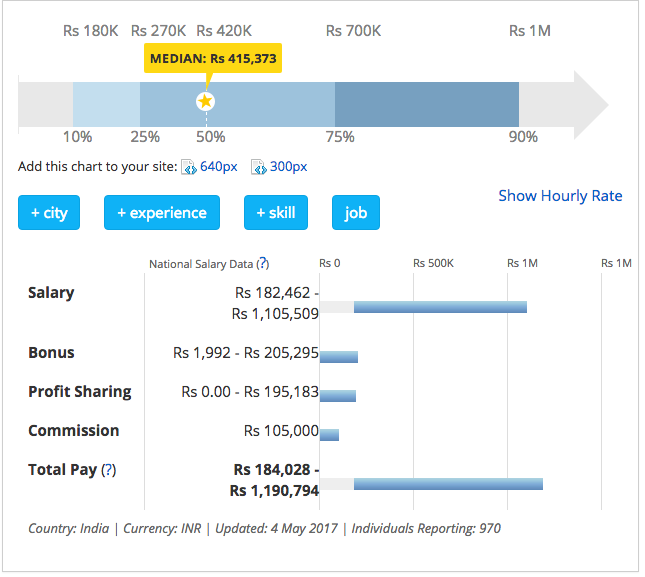 Digital Marketing has great career aspect with respect to sales, advertising, and marketing as the Business World is on the path of digitalization and needs skilled people. The digital marketing industry incorporates marketing, advertising, creative and problem-solving skills which you can learn easily through the digital marketing courses available in the market. For those who are still figuring out what digital marketing is all about and how it can help in setting up your future, read out more to know more:
What is Digital Marketing?
Digital Marketing is the form of marketing that helps marketers and businessmen to promote and advertise products and services with the help the Internet and digital devices. It is a set of marketing online tools and strategies. Digital Marketing is a set of tools and online marketing strategies that help to promote products or services online through digital mediums while targeting the masses.
What are the job profiles you can have for learning digital marketing?
Today's generation is very clever. They understand the importance of digital world and well aware of the fact that the companies need Digital Marketing trained professionals to overcome the gap between the business and consumers. Digital Marketing has become the mainstream in many professional courses and students are also interested in learning this skill. This shift in business and market practice is giving rise to many opportunities and even Prime Minister has predicted that there will be 18 lakhs digital jobs in the coming next three years which itself gives the crystal clear vision.
Let's discuss the most common digital marketing job profiles you can have:
SEO Expert: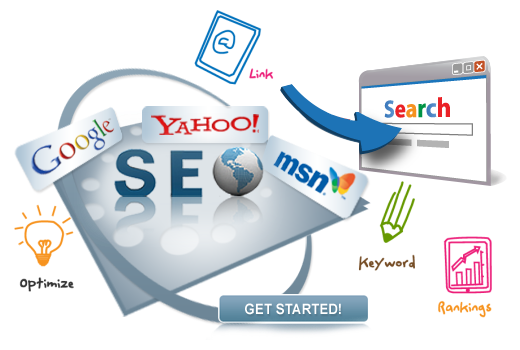 What is SEO?
It is a process of getting online traffic from free, organic, editorial and natural search results on search engine. Basically, SEO helps to show your business or personal website on the top of search engine page.
The Ideal SEO expert
– The ideal SEO experts are analytical, enjoy puzzles, and take pride in keeping up with a fast-changing search industry.
What do they do?
An SEO analyst ensures that the website is search-engine friendly, meaning there are no issues preventing it from being crawled and indexed by search engines. This person also optimizes the website to get more web traffic by engaging in technical and marketing activities. SEO is a never-ending process, which makes it fun and challenging.
Web or Content Writer:
What is a Content?
The content is the form of sharing or delivering information through various means like audio, writing, video etc. The content marketing is the strategic marketing approach focussed on creating and distributing valuable, relevant and consistent content to attract and educate the readers or customers.
The ideal content writer:
If you always liked the idea of being a professional writer, getting paid for your words, content marketing could be an ideal career choice for you.
What do they do?
A content writer is a person who develops text for the website that is relevant and interesting, ultimately attracting more traffic and causing web visitors to take action — whether that means buying a product or learning more about the company.
It is also the content writer who creates content that supports keywords and the overall themes of the website. The content writer will often write copy for home pages and landing pages, as well as blog posts.
Social Media  Marketer:
What is social media marketing?
It is the process of gaining customers and traffic through social media sites. The main agenda of social media marketing is to gain engagement and branding.
The ideal social media marketer-  
The job is a good fit for anyone who is naturally social, enjoys creative content creation, and embraces analytics and reporting on metrics to show the value of social media efforts.
What do they do?
Social media marketers are responsible for maintaining a brand's presence and building visibility and customer relationships within the social channels. This encompasses many different activities, ranging from creating social media business profiles to developing posts, from engaging with customers to building relationships with influencers.
Email Marketer:
What is Email Marketing?
Email marketing is the set of potentials to develop relationships with potential clients through emails and generate sales out of it.
The ideal email marketer-
The ideal email marketer helps business and company to generate sales and leads through bulk email and ensures marketing message is perfectly conveyed and delivered to the prospects.
What do they do?
Email marketers are responsible for creating email marketing campaigns to promote products or services, ensures messages are sent in proper form and template, create the database of emails for lead generation and track and analyze direct and interactive marketing campaigns.
Digital Marketer:
The ideal digital marketer-
The ideal digital marketer is responsible for the planning of all types of marketing campaigns and ensures that to maintain the online presence of company at Topmost.
What do they do?
Digital marketers are responsible for planning social media, email and marketing campaigns. They maintain all the online platforms and track the progress through various digital marketing tools. They collaborate with all the marketing teams and designs the websites/landing pages as per the campaigns.
As per the various research and analysis conducted, it has been found that the approximate salary range at various levels in the hierarchy is as follows:

There are several other digital marketing profiles that can help you to choose your digital career as per your choice. There are not a lot of college courses that will prepare you for a career in digital marketing.