Whether you are a freelancer who writes about mobile technology or you are having a small business of hardware store, having a well-developed website is essential. Even being a business owner or webmaster, no wonder, you must have tried every possible way to build a great engaging website. But, still, there comes the time when it gets difficult to understand whether your website is efficient or not, as per the current
Google Updates
.
And, too many small businesses ignore this aspect of marketing.
As per the stats, 51% of small companies have their own website but unable to maintain them properly. Where customers are making most of the online platforms and this 51 % is struggling to get their attention to grow the business. So, here rise the real concern, how to make a website more effective to attract potential customers?  Where's a business owner to start? Is it possible to have a well-maintained website? The answer is YES! If you have a working website,
you need to start working on promoting it and bringing in more traffic. You also need to perform routine
website maintenance
to detect and fix problems. Site maintenance is going to be an ongoing chore as the job of improving a site's functionality and performance.
Therefore, if you want to make your current website more effective or looking for tips to build a new startup website, here are the 9 website maintenance tips for small businesses.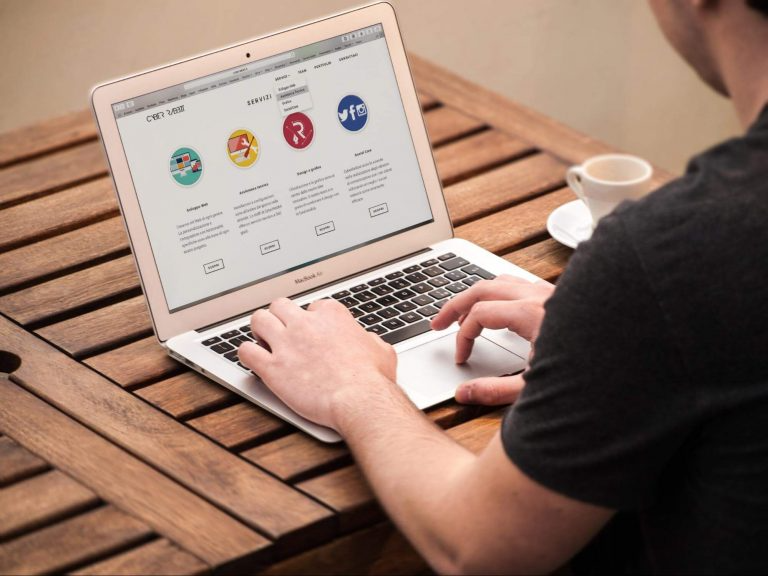 Before that, do you know what's the cost of website maintenance?
Cost of Website Maintenance
Website maintenance cost depends on the size and function of the website. Most web development firms charge around $100 for maintaining a blog site.
Maintaining business websites with blogs and other functionality can cost as much as $150 to $300 per month.
The cost of maintaining a high-traffic e-commerce site can be thousands of dollars depending on the number of pages and products. 
9 Website Maintenance Tips

 
Whether you choose to hire site maintenance services or not, you need to ensure your site is monitored and maintained on a daily basis.
While there are others, the following 9 basic website maintenance tasks you need to perform.  
Pick a Reliable Auto-Backup Plugin
A big part of web maintenance is taking regular backups. In a bit to tweak their sites and add new content, people often forget to take backups.
While taking backups has nothing to do with improving your site's usability or SEO, it can rescue you if something goes wrong and you need to rollback to a previous version. 
Thankfully, you don't need to take backups manually. You can just use one of the many WordPress plugins to take automatic backups after regular intervals. 
Delete Poorly Written Content
If you are like most site owners, you probably got the web page content written by an expert or content writer. Most web design companies include content writing services in the package. or, you can try your hand as well if you have a great command over the language. 
If yes, then first read about
Content Marketing
and
how to create a content marketing strategy
before taking this step. However, it's important to check the content and find out if it's easy to read. Also, use a tool like Copyscape to check if the content is unique and is not copy-pasted from a different site. The content should be 100% unique. Constantly look for ways to tweak your site's content and make it more informative and interesting to read.
Monitor Loading Speeds of All Pages
Loading time directly influence the bounce rate. Bounce rate is the percentage of traffic that exits the site quickly without navigating any other page.
Google takes bounce rates very seriously as it tells them the page is not relevant to the searched keyword. Therefore, a high bounce rate due to slow loading speed results in de-ranking for all targeted keywords.
You cannot stop people from bailing if your site or a particular page takes too long to load. The only thing you can do is
reduce the loading speed
. This often means making smart design decisions.
A clutter-free minimalist design is often the way to go as it boosts user experience and significantly reduces load times.
Relaunch Popular Blog Posts 
Start by identifying the blogs that get most views and visitor engagement. Once you do, the next step is to update the blog by adding the latest information about the topic discussed.
You should also change the images and make the title more attractive. Let people know that the blog post now has updated content. 
Let's say you have a blog post that was written two years ago and has the title  "7 Site Maintenance Tips for Small Businesses." Change it to something like "10 New Website Maintenance Tips for Small Business [Updated 2019]"
The content refresh gives it a ranking boost and allows fresh traffic to flow in. 
Access Your Website Using All Popular Web Browsers
Have you noticed that designs of some sites get altered when viewed from Internet Explorer?
That's because a lot of web developers forget to check the site by viewing it from all
popular web browsers
. As you make design changes, perform this check to ensure your site remains consistent on all browser platforms. 
As a part of the routine web page maintenance test, it also makes sense to view the site from different devices with different screen sizes. There are both WordPress and independent tools that allow you to do that.
Search and Destroy Broken Links
Broken links can hamper your site's reputation. You also lose all the traffic that gets directed to the page as most visitors tend to hit the back button and go to a different site.
Apart from checking internal broken links, it's also important to check outgoing links that lead visitors to a broken page. 
There are plenty of WordPress plugins which allow you to check broken links. There are some plugins that automatically scans for broken links and sends you notifications on your Email. 
Keep an Eye on Web Analytics
Metrics such as organic traffic, DA, Trust Flow, Spam Score are like medical tests for your site. These are critical indicators of how your site is doing.
Monitoring your site's organic traffic should be done every single day if you own an e-commerce website. This will allow you to find out the conversion percentage and tweak your site's design and SEO tactics more effective. 
Send Test Mails Using Your Site's Contact Form
If you don't have your contact information on your site, then taking care of that should be your first priority.
You should have a 'contact us' page that allows visitors to send you emails using an online form. You should also list your office address and multiple phone numbers, in case they want to contact you directly.
Once a month, check to see if your contact form is sending emails to your Email. Just send a test mail using your site's contact form to ensure everything is in order.
Search for Relevant Keywords and Add them to Your Site's Content 
Don't just blindly add every keyword you find. Instead, try and talk about the topic the keyword is about and try and incorporate the keywords naturally into the conversation. 
Relevancy is the key here. Find blogs and web pages that are closely related to the keyword and sneakily incorporate it, sandwiched inside a well-written paragraph. Choose the right keyword for your website SEO. 
Also, try and use lots of variations of different keywords by adding both a broad match and exact match keywords in the text.
If you cannot find a relevant page or post, then create a new blog post. Create a detailed article about the recently discovered keywords and insert backlinks to your site's money pages.
Conclusion:
In the end, creating a great small business website may not be as simple as you first thought. You need to understand the market requirement and create your strategies accordingly. If your customers prefer online, then go online. There should not be any second thoughts. However, if you follow the steps set forth in this article, your small business website will have an excellent chance of succeeding in the online marketplace.