Digital Marketing is not a new term for those who have a passion for the Internet. While surfing you come across many Youtube ads, funny memes, viral videos, emails stating products details, some amazingly written blogs, and websites showing informative videos and so on. Have you ever thought who created them? Did you wish you could be the part of such a creative field? If yes, then digital marketing is definitely the right career choice for you.
In the internet world where there are more than 3.6 billion internet users and; in India itself, you may come across more than 465 million internet users. With increased internet usage over the last few years, the digital landscape in India has witnessed a paradigm shift. About 87 percent brands leverage digital and 38 percent of them allocate a whopping 1/3rd of their budget to digital marketing. Along with that, India has emerged as the strong and high potential country in terms of Digitalization and has been constantly on the parallel path to break all the barriers in online marketing.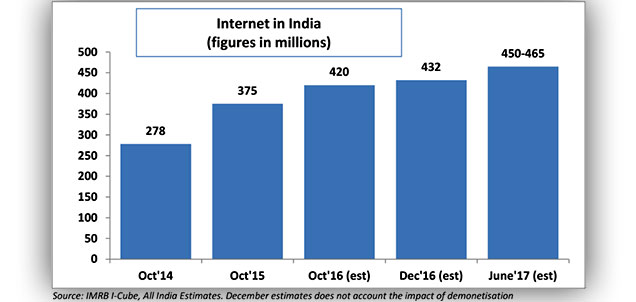 Where the Buyer of India is Digital already, more than 60% of buying online occurs based on the reviews that are seen online which proves that businesses, as well as marketers, are in need to understand the working and psychology of online consumers and get skilled to win over their competitors. Therefore, this only mirrors the fact that more and more businesses are embracing digital to attract, engage and transact with their customers and this is being aided by increasing investments in better internet connectivity and growth in the internet and social media usage. With same advancements, Digital marketing is surely the foremost industry which is grooming, nourishing and creating its own charm.
The benefits of Digitalization :
Secure Online Marketing:

The secure online marketing is the need of not only the consumer but also the businessman, thus providing the secure transaction is the need of an hour.

Easy Advertising/ Promotions:

The Promotion of the products is now no longer completely dependent on traditional methods such as face to face interaction, printed adds, and pamphlets etc. The Digital Marketing provides easy and efficient promotional platform.

Reachability to the End-user:

Mobile phones plays a major role in digitalization. Everybody is like becoming addicted towards mobile phones. Digital Marketing helps to make it easier to reach out the end user through mobiles.

Data collection and analysis:

The Data is said to be an Asset for every organization and the toughest task for a beginner or entrepreneur. However, the collection and analysis of data get easier by the Digitalization, which thus helps in predicting and forecasting the sales and other Marketing activities.

Fast transactions:

As the Reachability is increasing through Digitalization, also is increasing the competition in the market. Digital Marketing provides the benefit of the fast transaction and immediate accessibility of the product.

Just a Click away Banking:

Banking transactions are of great concern for every individual, thus to bring banking a click away is a very important facility which turned to be true through Digitalization. The selling and purchasing is no longer a time taking action.

The opportunity of Employment to all:

Digital Marketing benefits Employment through the "work from home concept" introduced for all category of people (students, housewife, working professionals, entrepreneurs, retired personals etc.).
The reason for this enthusiasm for digital marketing is simple: digital marketing is perhaps the only cost-effective and most viable method to get your message out and build a solid consumer base. It is not only great value for your money but also, the barrier to enter and scale up are minuscule compared to traditional media. In other words, with digital skills you can have a great impact on a limited budget which can level the playing field between big and small companies, thereby giving a great fighting chance to new talent to compete with the biggies, without fear of being trampled. More than 18 lakhs digital jobs will get registered within Digital India Initiative for digital marketing roles by the end of 2020 as companies are in deep need for skilled digital marketers to beat the competition in the market. I still feel there are many people who are not aware of the scope of digital marketing. So let me share with all my buddies what Digital Marketing is all about? What are the career options in the digital marketing?
What is Digital Marketing?


Digital Marketing is the online form of marketing that helps marketers and businessmen to promote and advertise products and services with the help the Internet and digital devices. It is a set of marketing online tools and strategies. Digital Marketing is a universal skill hacks growth for the company and businesses.
Why is Digital Marketing a promising choice for your career?
No specific Educational Background:
The drawback of any industry is that they need professionals of specific backgrounds which make the jobs not approachable to every job seekers. However, Digital Marketing is all about the internet and the biggest testament to the democratization that digital media has brought into our jobs market and for same for which you don't need a specific set of qualifications. Your passion and love for internet are all matters. Another best aspect of digital marketing is you don't have to begin your career from scratch if you want to make it big in the business. All you need is Skill.
Choose what sector interests you:
Digital marketing is a huge industry and there is a lot going on under the umbrella. You can master a multitude of roles in digital marketing for a wide variety of roles and skills as per your interest in the internet. You can become content or email marketer, social media or mobile marketer, e-commerce executive, inbound marketer, an SEO or PPC executive or you can be an online PR expert.
Lucrative job opportunities
The demand for a skilled digital marketer is getting on nerves and not only in India itself, worldwide. There are more than 3.9 billion internet users all over the world and very less professional digital marketers to cover them which makes it exceedingly rare to find that there aren't any job opportunities in the area. The multinational companies are always hiring on the urge and are in need for more skilled marketers. So you will find the job opportunities everywhere. Also, when supply is less while demand is more, it goes without saying that a good digital marketer will get big bucks. Plus, the higher you go up the ladder, so does your pay scale.
No matter what field of business you are in; whether its hospitality, production, media etc, marketing is going to be the true winner. Also, businesses are crying out to tune themselves into digital just because people are more reluctantly depended on the internet for their chores. Though the availability of skilled digital marketers is less in the market as compared to the need. During the decade, the awareness regarding Digital Marketing is rising so as the demand for skilled Digital Marketers. The skills gap that we're currently seeing shows a total of 180,000 jobs that with the same pace will be available in 2020, but with not enough professionals to fill each of these jobs.
Digital Marketing is not just limited to companies, even political leaders are greatly relying on digital marketing to grow their influence. You must have seen Narendra Modi or Donald Trump's sensational campaigns all over online platforms which are the unseen hand of digital marketing only. The Companies need good digital marketers who can conduct high-quality campaigns help build brands from scratch. Remember, it's this scarcity that has created great demand.
Basically, it's the simple law of supply and demand. Since the demand is so high for your digital marketable services and the supply is so low, the pay will only lead to go up and perhaps even skyrocket. With this to count on, you'll be able to negotiate your salary with any prospective employer and grab highly paid jobs. This bar is set to high for the next five years. It's not only the managerial positions that are going through an increase in salary amount. Even entry-level positions are seeing a sizeable increase in salary.
Raise yourself to be an Entrepreneur
Your experience in digital marketing, will not only get you better job opportunities but will be immensely helpful if you are planning to become an entrepreneur in coming years. You will have a better understanding of customers' needs better, evaluate the market fitness of products and assess demand in the market than others who are new to this. You will also be sensitive to the changing needs of your customers and their perceptions as per the latest trends.
What are the different platforms in Digital Marketing?
In digital marketing, you will get to know about the following platforms:
Social Media Marketing

– It is a type of marketing that helps to target the customers through Social Media platforms.

Content Marketing–

Content is the first step to share information regarding the products and businesses in any form like the blog, videos, texts, podcasts etc. Through content marketing share the ideology and motives of the companies to the audiences.

Mobile Marketing–

Mobile is the easiest medium to stay connected with internet. It also acts the best medium to target the audiences through the same medium.

Search Engine Marketing–

It is the form of marketing to increase the visibility of any product or brand through search engines.

Google AdWords –

It is online advertising tool offered by Google based on bid system on certain keywords.

Google Analytics–

It is the web analytics services offered by Google to track the traffic and visitors to your website. It's a deep concept to understand the behavior of your audiences.

Email Marketing–

It is the type of marketing to target the audiences through email services.  

PPC–

It is an online advertising pay per click model which advertisers pay a fee each time when their ads get clicked. Also, you learn how to generate PPC campaigns.

E-commerce Marketing–

it is the process of driving the online sales by raising the awareness about an online store or offerings.

Video Marketing–

It is the type of marketing to target the audiences through various types of video content such as testimonials, interviews, online marketing campaigns etc.

Affiliate Marketing

– it is the type of performance-based marketing where businesses pay you at each reference made by you.

Graphics Designing-

It is the process of visual communications and problem solving using one or more typography, pictures, and illustrations and more.
What are the career options in the digital marketing?
Digital marketing does not restrict you to one specific job profile or one specific industry. Digital marketing is now used widely in several industries. Making a choice depends on the professional who has to set up his career in digital marketing. New online jobs are declared regularly for different organizations and enterprises. This gives an added benefit of being choosy about the kinds of work. Here I have listed few digital marketing profiles to give you're an overview of the same.
Digital Marketing Executive/Manager

Content Marketing Executive/Manager

Content Writers

Inbound Marketing Executive/Manager

Social Media Marketing Experts/Specialists

Search Engine Marketers

SEO Executives

PPC Specialist

Conversion Rate Optimizer

CopyWriters

Youtuber

Blogger

Affiliate Marketer

Campaign Expert

Email Marketing Expert/Manager
As per the various research and analysis conducted, it has been found that the approximate salary range at various levels in the hierarchy is as follows: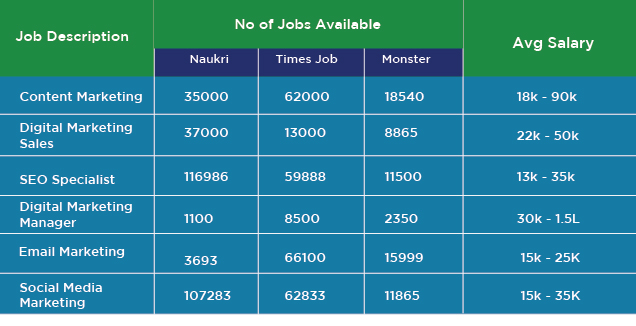 From this, it is evident that the salary range starts from 1.5 lacs per annum and can reach up to 30.0 lacs per annum. Of course, there will be variations based on your skill set, experience, and other such factors. However, the sky is the limit for those who show their true potential!
Worried how to accomplish it? Learn Basic Digital Marketing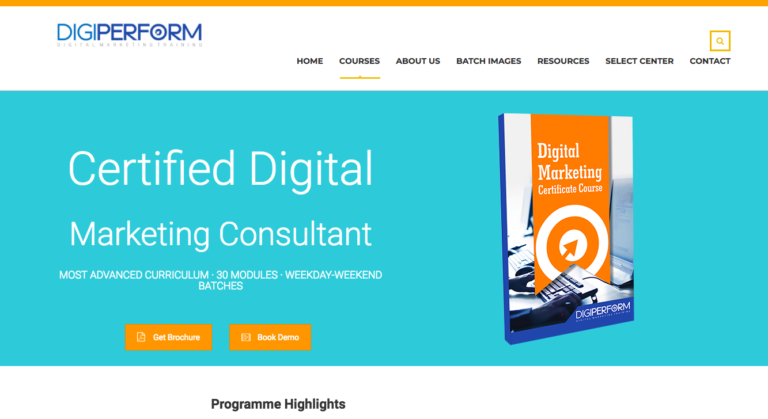 One of the best ways to start your career in digital marketing is to get digital marketing certified by enrolling yourself in Digital Marketing Course. The course will help you to understand the basic concepts of digital marketing under the supervision of industry trained experts. During the course, you will learn various components of digital marketing such as social media marketing, email marketing, SEO, content, web development, mobile marketing, analytics, AdWords etc and perform online campaigns for different companies with the use latest online marketing tools. You will learn how these marketing strategies can help any business to grow and generate leads. Though you can go through the basics on the internet by your own as well, however, you won't be able to perform and learn latest strategies which can be governed by an expert only.
Key Takes:
The world is going Digital and by the year 2020, all the companies around the world including India will have an online presence and thus creating a lot of career opportunities.

It is a progressive field. With technology developing every day, you have to continuously develop your digital marketing skills so that your career keeps growing.

According to this research, the digital economy is growing 10 times faster than the traditional economy and firms that engage in online trading are twice as likely to be creating jobs as firms that aren't.

It provides you with various career options. If you love social media you can be a social media manager, you can go for web designing or if you are a born writer, go for content marketing and so on.

You don't have to spend sleepless nights mugging up the formulas that you are never going to use in your life.

You can dress as you like so say bye bye to the boring formals.
Still figuring out whether Digital markeitng is the right choice or not? Have a look on those who have chosen it with open arms:
Pallavi Agarwal  – Digital Marketer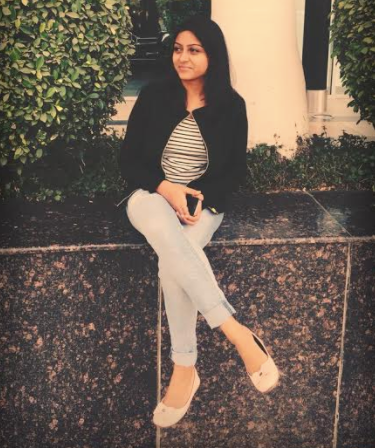 She says: "Everyday market trends have been changing and specifically dedicated to businesses going online. After analyzing, I have realized that my place can be in the corporate world, therefore, decided to dive into the digital platform and choose it as my career." 
Keshav Goyal – Entrepreneur


He says: "As an entrepreneur, I always wanted to bring creativity and innovation to my company. Digital Marketing really helped to advertise and promote my company's products & services through the digital medium and gaining leads out of it."
Supriya Nagpal – Working Mother


She says: "Being a mother, I have been looking for an option that can help me to follow my career as well give enough time to take care of my baby. Digital Marketing is really helping me to continue my career as a freelancer and stay independent as well."
Suraj Mehta  – Digital Marketer


He says: "Before joining my profile as a Digital Marketer, I was into offline marketing which I was not enjoying at all. After learning Digital marketing I come across new things day by day and enjoy doing it as well. It's an innovative industry."
Sarah Bharadwaj – Student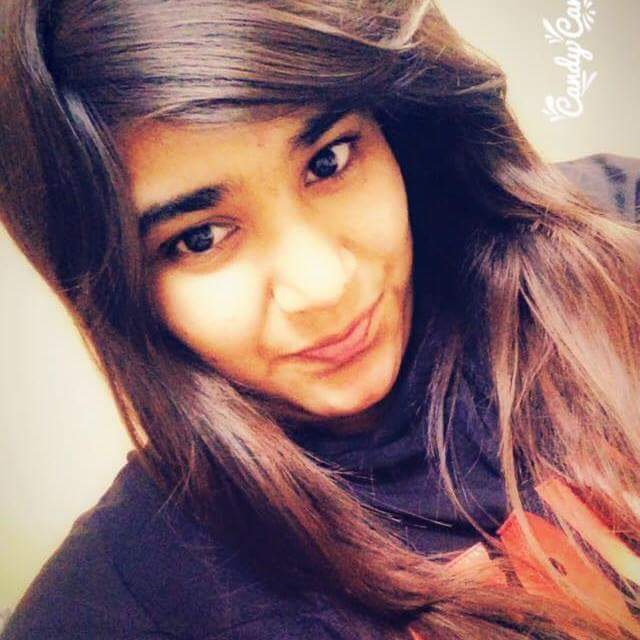 She says: "I am a Mass Communication student and wanted to explore in Digital World. As people are addicted to the internet, I wanted to be part of this booming industry. After learning Digital Marketing, I immediately got a chance to do an internship in Zee News."